Posted on June 15, 2022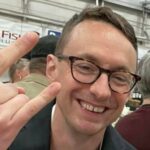 By Jack Follman, SuperWest Sports
A
lot of previews like to separate quarterback and running back units but I don't love it.
It's kind of silly to me to rank QB and RB units when there is mostly just one starter at each spot and I individually rank both positions.
The 2022 season will feature some pretty strong combinations of QBs and running backs in the Pac-12 so let's start ranking them.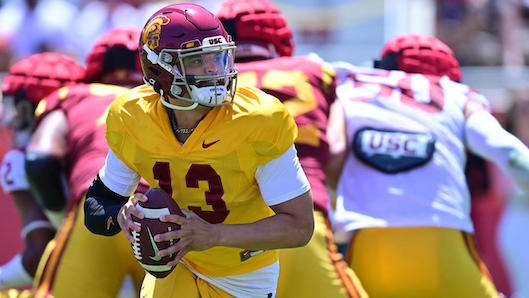 1.

USC
W
elcome to college football in 2022. The top backfield is all because of transfers.
QB Caleb Williams with proven Pac-12 veterans at running back in Travis Dye and Austin Jones put this group at the top of the conference.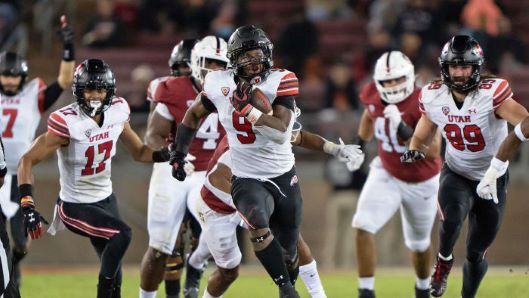 2.

Utah
U
tah is right there with USC. Cameron Rising is kind of a toss-up for top QB in the conference with Williams to me and Tavion Thomas is the best running back in the Conference and possibly the best player at any position.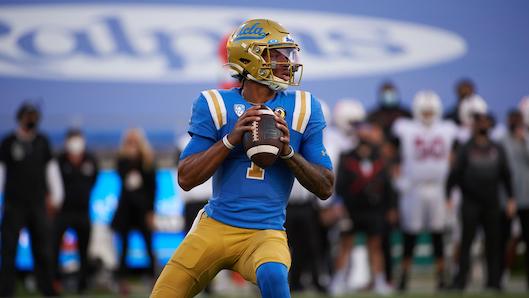 3.

UCLA
T
his is all about the nice combination of veteran QB Dorian Thompson-Robinson and star running back Zach Charbonnet, who easily could already be in the NFL.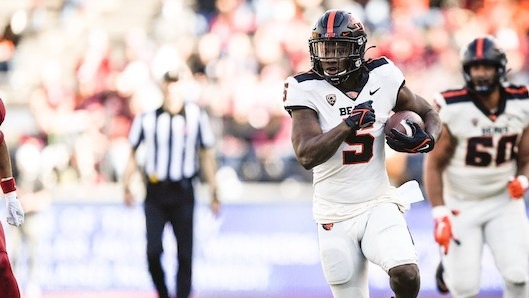 4.

Oregon State
C
hance Nolan at quarterback is a good, proven commodity, and Deshaun Fenwick and freshman Damien Martinez look like they should be the next Beaver running backs to run all over college football.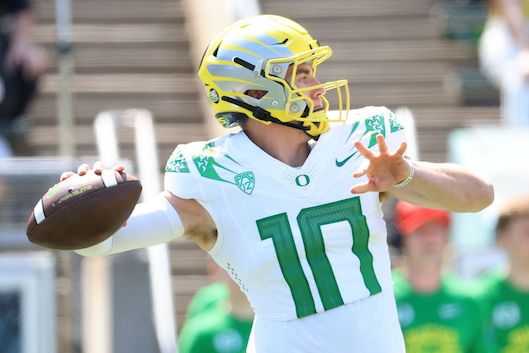 5.

Oregon
T
he Ducks lose their starting QB and two running backs and still are in the better half of the Conference.
Auburn transfer Bo Nix will be at least steady at QB and young running back Byron Cardwell looks like he could be a star at the position.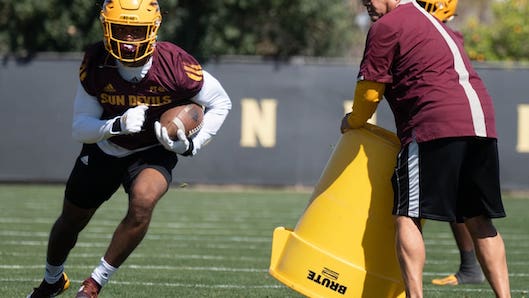 6.

Arizona State
T
he Sun Devils saved themselves from a complete rebuild in the backfield with good transfers.
Florida QB transfer Emory Jones should step in well for the departing and enigmatic Jayden Daniels and Wyoming RB transfer Xazavian Valladay has already run for more than 1,000 yards twice.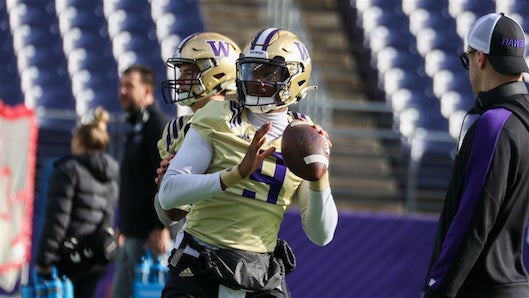 7.

Washington
A
lot of question marks here. Indiana transfer Michael Penix Jr. looks like the likely starter at QB and New Mexico transfer Aaron Dumas as running back and both would likely be solid with good depth behind them.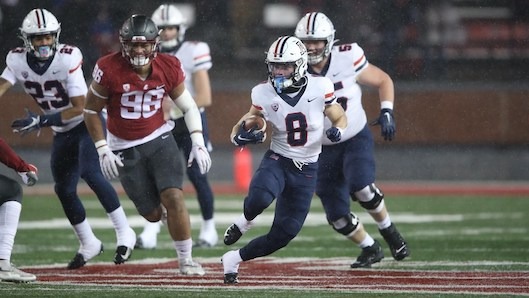 8.

Arizona
W
ashington State transfer Jayden de Laura looks like he should bring some star power to Arizona's long-suffering QB position.
Young running back Drake Anderson looks like he could be a great option for them moving forward as well.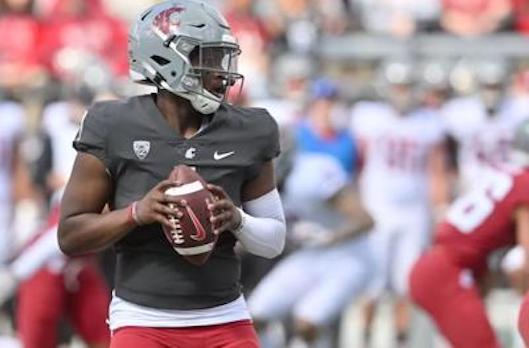 9.

Washington State
F
CS transfer Cam Ward gives them a nice shot here. The question is at running back where they have to rebuild.
They have some young prospects competing for the spot who will have to prove themselves.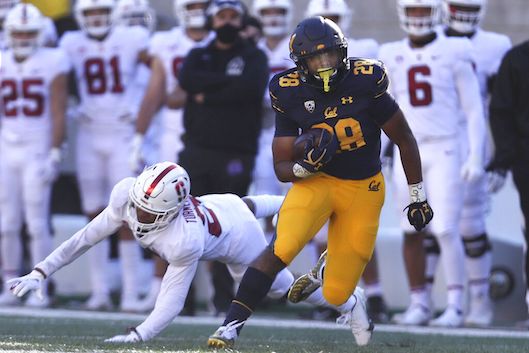 10.

Cal
P
urdue transfers Jack Plummer looks to be a solid starter at quarterback. Veteran running back Damien Moore has been good when he gets carries and should grow into a nice starter.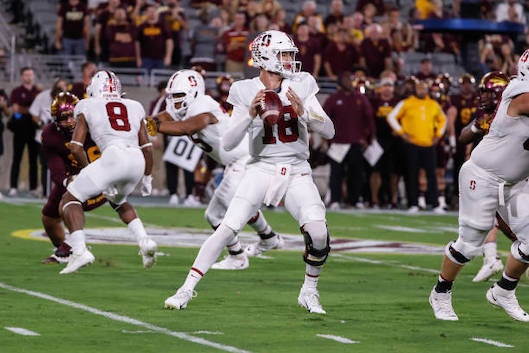 11.

Stanford
I
nteresting group here. Tanner McKee has massive NFL potential and showed a bit of that as a starter last year. Still in wait-and-see mode though.
Experienced talents Austin Jones and Nathaniel Peat transferred out so talented EJ Smith now steps in with big potential as well.
12.

Colorado
T
his is a really good group to be last and says a lot about how the transfer portal lets other programs reload and the strength of the units in the Pac-12 this year.
QB Brendon Lewis started last year as a freshman and running back Alex Fontenot has shown well in the past.
---
—More from Jack Follman—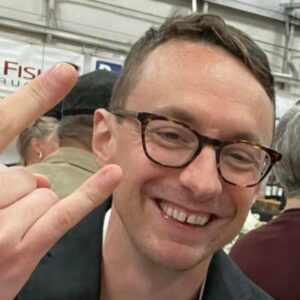 Latest posts by Jack Follman
(see all)