Posted on October 10, 2022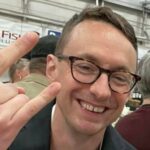 By Jack Follman, SuperWest Sports
E
ach week during the 2022 college football season, I'll give you my 10 quick thoughts about what happened in the previous weekend's games here in the West, primarily in the Pac-12.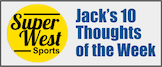 Week Six saw some big upsets but also confirmed some realities for struggling and up-and-coming teams that aren't quite ready to turn the corner.
Three Pac-12 teams remain undefeated in conference play, though two of them (Oregon and UCLA) have a bye this week.
That leaves No. 7 USC and No. 19 Utah to slug it out in the game of the week, with the potential to change the face of the Pac-12 race.
Here are my quick takes on last weekend's action.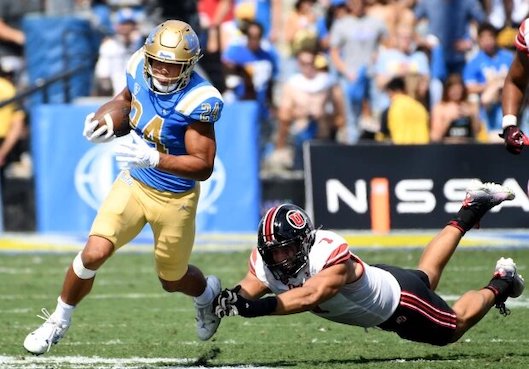 1. UCLA is for Real
I
gave it another week before becoming a Bruin believer. I am now.
The Bruins made the biggest statement of this young Pac-12 season, downing Utah convincingly and setting themselves up as a legit CFP contender and frontrunner to win the conference.
They didn't just beat Utah, they were leading by 17 with just minutes left on the clock.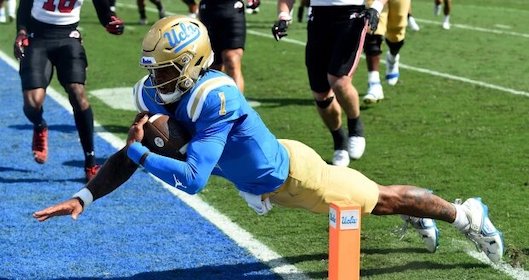 2. DTR is MVP
I
t turns out the Conference's best player so far is the guy who has been here all along.
DTR solidified himself as the Pac-12's best Heisman candidate for now after putting in a surreal performance against a usually stingy Utah defense.
His performance and stat line were Mariota-esque.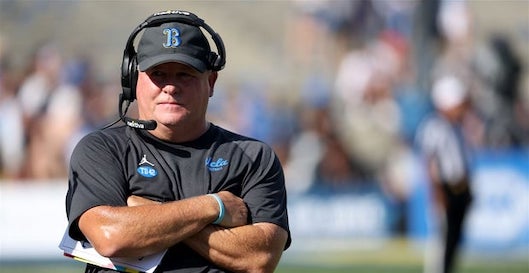 3. Chip Kelly is Back
W
ho would have thought the Chipper would be the Pac-12's hottest coach nearly halfway through the season?
It's been a bumpy but forgettable ride at UCLA for Kelly, but it appears he may finally be breaking through in L.A.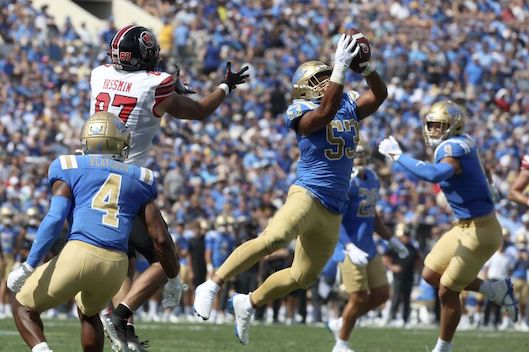 4. Utah Doesn't Feel Right
A
ll the credit to UCLA for getting an impressive win at home against Utah.
I thought the Utes would be a clear Pac-12 favorite yet something hasn't been right for them starting with their loss at Florida—especially since they lack their signature defense under Kyle Whittingham.
There's a long way to go from here, and that starts with next week . . .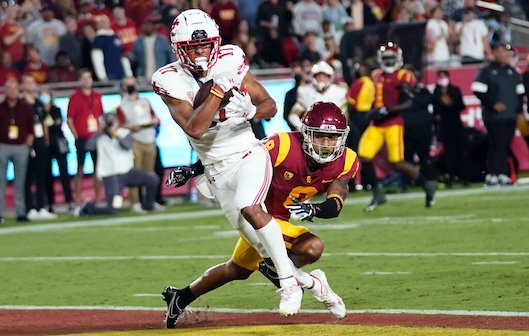 5. We Find Out about USC This Week
T
he Trojans have looked mostly good against decent competition.
That all changes when they go to Salt Lake City to play a Utah team that is likely playing to stay alive in the Pac-12 championship hunt.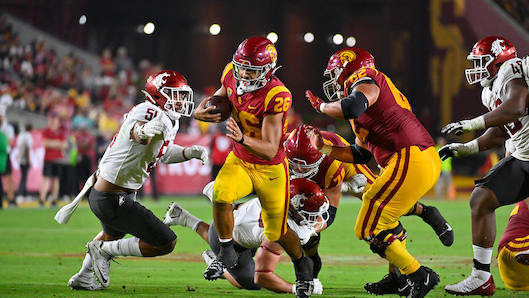 6. USC Played its Best Game
W
ashington State is a very tough out this year and the Trojans beat them in a way no one else has been able to.
Getting a 16-point win in L.A. over the Cougars was quietly a decent statement.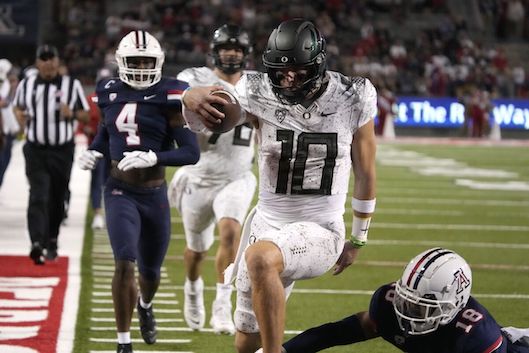 7. Oregon's Offense Continues to Surprise
I
didn't think Oregon's offense would be capable of scoring 40-plus each week.
They look like they are and the defense is good enough to win the conference.
A week off for the Ducks then a huge showdown with UCLA in Eugene looms.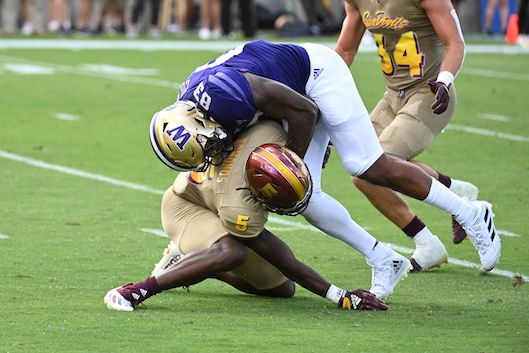 8. Washington is Having Growing Pains
I
t's very clear now a shockingly bad Michigan State team made Washington look a lot further along than they are.
Losing at UCLA doesn't look bad now. But giving up 40-plus to Arizona State's backup walk-on QB who stepped up in the second quarter does.
The Huskies might struggle to win a few games the rest of the way.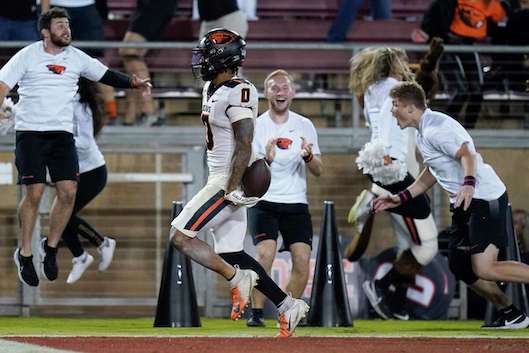 9. The Beavers are on the Edge
T
he Beavers were very close to starting out 0-3 in the Pac-12.
The Mountain West teams they beat don't look good. And they got blown out by Utah.
Oregon State looks solid, but the conference is deep this year, and just getting to a bowl game for them could be a challenge.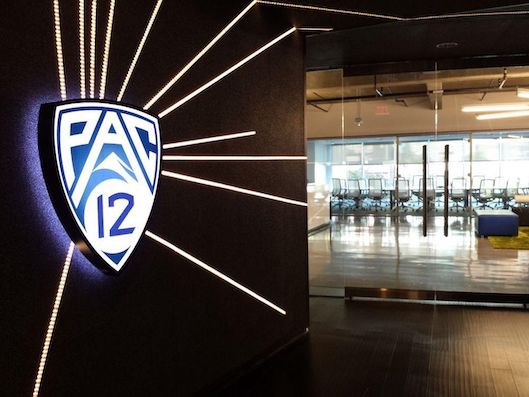 10. It's a Tough and Interesting Conference
W
e're a month into the season, and this certainly looks like one of the better and more exciting conference chances for the Pac-12 I can remember.
Just in time to disband!
---
—More from Jack Follman—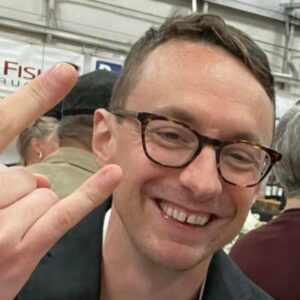 Latest posts by Jack Follman
(see all)