Posted on September 5, 2022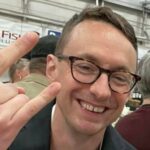 By Jack Follman, SuperWest Sports
E
ach week during the 2022 college football season, I'll give you my 10 quick thoughts about what happened in the previous weekend's games here in the West.
These past few days haven't been the proudest for the Pac-12 or the Mountain West, though both conferences had their moments.
Seventeen teams from those leagues prevailed, as did BYU, but most of the wins came against lesser teams.
Here are my quick takes on the weekend's action.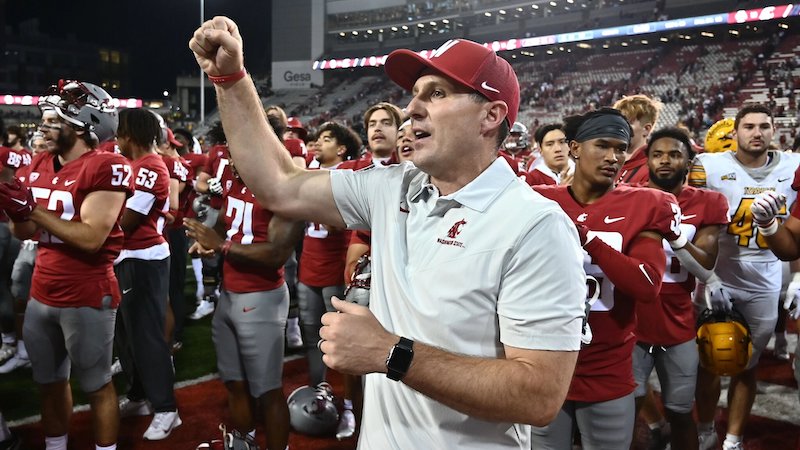 1. The Pac-12 was Dead on Arrival in Week One
O
nly two games really mattered.
Oregon looked like a college team playing an NFL team in their first outing, losing 49-3 in a game that wasn't even that close.
Utah lost to a Florida team that sure feels like it's going to go like 7-5, solidifying any thought that the SEC is supremely superior to football out west.
Things couldn't have gone much worse for the Conference.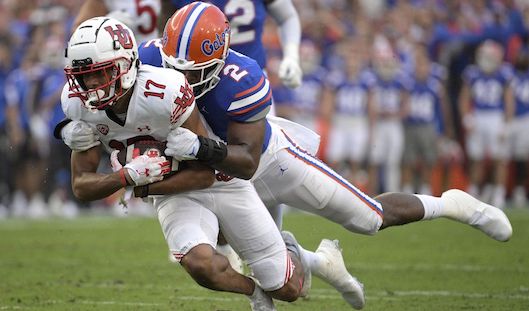 2. Utah Might be Stuck Leveling Up Again
F
or years, it seemed like Kyle Whittingham and the program were stuck at different stages—being able to compete in the Pac-12, but not win the South, then winning the South, but getting blasted in the Championship Game.
Now it looks like the Utes are capable of winning the conference, but the national stage might be too much for them after not being able to take home the Rose Bowl last year and after losing to a recently-struggling Florida team in their opener.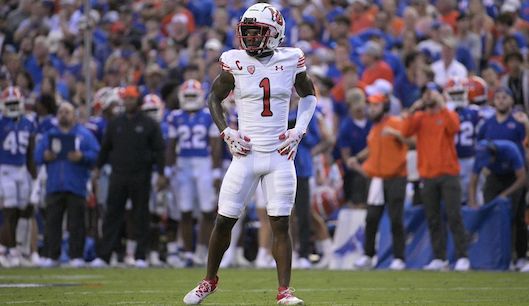 3. The Utes are Still the Favorite
T
he Utes almost assuredly had to win in Gainesville to be a real CFP candidate.
It's still a close loss at a blue blood SEC in insane humidity though.
There's still no reason to question Utah as the clear favorite to win the Pac-12 (especially with Oregon's first game) and you never know – win out from here and maybe the Utes are in the CFP conversation.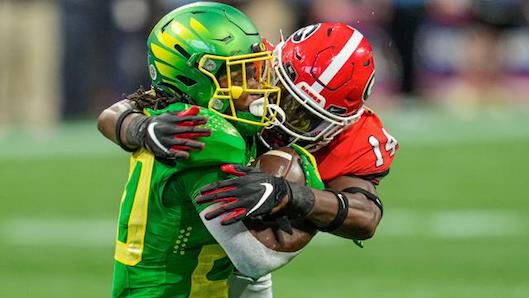 4. Oregon is Hot Air for Now
N
o program self-promotes and gets the media to buy in more than Oregon.
Lots of credit to the defending National Champions Georgia for basically playing a home game and looking great.
But if Oregon is truly the team some thought they would be and a program loaded with SEC-level talent, we needed to see more out of them against the Bulldogs.
We'll give them a scratch on this one because of the opponent for now but the Ducks will need to show something after getting eviscerated in four out of their past five games now.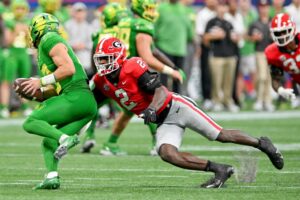 5. Time to Nix Nix?
O
ne of the many scary things about Oregon's loss to Georgia was the play of Auburn transfer quarterback Bo Nix.
Frankly, I don't think many thought Nix was going to set the world on fire with Oregon, especially against Georgia.
I certainly don't think many saw him struggling as much as he did, though, and Oregon oddly never giving heralded recruit Ty Thompson a shot at any point.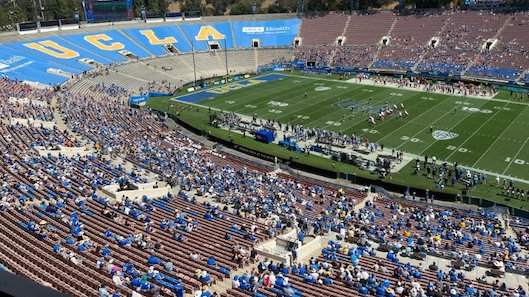 6. Attendance is a Scary Problem
D
id anyone else see the Rose Bowl on Saturday? Let's hope the rest of the country didn't.
It's just one example of the massive attendance and enthusiasm issue that is plaguing college football out west.
No wonder programs are scrambling to join other conferences to find ways to change up their football momentum.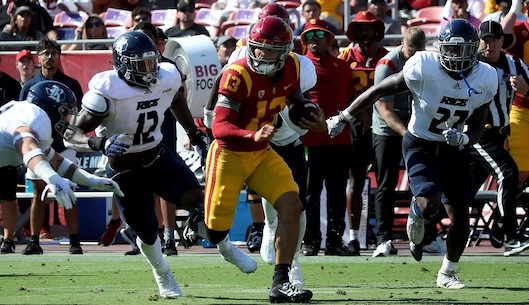 7. Let's Hold on USC and Washington…For Now
T
he Trojans and Huskies took care of business with their new offensive-minded coaches against lower-tier programs.
Both teams looked capable of putting up a lot of points and moving the ball through the air with new impressive QBs.
But let's just wait and see until they face tougher competition.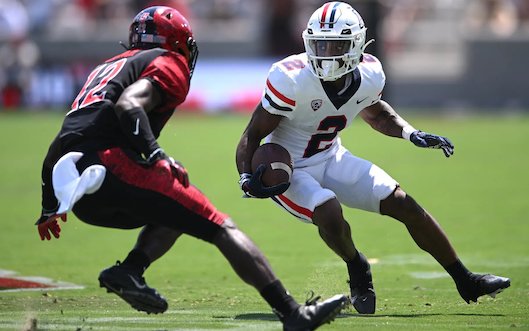 8. Arizona May have Life
W
inning convincingly at San Diego State isn't like winning at Georgia or anything.
Yet, it was a major statement for an Arizona program that has struggled to look like a Pac-12 program in recent years.
Jedd Fisch and his transfer army may have a team capable of making a bowl and testing the Pac-12's best in 2022.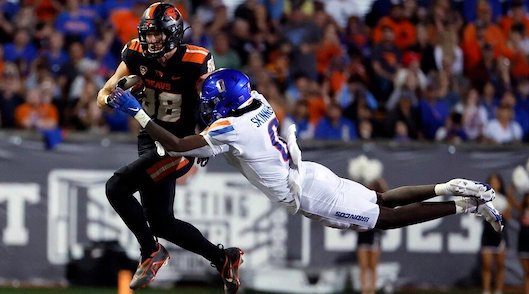 9. Oregon State Showed Up.
T
he Beavers scored the only other decent non-conference win of the weekend, controlling Boise State and getting a nice win to start their season.
It looks like the Beavers should be a bowl competitor and a problem in the North at the very least.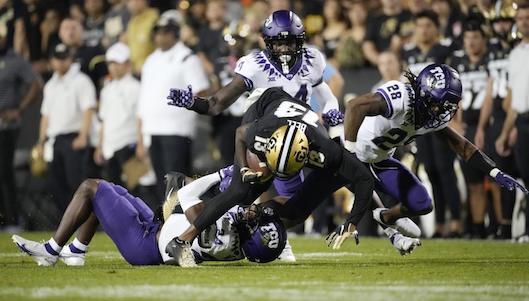 10. Colorado…oh…Colorado…
The Buffs just didn't look like a Power 5 conference program or maybe even a Group of 5 program, losing to TCU at home the way they did.
Sadly, a program that won a National Championship as recently as the 90s just doesn't look interested in football at all.
---
—More from Jack Follman—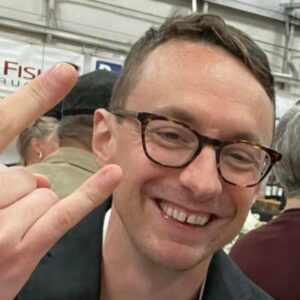 Latest posts by Jack Follman
(see all)