R
ankings are subjective and sure to draw criticism. Rarely does a sportswriter get to take it and dish it out in a single sitting, but that's what we do here.
We call it Serious Fun.
Listen in as we debate our respective rankings of the Best and Coolest Pac-12 Alumni and have some fun along the way.
Jack's Coolest Alumni List
1. UCLA
2. Washington
3. USC
4. Washington State
5. Arizona State
6. Colorado
7. Stanford
8. Cal
9. Arizona
10. Oregon State
11. Utah
12. Oregon
Nick's Questions for Jack
Nick: Jack, you have Stanford No. 7 on your list? They're probably the most powerful school on the west coast. Explain your logic?
Jack: You'll see later in my Oregon ranking. I take a ton of points away for Phil Knight.
It could also be a road trip to a Stanford game and just how overall icy the alumni were, even though I think we're just focusing on well-known alums, haha.
Nick: You got UCLA over USC. I take it you're not a Star Wars guy?
Jack: I think two things for UCLA.
One, Reggie Miller was my favorite athlete growing up and my favorite band was Red Hot Chili Peppers and Anthony Kiedis shockingly went there for a year.
Nick: I was surprised you had my Cougs at No. 4. Is this due to your respect for Broadcast Journalism, or Busch Light?
Jack: You got me there on both accounts.
I think Washington State just has a really interesting group and you can throw in people like Dolph Lundgren, The Game, and Rand Couture who all I don't think graduated there, but went there. Oh, and Paul Allen too.
Nick: OK dude, I know some Oregon fans harassed you on Twitter, but you're that mad at them? Steve Prefontaine's stash deserves better…
But seriously 12th? Below Utah? Are you sure?
Jack: So, not considering Phil Knight, I probably put Oregon ahead of Utah and maybe Oregon State, but the guy is Bezos-level, which ruins everything for me, so that drops them to the bottom.
They also just don't really have a great pool outside of that as well.
Nick's Coolest Alumni List
1. Stanford
2. UCLA
3. USC
4. Washington
5. Arizona
6. Washington State
7. Oregon
8. Arizona State
9. California
10. Oregon State
11. Colorado
12. Utah
Jack's Questions for Nick
Jack: I get Stanford having notable alumni, but are they likable? Doesn't that factor in?
Nick: No that doesn't factor in, these are some of the most powerful people in the world. Whether we like them or not is irrelevant.
People from institutions like Stanford are old money and old money talks. This type of generational wealth has the power to change politics, business, and society at large.
Jack: You asked me a similar question, but why do you give UCLA the nod over USC?
Nick: This was by far the hardest choice on my list. USC has the nod on cool with John Wayne, Neil Armstrong, and Will Ferrell.
But UCLA's historical duo of Jackie Robinson and Kareem Abdul-Jabbar is tough to beat. As funny as I think Ferrell is, Robinson integrated baseball.
Jack: Which school do you think has the most surprising group? Mostly notable people you wouldn't expect to have gone to that school.
Nick: Damn, Jack this is a good question, and I didn't want to admit that because some of your answers pissed me off. But I'm thinking Arizona here.
Their list of athletes was a little bit deeper than I was expecting. The combination of Rob Gronkowksi, Jennie Finch, Amanda Beard, and Steve Kerr stood out to me.
Plus, and maybe most importantly, Kourtney Kardashian went there.
OK, girl?
Jack: Did you take points away for negative but notable alums or ones you don't like or just considered notoriety overall?
Nick: No, I'm a happy guy.
You'll find previous Great Debate rankings on our Serious Fun page.
---
—More from Nick Bartlett—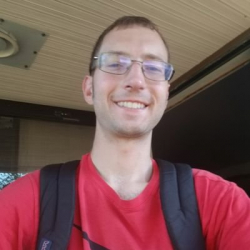 Latest posts by Nick Bartlett
(see all)