R
ankings are subjective and sure to draw criticism. Rarely does a sportswriter get to take it and dish it out in a single sitting, but that's what our senior writers do here.
We call it Serious Fun.
Listen in as we debate our respective rankings of the Pac-12(10) TV Markets and have some fun along the way.
Jack's Pac-12(10) TV Markets Ranking
1. Washington
2. Oregon
3. Arizona State
4. Utah
5. Colorado
6. Cal
7. Stanford
8. Arizona
9. Washington State
10. Oregon State
Nick: Is there anything Oregon can do to take the No. 1 spot from Washington or will the Eugene market leave them forever doomed?
Jack: It's possible. Oregon really had things cooking in the Chip Kelly years with that offense, their dominance, and players like De'Anthony Thomas and Marcus Mariota, plus the jersey combo thing was fresh.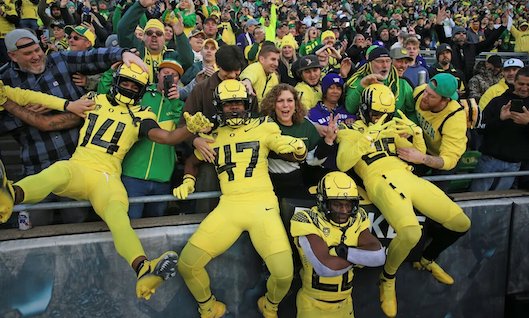 It's possible they could climb up to the top spot if they can put something like that together again, especially if Washington regresses again the way they have so frequently this century.
Nick: Why do you have Colorado below the Bay Area Schools? There are multiple markets in the Northern California region outside of their main share.
The Sacramento-Stockton-Modesto ranked 20th in the nation which can be combined with the 10th-ranked San Francisco-Oakland-San Jose area. Speak?
Jack: I don't have the numbers but I just really feel like the Bay Area schools actual viewership has to be abysmal, especially considering they split those markets whereas I don't think Colorado State splits much of Colorado's viewership.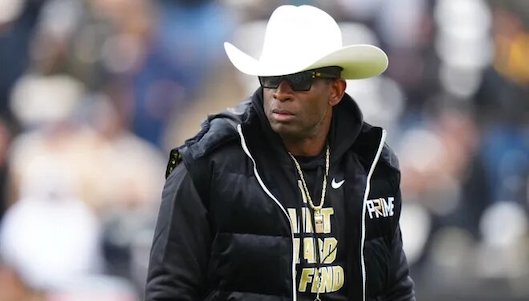 I think Coach Prime also gives Colorado a temporary boost. I probably put Colorado below the Bay Area schools if they hire someone else.
Nick: If Utah continues to win, would you consider moving them to the No. 3 spot even though the Phoenix-Prescott market has about 1 million more "TV Homes" than Salt Lake City?
Jack: Yeah. I was already tempted. I'm also not a believer in pure numbers mattering with markets.
Having a big market doesn't matter if that market doesn't care (see the Bay Area) whereas a small market is fine if a high percentage of that market is engaged.
For example, Alabama is a small market but no one would ever not have them as a huge TV value.
Nick: Why do you have Washington State over Oregon State? And which school functions better?
To me, it's simply the state of Washington has almost twice as many people as the state of Oregon.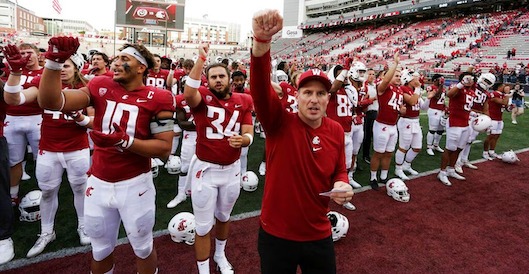 Not sure exactly what you mean by functions better but that is simply my thought there, though it appears Oregon State has a higher enrollment.
Nick's Pac-12(10) TV Markets Ranking
1. Washington
2. Oregon
3. Utah
4. Arizona State
5. Stanford
6. Cal
7. Colorado
8. Arizona
9. Washington State
10. Oregon State
Jack: I think it's safe to say everyone would put USC at number one if we included the departing schools, but where would you put UCLA?
Nick: I would put UCLA at No. 2, Jack, I need better.
Jack: Oregon fans online trumpet a lot about Oregon being a "national brand." Do you buy into that and do you think it's enough to really boost their TV value?
Nick: I do not feel like Oregon is a national brand, yet they're close. When teams like Alabama, Ohio State, and Clemson play FCS opponents, it feels like the college football kingdom cares a little bit.
When Oregon plays Portland State, they do not. Had the Ducks won a National Championship we'd be speaking in a different dialect. A Holiday Bowl victory doesn't shout superstardom.
Jack: If you added in San Diego State, where would you put them?
Nick: I'd put them at the No. 7 spot, but the popular kid would've put them at No. 5. Even with their recent Final Four run it feels like mid-major teams lack respect.
They could move up this list with immediate success in the Pac-12, but I find it unlikely they'd ever posture into the top four.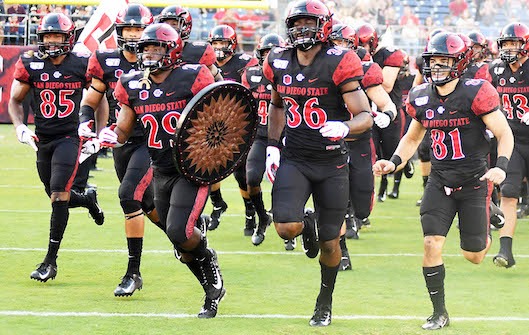 San Diego's a phenomenal city, but with this pizzazz comes other attractions. The Aztecs' lack of history also would hurt their rank.
Jack: Do you think there is any hope for the Bay Area schools, TV audience-wise? Or do you think they will continue to slide or possibly have to drop out of the conference?
Nick: I do feel there's hope for the Bay Area schools because of their unique fanbases.
Even though the Cardinal faithful may not be the most consistent, they'll spend money when their team's good. Think back to the Andrew Luck-Christian McCaffrey era, those stadiums had life.
In regards to Stanford dropping out of the conference, nah. The Tree is one of the most prestigious universities and will end up where they choose.
For Cal, I've always felt they have an untapped market. The Golden Bears could align themselves with the "Bay Area Culture" the way the Memphis Grizzlies do in the NBA."
If Cal branded themselves right they could literally be the coolest team in America.
---
—More from Jack Follman—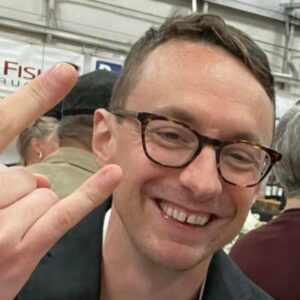 Latest posts by Jack Follman
(see all)