Arizona Desert Swarm: Much has been publicized about the group of Pac-12 players who threatened to opt out of the 2020 college football season unless the conference agrees to a long list of demands that includes some extravagant proposals like giving players 50 percent revenue share.
But what about the players who just want to get back on the field?
There are lot of them, evidenced by the fact Arizona has only had a few football players opt out of voluntary workouts, but they haven't been as vocal to this point.
Arizona Desert Swarm
---
—More from News Feed—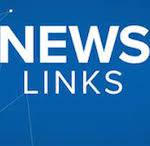 Latest posts by News Feed
(see all)