The NCAA's worst nightmare is becoming a reality: An organized revolt by football players at big-time schools to end the long-established collective exploitation of  athletes.
The argument could be made that the revolt couldn't have been more poorly timed, when a pandemic threatens to wipe out a season of the cash cow of football. The response: The NCAA has had 114 years to reform itself, encouraged by many inside and outside to do so. It whiffed.
Let the talks begin.
---
Read Full Story on SportspressNW.com →
---
---
—More from News Feed—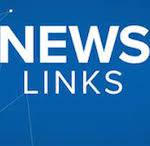 Latest posts by News Feed
(see all)