Posted on January 10, 2023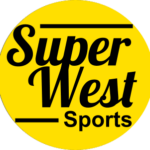 By SuperWest Sports Staff
O
ver the past 25 years, from 1998 to 2022, the Pac-10/Pac-12 has placed at least one team in the final AP Top 25 football poll.
In 2022, the Conference ranked six teams—Washington, Utah, USC, Oregon, Oregon State, and UCLA—the most since 2014.
The tables below show the Pac-12 teams by year with their rankings and records, including the appearances of Colorado and Utah before and after they joined the Conference.
You'll also find a breakdown of Final AP Poll appearances by program at the bottom of the page. Oregon leads the way with 16 followed by USC with 15.
2022
| Rank | Program | Record |
| --- | --- | --- |
| 8 | Washington | 11-2 |
| 10 | Utah | 10-4 |
| 12 | USC | 11-3 |
| 15 | Oregon | 10-3 |
| 17 | Oregon State | 10-3 |
| 21 | UCLA | 9-4 |
2021
| Rank | Program | Record |
| --- | --- | --- |
| 12 | Utah | 10-4 |
| 22 | Oregon | 10-4 |
2020
| Rank | Program | Record |
| --- | --- | --- |
| 21 | USC | 5-1 |
2019
| Rank | Program | Record |
| --- | --- | --- |
| 5 | Oregon | 12-2 |
| 16 | Utah | 11-3 |
2018
| Rank | Program | Record |
| --- | --- | --- |
| 10 | WSU | 11-2 |
| 13 | Washington | 10-4 |
2017
| Rank | Program | Record |
| --- | --- | --- |
| 12 | USC | 11-3 |
| 16 | Washington | 10-3 |
| 20 | Stanford | 9-5 |
2016
| Rank | Program | Record |
| --- | --- | --- |
| 3 | USC | 10-3 |
| 4 | Washington | 12-2 |
| 12 | Stanford | 10-3 |
| 17 | Colorado | 10-4 |
| 23 | Utah | 9-4 |
2015
| Rank | Program | Record |
| --- | --- | --- |
| 3 | Stanford | 12-2 |
| 17 | Utah | 10-3 |
| 19 | Oregon | 9-4 |
2014
| Rank | Program | Record |
| --- | --- | --- |
| 2 | Oregon | 13-2 |
| 10 | UCLA | 10-3 |
| 12 | ASU | 10-3 |
| 19 | Arizona | 10-4 |
| 20 | USC | 9-4 |
| 21 | Utah | 9-4 |
2013
| Rank | Program | Record |
| --- | --- | --- |
| 9 | Oregon | 11-2 |
| 11 | Stanford | 11-3 |
| 16 | UCLA | 10-3 |
| 19 | USC | 10-4 |
| 21 | ASU | 10-4 |
| 25 | Washington | 9-4 |
2012
| Rank | Program | Record |
| --- | --- | --- |
| 2 | Oregon | 12-1 |
| 7 | Stanford | 12-2 |
| 20 | OSU | 9-4 |
2011
| Rank | Program | Record |
| --- | --- | --- |
| 4 | Oregon | 12-2 |
| 6 | USC | 10-2 |
| 7 | Stanford | 11-2 |
2010
| Rank | Program | Record |
| --- | --- | --- |
| 3 | Oregon | 12-1 |
| 4 | Stanford | 12-1 |
2009
| Rank | Program | Record |
| --- | --- | --- |
| 11 | Oregon | 10-3 |
| 18 | Utah | 10-3 |
| 22 | USC | 9-4 |
2008
| Rank | Program | Record |
| --- | --- | --- |
| 2 | Utah | 13-0 |
| 3 | USC | 12-1 |
| 10 | Oregon | 10-3 |
| 18 | OSU | 9-4 |
2007
| Rank | Program | Record |
| --- | --- | --- |
| 3 | USC | 11-2 |
| 16 | ASU | 10-3 |
| 23 | Oregon | 9-4 |
| 25 | OSU | 9-4 |
2006
| Rank | Program | Record |
| --- | --- | --- |
| 4 | USC | 11-2 |
| 14 | Cal | 10-3 |
| 21 | OSU | 10-4 |
2005
| Rank | Program | Record |
| --- | --- | --- |
| 2 | USC | 12-1 |
| 12 | Oregon | 10-2 |
| 16 | UCLA | 10-2 |
| 25 | Cal | 8-4 |
2004
| Rank | Program | Record |
| --- | --- | --- |
| 1 | USC | 13-0 |
| 4 | Utah | 12-0 |
| 9 | Cal | 10-2 |
| 19 | ASU | 9-3 |
2003
| Rank | Program | Record |
| --- | --- | --- |
| 1 | USC | 12-1 |
| 9 | WSU | 10-3 |
| 21 | Utah | 10-2 |
2002
| Rank | Program | Record |
| --- | --- | --- |
| 4 | USC | 11-2 |
| 10 | WSU | 10-3 |
| 20 | Colorado | 9-5 |
2001
| Rank | Program | Record |
| --- | --- | --- |
| 2 | Oregon | 11-1 |
| 9 | Colorado | 10-3 |
| 10 | WSU | 10-2 |
| 16 | Stanford | 9-3 |
| 19 | Washington | 8-4 |
2000
| Rank | Program | Record |
| --- | --- | --- |
| 3 | Washington | 11-1 |
| 4 | OSU | 11-1 |
| 7 | Oregon | 10-2 |
1999
| Rank | Program | Record |
| --- | --- | --- |
| 19 | Oregon | 9-3 |
1998
| Rank | Program | Record |
| --- | --- | --- |
| 4 | Arizona | 12-1 |
| 8 | UCLA | 10-2 |
Breakdown by Program since 1998
| Program | Count |
| --- | --- |
| Oregon | 16 |
| USC | 15 |
| Utah | 10 |
| Stanford | 9 |
| Washington | 97 |
| OSU | 6 |
| UCLA | 5 |
| ASU | 4 |
| WSU | 4 |
| Colorado | 3 |
| Cal | 3 |
| Arizona | 2 |
---
—More from Staff—