Posted on March 8, 2023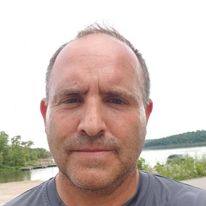 Dane Miller, Stephen Vilardo & Greg Kokot
T
here are a lot of moving parts and players that go into a successful Formula 1 team.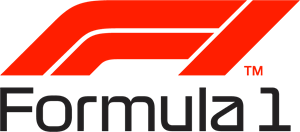 From the principal to the technical director and mechanics, the team can include anywhere from 300 to 1,200 people.
But the drivers and constructors shoulder the better part of the glory and blame.
Each week, or Formula 1 "Round," our team of writers and broadcasters vote on awards for the top Driver, Rookie, and Constructor (which designs and builds the engine and chassis).
Our selections for last week's Bahrain Grand Prix appear below, along with a table showing how each writer-broadcaster voted.
— Dane Miller, Series Editor
Driver of the Week – Fernando Alonso, Aston Martin

T
he Spaniard secured the 99th podium of his career and just his second since the 2014 season by finishing third at the Bahrain Grand Prix.
His performance in practice and qualifying set the stage for a strong race while Ferrari's engine failure opened the door to the result.
Fernando Alonso made several on-track passes including an impressive overtake of Mercedes' Lewis Hamilton. The podium finish was only the second in Aston Martin's history.
Rookie of the Week – Logan Sargeant, Williams

I
t's just one race, but Logan Sargeant has swiftly destroyed the perception that he is only in Formula One because of the money he brings.
The American was the top-performing rookie despite driving what is expected to be one of the worst cars on the grid.
He finished 12th in the Bahrain Grand Prix, which was above McLaren's Oscar Piastri and Alpha Tauri's Nyck de Vries.
The performance turned many heads and dramatically exceeded expectations.
Constructor of the Week – Aston Martin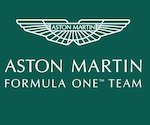 As it turns out, hiring a handful of key former Red Bull engineers is the path to success in Formula 1.
Aston Martin has been flooded with money since Lawrence Stroll took over the team and the dividends have been massive.
With an influx of cash, the Canadian-owned organization has been snagging technical experts from Red Bull over the last few years.
In the first race of 2023, the results shined through. The Aston Martins finish third and sixth at Bahrain to put the team second in the Constructor's Standings.
To phrase it in more relatable terms, the success is similar to a sub .500 football team turning around and making the Super Bowl in the very next season.
How Our Writers and Broadcasters Voted
—Driver of the Week—

Dane
Max Verstappen
Greg
Max Verstappen
Stephen
Max Verstappen

—Rookie of the Week—

Dane
Oscar Piastri
Greg
Oscar Piastri
Stephen
Nyck de Vries

—Constructor of the Week—

Dane

Red Bull
Greg
Red Bull
Stephen
Red Bull
*Tie Breaker was decided based on Second Place Votes
---
—More from Dane Miller—

Latest posts by Dane Miller
(see all)