ESPN: A week ago, the Big Ten finally released its long-awaited schedule. The SEC revealed its crossover games, lighting up social media with complaints about soft draws for Alabama and memes mocking Missouri and Arkansas.
Yes, UConn already had canceled its season, and there were whispers that the Mid-American Conference would soon follow. But most of college football was in a happy place.
"Friday was like Christmas," said a Power 5 conference coach whose team practiced that day. "Guys are hooting and hollering. It was unbelievable."
The good vibes quickly faded during the weekend, sending the sport into one of its most turbulent stretches. The MAC announced early Saturday that there would be no MACtion this fall. Then on Sunday afternoon, ESPN and others reported that the vast majority of Big Ten presidents favored postponing fall sports. They had allies with the presidents and chancellors of the Pac-12, long thought to be the Power 5 league most likely to postpone because of its location and regional restrictions. Without the Big Ten and Pac-12, could the rest of college football even push forward?
---
—More from News Feed—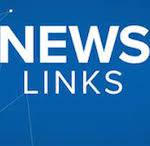 Latest posts by News Feed
(see all)