Posted on September 1, 2022


  By Dane Miller, SuperWest Sports
T
he time for talk is mercifully over. Football season got underway last night with Arizona State's 40-3 win over Northern Arizona.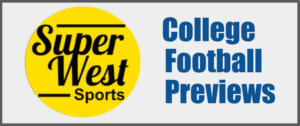 The offseason has been filled with news, wild optimism, and Twitter spats among fans and the media alike, most of whom have been bored and anxious for the season to begin.
It's easy to think your team is going to play better than expected, and that all the other programs are overrated—especially your Week One opponent.
But the rubber hits the road this week and none of the hype matters.
Below, I preview the remaining 12 games featuring SuperWest teams from the Pac-12, BYU, Boise State, and San Diego State.
Predictions from our senior writers and broadcasters in a table at the bottom.
Northern Arizona at Arizona State
Thursday, September 1
7:00 pm PT, Pac-12 Network
Result: ASU 40, NAU 3
T
he Sun Devils are not overlooking the Lumberjacks after NAU toppled Arizona in Tucson last season.
Florida transfer Emory Jones leads the ASU offense that promises to feature a deadly one-two punch behind him in Wyoming transfer Xazavian Valladay and Daniyel Ngata.
The run-first tendencies of Herm Edwards' offense figure to remain in place, even with the system implemented by new offensive coordinator Thomas Glenn.
The performance of Arizona State's offensive line is a key storyline in the early part of the season, along with the emergence of proven options in the defensive secondary.
Look for ASU to start the year on the right foot in Tempe.
TCU at Colorado
Friday, September 2
7:00 pm PT, ESPN
A
ll summer long the Colorado players have heard the media expectations. Motivated by disrespect, the Buffs promise to walk onto Folsom Field with something to prove.
Their anger is a dangerous X-Factor that can't be accounted for in traditional statistical analysis or preseason projections. And it might be what wins Colorado this game.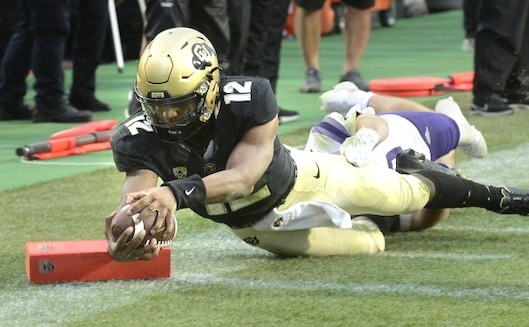 Quarterback Brendon Lewis should be improved in his sophomore season, but CU's new offensive scheme under coordinator Mike Sanford could be the game-changer.
At the same time, running back Alex Fontenot finally has the reins to himself and should thrive as the lead back.
If the Buffalo offense plays well, its motivated defense could come up with enough stops to secure the win.
Bowling Green at UCLA
Saturday, September 3
11:30 am PT, Pac-12 Network
S
tarting the year off with a cupcake, Dorian Thompson-Robinson and Zach Charbonnet look to continue the prolific UCLA offense.
Chip Kelly's scheme should once again produce a deadly run game, while DTR's decision-making promises to maintain a potent passing attack.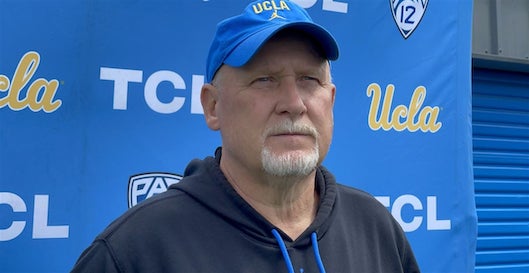 But all eyes are on the Bruins' defense. New defensive coordinator Bill McGovern is implementing a new system, and it remains to be seen how much more effective it will be than Jerry Azzinaro's.
The play of the defense could be the determining factor in UCLA's season and might catapult it all the way to a New Year's Six bowl if the new scheme hits the mark.
Arizona at San Diego State
Saturday, September 3
12:30 pm PT, CBS
W
ith almost entirely new offensive personnel, Arizona takes on San Diego State on national television.
It's the inaugural game at Snapdragon Stadium and the build-up could not be more anticipated.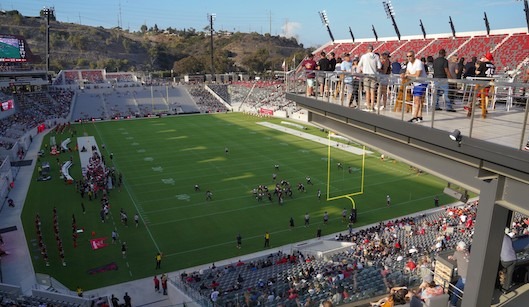 The Aztecs return just three starters on offense but return seven from a defense that was among the elite in College Football last year.
The matchup figures to come down to the battle between UA's offensive line and SDSU's defensive line.
If Wildcat quarterback Jayden de Laura has enough time to find his receivers and holes are opened for his running backs, Arizona might have enough firepower to pull off the upset.
No. 11 Oregon v. No. 3 Georgia
Saturday, September 3
12:30 pm PT, ABC
I
n arguably the most important Pac-12 nonconference game of the season, Oregon takes on defending national champion Georgia in Atlanta.
Dan Lanning hasn't officially named a starting quarterback, but it would be a shock if anyone other than Bo Nix walked out for the first series.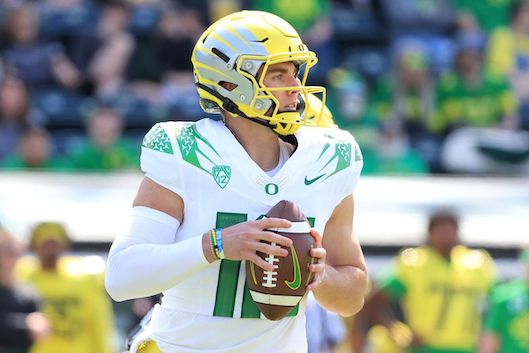 Often undervalued in marquee nonconference matchups, the Ducks have confidence in their ability to pull off the upset.
Nobody gave UO a chance to beat Ohio State last year, and the same overtures are being made this season.
If Oregon linebackers Justin Flowe and Noah Sewell have strong games, the Ducks could once again shock the nation.
UC Davis at California
Saturday, September 3
1:00 pm PT, Pac-12 Network
I
n an appropriate tune-up game, California takes on UC Davis at Memorial Stadium.
Purdue transfer quarterback Jack Plummer's operation of Bill Musgrave's offense figures to be the primary storyline of the game, but the production of the new faces on defense is a close second.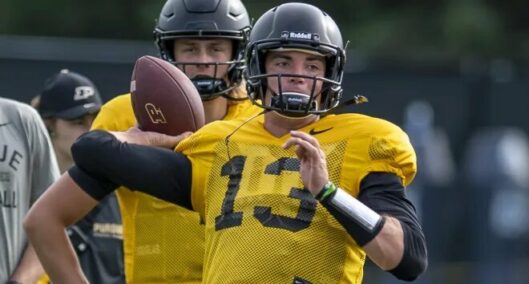 The Bears lost an inordinate amount of production from last year, but have young talent primed to break out.
Look for sophomore corner Lu-Magia Hearns III to begin his campaign for an All-Conference selection with a productive day in the secondary.
And keep an eye on wide receiver J. Michael Sturdivant when Cal is on offense.
BYU at South Florida
Saturday, September 3
1:00 pm PT, ESPNU
T
he Cougars open the year in the State of Florida against a team out of the American Conference that's 7-26 over the last three seasons.
Returning 18 starters, BYU should throttle the Bulls on their home field.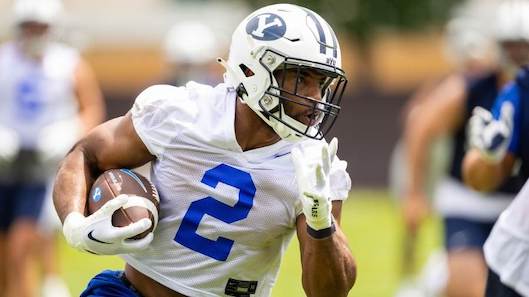 Yet, one of the storylines to watch is the running back rotation. Cal transfer Christopher Brooks has been brought into the mix after the departure of Tyler Allgeier to the NFL.
At the end of the day, staying healthy is probably Objective No. 1 as BYU seeks a New Year's Six Bowl in the second year of the Jaren Hall era.
Rice at No. 14 USC
Saturday, September 3
3:00 pm PT, Pac-12 Network
T
he Lincoln Riley era kicks off with a day game at the Coliseum.
Rice went 4-8 last year and is 15-51 since the 2016 season, making the matchup fall by the wayside amid a packed Saturday slate.
No major networks were interested in the game, either, as it's being broadcast on the Pac-12 Network.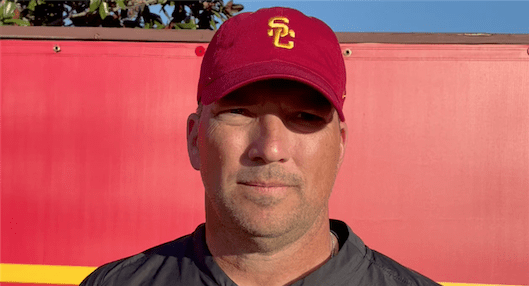 Still, SportsCenter should feature some highlights and it gives the Trojans an opportunity to break in OC Josh Henson's new schemes.
The primary storyline to watch is the play of USC's defense, particularly its front, as most of the caution around Riley's team is centered around its defensive line.
No. 7 Utah at Florida
Saturday, September 3
4:00 pm PT, ESPN
I
n a pivotal game for the Pac-12's Playoff chances, Utah takes on Florida in The Swamp.
Plenty of bulletin board material has preceeded the matchup, and the Gators appear fairly confident in their ability to beat the Utes.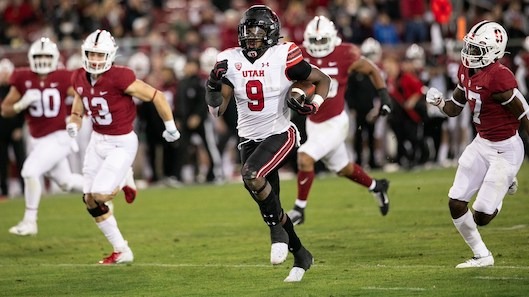 That might just be typical SEC nonsense, but Kyle Whittingham's team has a tough task ahead of them.
Fortunately, Cam Rising and Tavion Thomas have the firepower and supporting offensive scheme to get the job done.
Mix in a Utah defense that promises to remain elite, and it's arguably not a question of if Utah wins, but by how much.
Colgate at Stanford
Saturday, September 3
5:00 pm PT, Pac-12 Network
T
he Tree start their arduous schedule with what should be an easy victory. The gauntlet over the following 11 games is a different story, but those bridges will be crossed in due time.
On Saturday, David Shaw and Company get to display what could be one of the strongest offenses Stanford has produced in several seasons.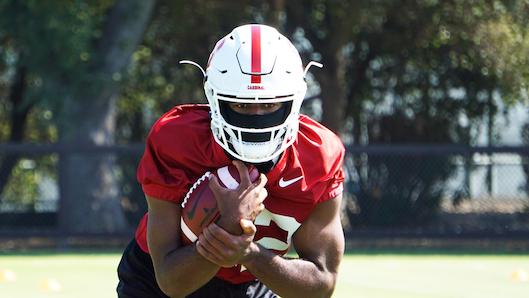 The keys to watch are the play of Shaw's offensive line and his running backs, both of which could determine the fate of the Cardinal's year. E.J. Smith has been named the starter and Casey Filkins is the second option.
If the backs can't put up more than 150 yards rushing on Colgate, Stanford could be in for another rough season.
Idaho at Washington State
Saturday, September 3
6:30 pm PT, Pac-12 Network
A
ll eyes are on Cam Ward and the Washington State offense as the Coug Raid era begins in Pullman.
The scheme, tendencies, and play calling figure to be meticulously analyzed by opposing defensive coordinators, potentially resulting in Wazzu looking a bit vanilla in the opener.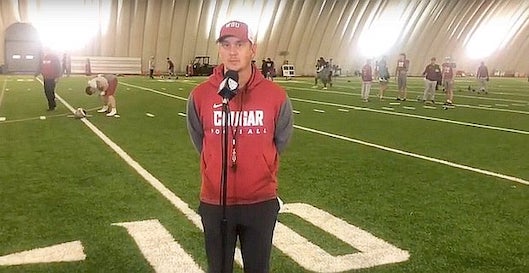 Not wanting to give away the farm, offensive coordinator Eric Morris could keep half the offense or more under wraps.
That might open the door for the WSU running backs to have a field day, making the matchup somewhat of a live-fire tryout for the second-string role.
Reports out of camp have indicated that true freshman RB Jaylen Jenkins has played well, and Week One is a substantial opportunity for him to seize his role.
Boise State at Oregon State
Saturday, September 3
7:30 pm PT, ESPN
I
n the marquee game of the coveted late-night time slot, bars all over the East Coast and Midwest will be showing the Beavs battle Boise State.
The late kickoff is notoriously despised by most West Coast fans, but it provides an opportunity for both teams to make an impression. The Broncos have high expectations entering the year and feature a strong defense.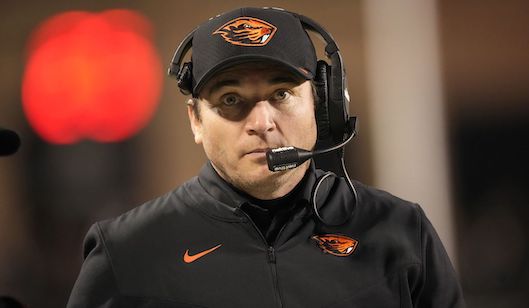 Yet, BSU must deal with Jonathan Smith's run-first scheme that's bolstered by one of the top offensive lines in the Pac-12, if not the nation.
If Boise State successfully hampers OSU's run game, it should walk away with the win.
Kent State at Washington
Saturday, September 3
7:30 pm PT, FS1
I
t won't happen again, right?
Washington dropped its opener last season in a shocking loss to Montana and kicks off the 2022 campaign against a Kent State team projected to finish second in the MAC's East Division.
But this isn't Jimmy Lake's Dawgs. Kalen DeBoer runs an elite offensive scheme that should thrive on UW's options at wide receiver.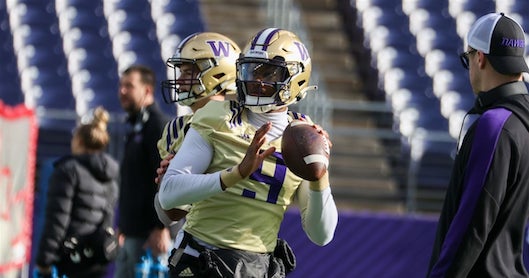 The decision-making and execution of quarterback Michael Penix Jr. will be pivotal, but DeBoer's shotgun spread system is one of the most dangerous in all of College Football.
Look for the Huskies to exorcize some demons with a thumping of Kent State.
Game Picks from our Senior Writers and Broadcasters
---
—More from Dane Miller—

Latest posts by Dane Miller
(see all)