Posted on March 7, 2023


  By Dane Miller, SuperWest Sports
D
ay one of the Pac-12 Tournament has arrived.

The four-day event in Las Vegas is one of the top spectacles in College Basketball.
The WCC and Mountain West Tournaments are ongoing in Sin City at the same time, creating an entertaining mesh of fanbases along The Strip.
Every casino has supporters from the various schools, resulting in numerous verbal jabs as they pass by each other and an overwhelming feeling of excitement.
Wednesday features the First Round and a chance for each program to begin its season anew. Three teams have advanced from the opening round to win the automatic birth since 2011, proving that it can be done.
I preview all four games here and my picks, along with those of Stephen Vilardo, appear at the bottom.
9-seed Colorado vs. 8-seed Washington
Wednesday, March 8
Noon PT, Pac-12 Network
T
he 8-9 matchup is usually the most closely contested game of the opening day in the Pac-12 Tournament.
The teams tend to be evenly matched and both don't want to go home after a single game.
KJ Simpson won't be available for Colorado after coming down with Mono. His absence leaves a significant hole in the Buffs' offense that will be hard to replace. The sophomore scores 15.9 points per game with 3.8 assists per night.
That leaves forward Tristan da Silva as the lone CU player that averages in double-digits.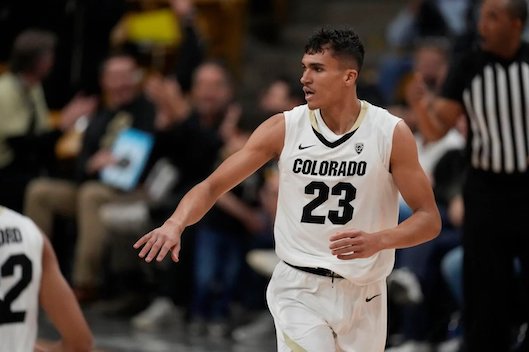 But Washington's zone defense doesn't focus on slowing down any individual players. Instead, the scheme forces opponents to beat it as a collective unit without one-on-one action.
By deploying lengthy defenders along the perimeter, Mike Hopkins' system hampers ball movement and slows the tempo down. It intentionally allows difficult midrange opportunities and tends to give up open looks from three.
It can be broken down, though, by quick ball movement.
Colorado must avoid the trap of over-dribbling into contested space and settling for deep threes. At the same time, it must hit shots from the midrange.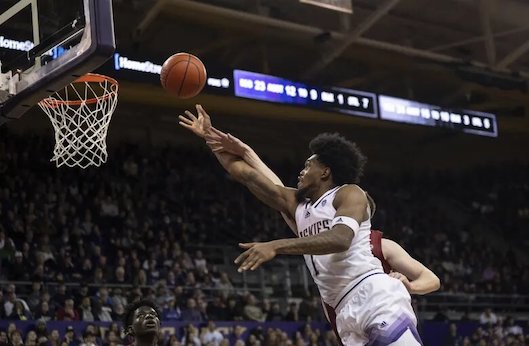 Da Silva is a capable shooter and should take advantage of the opportunities, but Tad Boyle will need others to step up. Lawson Lovering, in particular, has to have an efficient day around the rim.
The Colorado big should find himself with quality looks that can't be blown.
On the other end of the court, Boyle's group has to contain Keion Brooks Jr. and Braxton Meah. Colorado's problem all season has been a weak frontcourt that gets eaten up by strong opposing bigs.
With a personnel issue on the other bench, Meah could thrive. Similarly, the Buffs don't have an adequate defender to slow down Brooks.
If the Washington duo exceeds their average scoring numbers and shooting percentages, the Dawgs will be hard to beat.
12-seed California v. 5-seed Washington State
Wednesday, March 8
2:30 pm PT, Pac-12 Network
I
n what might be the final game of the Mark Fox era at California, the Bears take on 5-seed Washington State.
Despite the horrendous season, Fox's group might have a sliver of momentum heading into the matchup. His team took Oregon State down to the wire on Saturday and played WSU relatively close at the end of February.
Facing off with the Cougars, the keys to taking them down are perimeter defense, turnover creation, and rebounding.
Kyle Smith's system is guard-oriented but features several capable forwards that shoot the ball well. Andrej Jakimovski and DJ Rodman could be problems for Cal if they are knocking down their shoots from deep.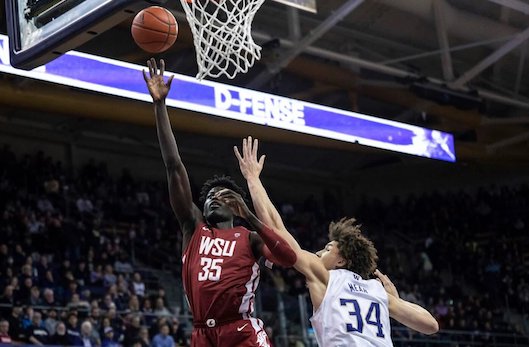 That's without even mentioning the three-point scoring power of guards Justin Powell and Jabe Mullins. Add in point guard and leading scorer TJ Bamba to the mix and California is worryingly outgunned.
Yet, Fox's biggest cause for concern might be Mouhamed Gueye.
The primary Wazzu big is one of the top players in the Conference and the Bears don't have an answer for him. Lars Thiemann isn't built to defend Gueye's finesse play and ND Okafor can't keep up with his skill.
Kuany Kuany might be a reasonable option, but that would require an unusual lineup to compensate for putting Kuany at essentially the five spot.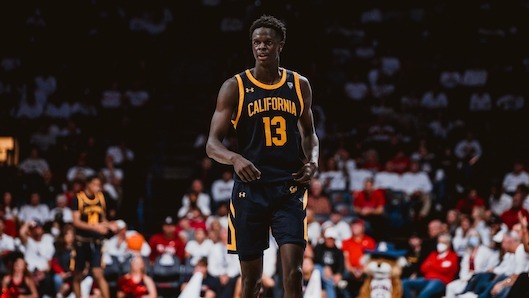 Whatever Fox decides to do, there's a reason why Washington State is the 5-seed.
The Cougs' identity is their three-point shooting but they have one of the top bigs in the league. If opponents try to adjust to defend Gueye, the Cougar shooters go off from deep.
Alternatively, if defenses shift their focus to defending the perimeter, Gueye carves them up inside.
It's a difficult personnel and schematic system to defend, and Cal doesn't have the roster composition to get it done.
10-seed Stanford vs. 7-seed Utah
Wednesday, March 8
6:00 pm PT, Pac-12 Network
T
he Utes have stumbled into the Pac-12 Tournament after several key injuries derailed their season.
Losers of five-straight games and seven of their last nine, Craig Smith's group faces a tough challenge in Stanford.
The Cardinal have drastically underperformed their preseason expectations but have a talented roster.
Nobody in the Conference has the type of player to adequately defend Branden Carlson, though, not even Stanford's 7-foot-1, 250-pound Maxime Raynaud.
Although Raynaud shares similarities with Utah's leading scorer, the Frenchman has allowed Carlson to average 17.5 points per game on 13-for-21 shooting in the two previous matchups this season.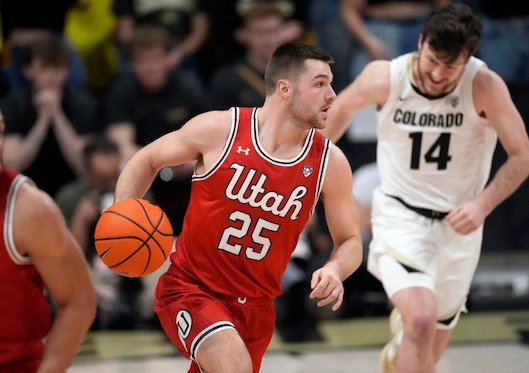 Without another big to adequately defend Carlson's style, Utah's leading scorer could have a strong game.
But Smith's offense is at its most efficient when its guards are sharing the ball. Rollie Worster returned from his injury over the weekend and is arguably the key to the Utes' success.
Averaging 5.1 assists per game, Stanford's ability to force Worster to commit turnovers could be a deciding factor.
Lazar Stefanovic's three-point shooting might be the Wild Card that tips the scales either way, however. A high-volume shooter, Stefanovic is 10-for-37 (27.0 percent) from deep over the last six games.
If the Utah sophomore is launching shots that aren't falling, the Tree will be in a stronger position.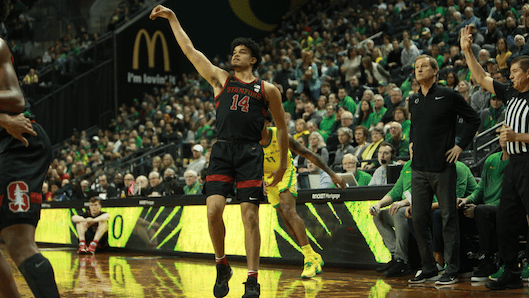 On defense, the key to toppling Stanford is forcing turnovers.
The Tree have improved their turnover numbers and enter the game a somewhat respectable 197th in TOs per game. Yet, despite the Utes having one of the top defensive teams in the nation, Smith's roster is 329th in the nation at forcing turnovers.
That's a compelling analytical dynamic that oozes upset potential.
Stanford's Spencer Jones is one of the top scorers in the Pac-12 and has a history of turning it up a notch in Las Vegas.
If Utah's defense isn't able to keep him under 20 points, the Tree have the necessary supporting firepower to send the Utes home early.
11-seed Oregon State at 6-seed Arizona State
Wednesday, March 8
8:30 pm PT, Pac-12 Network
T
he opening round of the Pac-12 Tournament presents an intriguing matchup for Arizona State.
The Beavers battled the Sun Devils close in the two games during the regular season, losing both by an average margin of 8 points per game.
The showdown with ASU isn't what can be described as a favorable matchup, but it's probably the best opponent Wayne Tinkle could have realistically hoped for.
Facing off against a guard-oriented system that doesn't emphasize pounding the ball into the paint, Oregon State is not as exposed as it otherwise would be.
Warren Washington is capable of going off, but the culture of Arizona State is a shoot-first mentality of its guards.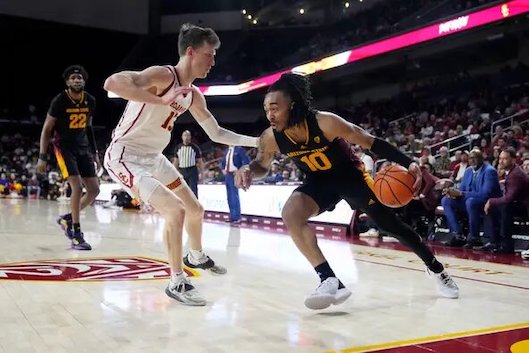 That presents its own challenges, yet on a personnel basis, the opposing scheme is somewhat favorable for Oregon State's roster composition.
The result could be a toe-to-toe battle between Desmond Cambridge Jr. and DJ Horne on one side with Jordan Pope and Glenn Taylor Jr. on the other.
The X-Factors are the shooting efficiency of Frankie Collins for the Sun Devils and Dexter Akanno for the Beavers.
Bobby Hurley could probably survive and advance with an off night from Collins, but Tinkle likely can't if Akanno struggles.
Still, Oregon State has an advantage at the forward positions.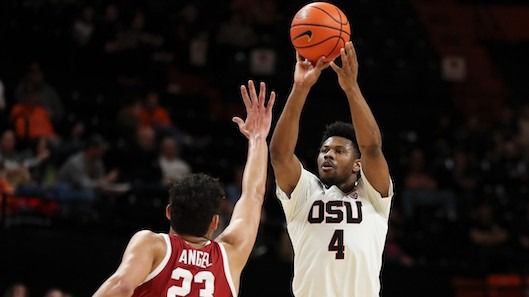 Michael Rataj, Tyler Bilodeau, and Dzmitry Ryuny are collectively a matchup problem for Arizona State. Hurley essentially starts three guards, an undersized small forward, and an anchor at center.
They're not the type of players wh0 can adequately contain OSU's trio of 6-foot-9 forwards. The Beaver group can score inside but have the skill to knock down shots from the midrange and perimeter.
The trio has shot 17-for-33 (51.5 percent) from the field in the two previous games and could have similar success.
It's the lone advantage Oregon State has from a personnel standpoint, though, and Arizona State has more depth across the board.
The final score could be closer than expected, yet the Sun Devils should get the job done with strong rebounding, more blocked shots, and fewer turnovers.
Our Senior Writers' Game Picks
---
—More from Dane Miller—

Latest posts by Dane Miller
(see all)