Posted on July 29, 2021


  By Dane Miller, SuperWest Sports
A
s the NBA Draft takes center stage of the College Basketball world, the time is ripe for my first look at the 2021-22 season. In this list, I examine and rank the top returning freshmen in the Pac-12.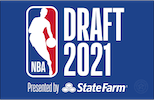 Foregoing the NBA Draft or overseas professional contracts is always a decision that carries risk, but with the new NIL rules the cost-benefit analysis of leaving early has changed.
Returning to college is now a much more appealing option, which should significantly improve the quality of the college game over time.

The experience, leadership, and skill each of the below players bring to their individual programs is immeasurable.
And after a season that proved the high-level of basketball played in the Conference of Champions, the impact each can have on their team's success is magnified.
But without further introduction, here are the top returning freshmen in the Pac-12.
1.

Bennedict Mathurin,

Arizona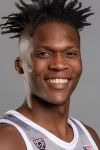 The Pac-12's second-leading scorer among the freshmen that return, Bennedict Mathurin didn't start in the first half of Arizona's season. But in his first game as a starter, the Canadian dropped 31 points on eventual Elite 8 bound Oregon State.
And at this year's FIBA U19 World Cup, Mathurin posted another 31-spot on Serbia in the Bronze Medal Game, after dropping 30 on Japan a few nights earlier.
Shooting 47.1% from the field and 41.8 % from three during his freshmen year, there's little doubt the wing is headed to the NBA after this season.
2.

Azuolas Tubelis,

Arizona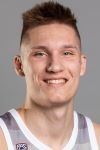 As the Pac-12's leading scorer of the returning freshmen, Azuolas Tubelis is a clear NBA Draft prospect.
Putting up 12.2 points per game on 49.8% shooting last year, the Lithuanian-native enters his second season in Tucson with an offensive system that arguably suits his style better.
Sean Miller's offense was a guard-dominant, top of the key, dribble-handoff, motion-based offense that often left Arizona's bigs high and dry through sequential possessions.
But Tommy Lloyd's "European" style of play should result in Tubelis getting the ball more often in favorable positions, leading to a more productive year.
3.

Efe Abogidi,

Washington State

The fourth-leading scorer of the returning Pac-12 freshmen, Efe Abogidi is a beast. Posting 8.9 points per game for Washington State on 49.1% shooting, the Nigerian-born big is primed for a monster year.
With 7.2 rebounds per game in 2020-21, and an offseason to continue developing, Abogidi could average a double-double during the upcoming year.
And with several highlight dunks already to his name, it wouldn't be surprising to see him land on ESPN's Top 10 plays on multiple occasions.
4.

Jabari Walker,

Colorado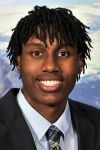 Colorado's big man returns for his sophomore year as arguably the most important player on the Buffs' roster.
Fifth in the Pac-12 in points per 40 minutes played, there might not be another player on this list more vital to his team's success.
Walker's ability to knock down shots from the perimeter, particularly through world-class shot selection, makes him almost un-guardable.
His 14.2 minutes per game figures to skyrocket in 2021-22, along with his 7.6 points per night.
5.

Marcus Bagley,

Arizona State

Playing in just 12 games last year, Marcus Bagley is tied for the second-leading returning freshman scorer in the Pac-12.
Durability questions abound, but when Bagley is hitting the three ball he changes the game. At 6-foot-8, the mismatch he creates on the perimeter is arguably only comparable to CU's Jabari Walker.
And fitting perfectly in Bobby Hurley's system, a fully healthy season should produce an All-Conference Selection ending with the NBA Draft.
6.

Pelle Larsson,

Arizona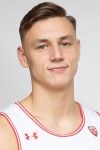 Third in the Pac-12 in three point field goal percentage during his freshmen year, and second in free throw percentage, Pelle Larsson is among the elite returning freshmen in the Conference of Champions.
Transferring to Arizona from Utah, the Swede figures to fit right in with Tommy Lloyd's system.
Built for a skillset like his, the free flowing offense should lead to an even stronger year for Larsson, resulting in NBA Draft buzz and a significant boost to his 8.2 points per game.
7.

Dishon Jackson,

Washington State

Second only to Efe Abogidi in blocks per game among the returning freshmen, Dishon Jackson is set to breakout.
With 7.2 points per game, 4.3 rebounds per night, and 48.4% shooting from the field last year, the Cougars arguably have the best tandem rising sophomore front court in the Conference of Champions.
And after starting in just over half of WSU's games, it's easy to imagine what a full year of increased playing time will look like for the California-native.
8.

Michael O'Connell,

Stanford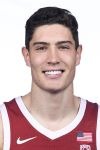 Stanford's freshman point guard figures to run the ship after the departure of Daejon Davis to Washington.
Shooting 46.8% from the field with 2.8 assists per game, the rising sophomore is set to lead the Tree's backcourt for the next several seasons.
O'Connell's 1.8 assist-to-turnover ratio is top among the returning freshmen, and his 1.3 steals per game was among the Top 10 in the entire Pac-12, regardless of class.
9.

Kerr Kriisa,

Arizona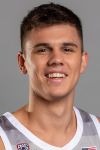 Playing in just eight games in 2020-21, Kerr Kriisa wasn't able to make a name for himself on the Conference's stage.
But with a 1.9 assist-to-turnover ratio and an acumen for drawing charges, the Estonian figures to make himself known this season.
Yet, of Kriisa's 42 shots attempted, 38 were from three, an unsustainable mark that must change during his sophomore year. As the clear No. 1 point guard in Tucson, the opportunity is there for the taking.
10.

Dalen Terry,

Arizona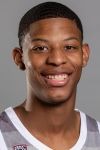 Streaky shooting and turnovers hampered Dalen Terry's freshman season in the desert, but his motivation and work ethic has shined through over the summer.
Constantly working on his game, Terry should have the largest freshman-to-sophomore jump of anyone on this list.
Averaging just 4.6 points per game despite starting over half the year, his defense is what kept him on the court.
But at 6-foot-7, Terry's ability to create a mismatch on the offensive side of the ball should be the driving factor in his sophomore jump.
Honorable Mention:

Noah Taitz,

Stanford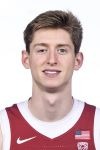 A three-and-D role player in his freshmen season, Noah Taitz projects to have a larger role in 2021-22.
Shooting with more efficiency from the beyond the arc is a clear goal, but increasing his assists per game is arguably more important.
If Taitz is able to facilitate the offense more, the rest of his game should follow.
Honorable Mention:

Jaylen Clark,

UCLA

Jaylen Clark would arguably start on most of the other rosters in the Conference of Champions.
But with UCLA's depth, the rising sophomore average just 9 minutes per game and 2.5 points per night for Mick Cronin.
That could change in 2021-22, as the guard shoots 50% from the field while snagging 2.4 rebounds per game in limited action.
---
—More from Dane Miller—

Latest posts by Dane Miller
(see all)