Posted on November 6, 2023


  By Dane Miller, SuperWest Sports
B
asketball season is back.

The Pac-12 enters the new year with two teams ranked in the Top 25. Picked to finish first and second in the league, No. 12 Arizona and No. 21 USC are the early leaders of the Conference.
Both are in action on opening day, along with every other school in the league except for Arizona State.
The season starts off with a bang, too.
Oregon plays Georgia at T-Mobile Arena in Las Vegas today while USC takes on Kansas State in the same building later in the day.
I preview those two matchups here along with a noteworthy game between Utah and Eastern Washington.
Here's a list of all of today's games: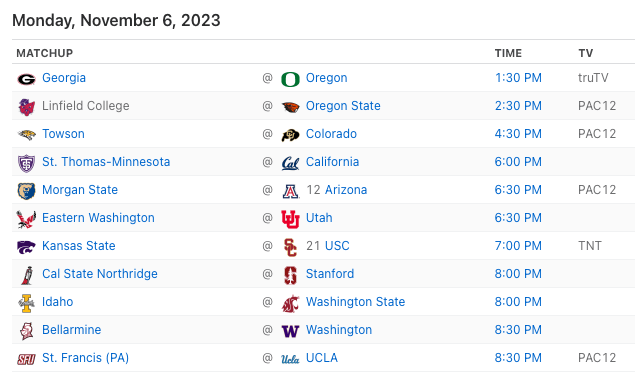 My picks for all the day's contests appear at the bottom.
Georgia v. Oregon
Monday, November 6
1:30 pm PT, TruTV
T-Mobile Arena, Las Vegas, NV
T
he Ducks are dealing with injury issues.
It's a consistent problem that Dana Altman has been battling with over the last few seasons, raising questions about his practice methods and the program's strength and conditioning.
Five-star freshman Mookie Cook is out until later this year and it's a game of Russian Roulette when it comes to who is available on a week-to-week basis.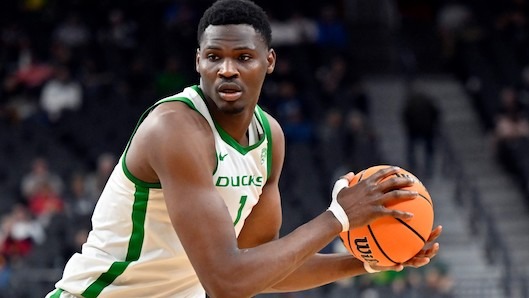 Georgia was 16-16 last year but the Bulldogs have the No. 28 transfer class and the No. 21 recruiting class, per 247Sports.
The keys for Oregon figures to be rebounding and getting their young guns going. If Kwame Evans Jr. and Jackson Shelstad have efficient games, the Ducks could be hard to beat.
At the same time, N'Faly Dante has to have a productive night.
Russel Tchewa is the only player for Georgia who can adequately match up with him. If Dante wins the battle in the paint, Oregon should roll.
Eastern Washington at Utah
Monday, November 6
6:30 pm PT, Pac-12 Network
Jon M. Huntsman Center, Salt Lake City, UT
U
tah's matchup with Eastern Washington is by no means an automatic win.
The Eagles have posted four straight winning seasons, were the Big Sky Regular Season Champions last year, and made the Second Round of the NIT.
Picked to finish second in the Big Sky Preseason Media Poll, EWU officially has Utah on Upset Alert.
But the Eagles return just two starters from last year's squad and Craig Smith has added key additions via the portal.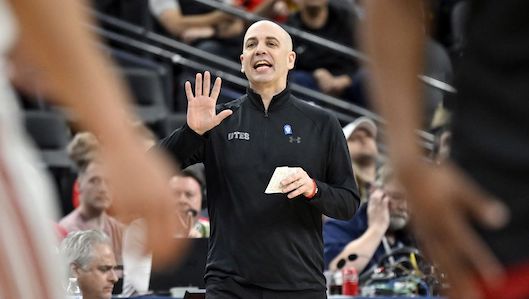 Georgia Tech's Deivon Smith, Washington's Cole Bajema, and Colorado's Lawson Lovering have all been brought in.
The game figures to be won and lost in the paint.
EWU has some size down low to counteract Branden Carlson and Lovering.
Juniors Dane Erikstrup and Ethan Price—both of whom are 6-foot-10 and around 230 pounds—could present some challenges for the Utah duo to contend with.
If the battle of the bigs is a wash, then the efficiency of Utah's guards could determine the game.
Kansas State v. No. 21 USC
Monday, November 6
7:00 pm PT, TNT
T-Mobile Arena, Las Vegas, NV
I
n the Pac-12's marquee game of the day, No. 21 USC takes on Kansas State in Las Vegas.
The Wildcats made it to the Elite Eight last season and return three starters from that team. Featuring a roster laden with size and strength, KSU could be a matchup problem for Andy Enfield's players.
Expected to be guard-based, it's unclear how the Trojans will be able to handle Kansas State's small and power forwards. It's one thing to use Vincent Iwuchukwu and Joshua Morgan to counteract the Wildcats' centers.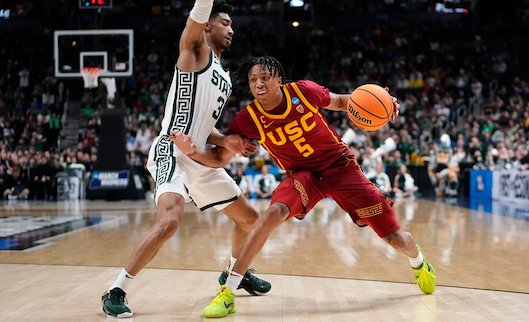 But it remains to be seen how the guard-heavy rotation that Enfield is expected to utilize will slow down KSU's stout wings.
In that sense, a shootout probably favors USC more than a low-scoring game.
If the tempo is kept high, Boogie Ellis and Isaiah Collier could combine for 50 points or more.
But, if the game is slow, Kansas State figures to get too many buckets in the paint and outlast the Trojans.
Dane Miller's Game Picks
---
—More from Dane Miller—

Latest posts by Dane Miller
(see all)