Posted on January 8, 2022


  By Dane Miller, SuperWest Sports

The Pac-12 is slowly but surely getting back into a rhythm after more than half its teams were dealing with Covid-related pauses.
Saturday's games included a pivotal matchup for Washington State, in which the Cougars defeated Utah, with the Bruins facing their toughest challenge in nearly a month, and dispatching California in Berkeley.
Today's game features what could be a season-defining contest for Washington at Colorado.
I preview the matchup here, and my pick appears at the bottom.
Washington at Colorado
CU Events Center, Boulder, CO
Sunday, January 9
2:00 pm PT, ESPN2
I
n what might be Washington's most consequential game in several seasons, Mike Hopkins' team looks to sweep the Mountain programs.
The Huskies appear to be a different program in the new year, battling Arizona until late in the second half and coming from behind to topple Utah. With what might be one of the top defenses in the Conference, UW has the capability to upset Colorado.
The Buffs consistently close out close games but haven't blown the doors off of anyone.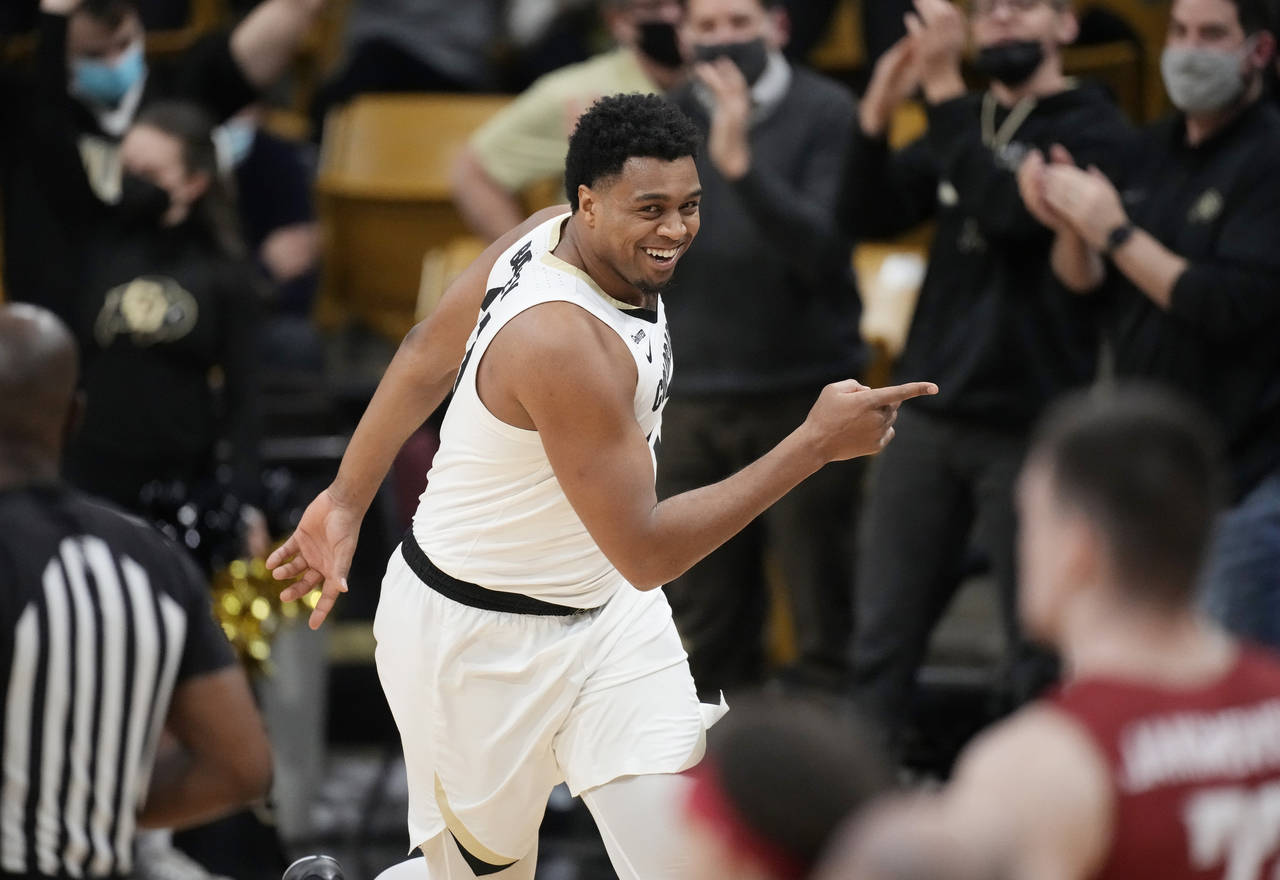 Tad Boyle's team is young and inexperienced, yet led by senior Evan Battey. The big man's presence is arguably the reason CU is 10-3 to start the year, though his game will be tested against Washington's zone.
The Hopkins System dares opponents to take outside shots and intentionally gives up mid-range looks from the elbows. Battey could thrive against the sets, and UW could switch into a traditional man-to-man to counter.
But the Dawgs are confident after their last two games, and won't play scared at the CU Events Center.
If the matchup between CU's offense and UW's defense is a wash, the game figures to come down to Washington's ability to score. Terrell Brown Jr. leads the Pac-12 in scoring, but it's the Husky role players that could determine the result.
Cole Bajema dropped five threes on Thursday, Jamal Bey scored 14 points, and Daejon Davis put up 16. If the trio has that type of performance for the second game in a row, UW could pull off the sweep.
Saturday's Previews
Washington State at Utah
Jon M. Huntsman Center, Salt Lake City, UT
Saturday, January 8
3:00 pm PT, Pac-12 Network
W
ithout Noah Williams, the Cougars couldn't close the deal in the waning minutes of the second half on Thursday. WSU's shots stopped falling, and foul trouble removed Efe Abogidi from the game.
But Kyle Smith's team must put the result behind them and focus on the Utes.
Jumping out to a 14-point advantage in the second half, Utah collapsed two nights ago and allowed Washington to notch an upset victory in Salt Lake City. David Jenkins Jr. was shut out for the second-straight game, raising alarm bells for Craig Smith's team.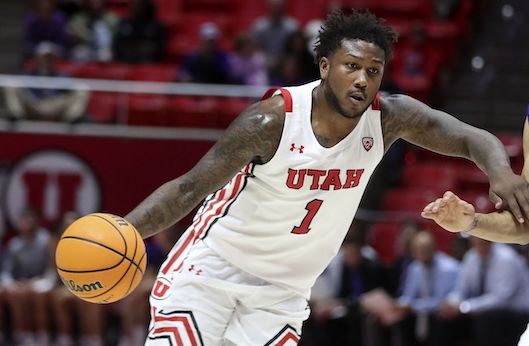 The prolific three-point shooter needs to find his mojo soon, or UU will continue its three-game slide.
Fairly balanced on paper, this matchup could come down to WSU's assist-to-field goal ratio.
The Cougars average just 10.6 assists per game, too often reverting to one-on-one matchups to score points. But that problem could be solved with transition buckets generated from blocked shots in the paint.
Look for Washington State's bigs to exploit Utah's frontcourt, with the Cougar defense leading to offense at the Huntsman Center.
No. 5 UCLA at California
Haas Pavilion, Berkeley, CA
Saturday, January 8
5:00 pm PT, Pac-12 Network
I
n a clash of offensive styles, No. 5 UCLA pits its fast-pace attack against Mark Fox's slow-it-down game plan.
Facing numerous scoring threats with a myriad of ways to put up points, California must identify one or two areas to focus on defensively. Defending the perimeter and disrupting the Bruins' passing lanes could be Fox's philosophy.
UCLA is 11th in the nation in three-point field goal percentage and 32nd in assists per game. To take Mick Cronin's team out of its comfort zone, the Bears' must fight through screens and communicate switches effectively.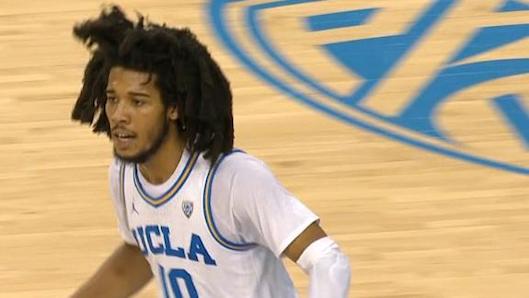 Drives through the paint must be contested by bigs, and the Cal guards have to be alert in their rotations to three-point shooters.
Any lackadaisical stretches on defense will be taken advantage of by UCLA, particularly Tyger Campbell and Jules Bernard. The duo average 7.4 assists per night and 26.3 points, with Campbell hitting 45.7 percent of his shots and Bernard connecting on 48.0 percent.
Fox loves to run man-to-man defenses, but it might be an effective curveball to come out in a zone or half-court press in a handful of possessions.
Either way, California won't pull off the upset if the Bruins are hitting their outside shots and carving up the Bears' defense with effective passing.
Dane's January 8-9 Game Picks
---
—More from Dane Miller—

Latest posts by Dane Miller
(see all)