Posted on February 5, 2022


  By Dane Miller, SuperWest Sports

Is there anything better than hoops?
The race for the Pac-12 men's Regular Season championship took another turn on Thursday, as Arizona toppled UCLA at McKale Center.
The results from two days ago magnify the matchups this weekend, setting the stage for another great two days of basketball.
The Wildcats and Trojans square off on national television today in one of just four games across the country featuring two ranked teams, while Washington State and Oregon each try for historic road sweeps that could boost their At-Large resumes.
I preview all six games here, and my picks along with Stephen Vilardo's appear at the bottom.
Washington State at California
Haas Pavilion, Berkeley, CA
Saturday, February 5
1:00pm PT, Pac-12 Network
S
eeking its first sweep of the Bay Area schools since 1993, Washington State is on the cusp of a special season.
The victory on Thursday over Stanford was WSU's first on the Farm during the Pac-12 era, and its NET Ranking of 37 is its highest in the four years since the metric was established.
An At-Large bid is a growing possibility, but a stumble in Berkeley would damage those hopes.
The Bears announced on Friday that Andre Kelly is out for the remainder of the season, taking away Cal's second-leading scorer and arguably its only inside presence.
With California vulnerable in the paint, Kyle Smith's game plan figures to revolve around getting the ball to his bigs down low.
Efe Abogidi and Mouhamed Gueye could have their most productive games of the season, while Andrej Jakimovski is in line to sink threes when California over-collapses on the forwards.
Winning on the road is never easy, but it wouldn't be surprising if WSU runs away with this one.
No. 19 USC at No. 7 Arizona
McKale Center, Tucson, AZ
Saturday, February 5
2:00 pm PT, Fox
C
oming off an historic win over No. 3 UCLA, the Wildcats must be focused on taking care of USC.
Slow starts have hounded Andy Enfield's team this year, but they jumped out to a 14-2 advantage in the first five minutes against ASU.
Another strong start will be needed in Tucson, where an early deficit can be fatal in front of the McKale crowd.
Yet, with comparable size to matchup with Arizona, one-on-one battles will arguably determine the game.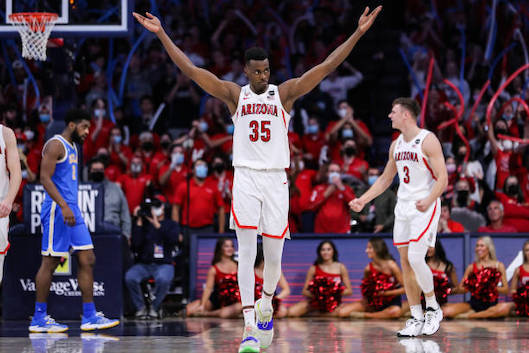 UA's Christian Koloko and Oumar Ballo contributed to Arizona's nine blocks two days ago, and Tommy Lloyd's defense is currently No. 5 in the KenPom rankings.
Facing one of the elite defenses in the country, outside shooting and free throws could become key.
If the Trojans hit timely threes to quell the Arizona crowd and knock down their shots from the line, USC could secure its second-straight win in Tucson.
Oregon State at Colorado
CU Events Center, Boulder, CO
Saturday, February 5
3:00 pm PT, FS1
L
osing their last five games by double-digits, the Beavers travel to Boulder where they are a surprising 3-5 since the Conference expanded.
But the last time OSU played at the CU Events Center, Colorado dismantled Wayne Tinkle's team in a 29-point blowout.
To avoid another embarrassing defeat, Tinkle's game plan could be focused on rebounding and forcing turnovers.
The Ducks caused 20 CU turnovers on Thursday and snagged 11 offensive rebounds, providing a blueprint for success.
Yet, the Beavs are 259th in the defensive KenPom rankings and force just 12.37 turnovers per game (233rd out of 350 Division I teams).
Colorado, on the other hand, probably views this matchup as a "get right" game. Jabari Walker struggled from the field two days ago, but could light up Oregon State's defense.
And with Tad Boyle expected to return to the bench, this matchup is CU's to lose.
Oregon at Utah
Jon M. Huntsman Center, Salt Lake City, UT
Saturday, February 5
5:30 pm PT, Fox Business/FS1
A
iming for their first road sweep of the Mountain schools since they joined the Pac-12, the Ducks face a Utah team with regained confidence.
Craig Smith's squad dominated Oregon State on Thursday night, scoring in the 80s for the first time since November 15th.
True freshman Lazar Stefanovic drained five threes, while David Jenkins Jr. put up 13 points on 50 percent shooting.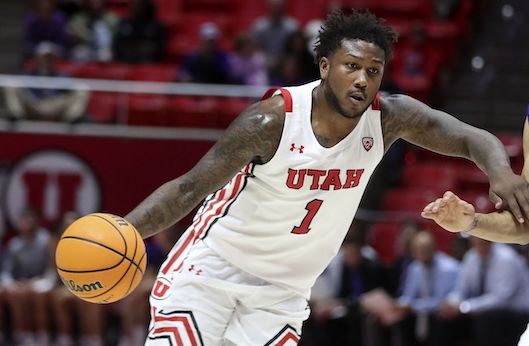 The Utes are a dangerous team in Salt Lake City, and it wouldn't be shocking if this game came down to the final few possessions.
Still, Oregon is one of the top shooting teams in the country and is 8-1 since losing to Baylor in mid-December.
Slowing down UO's offensive production is one thing, but handling their defensive scheme is a different ball game.
To secure the win, Utah's ball-handlers must navigate the Oregon pressure defense and limit turnovers. Otherwise, Altman's team could score in transition and go on deadly runs that are too much to overcome.
No. 3 UCLA at ASU
Desert Financial Arena, Tempe, AZ
Saturday, February 5
7:00 pm PT, ESPN2
T
he Bruins can't afford to lose to Arizona State.
Relegated to second-place in the Pac-12 standings, a defeat to Bobby Hurley's team could put UCLA two games back to Arizona.
Splitting road swings has always been the recipe for winning the Regular Season championship, and the opportunity is there for the Bruins to get the job done.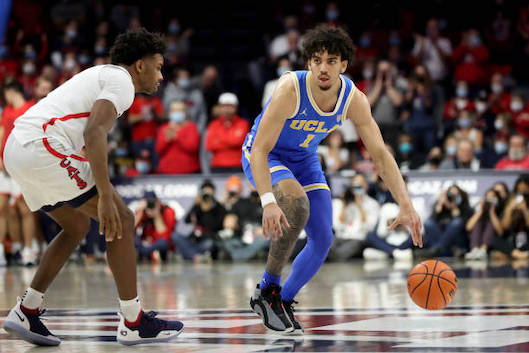 Arizona State is playing with increased confidence, but it doesn't have the offensive firepower to compete with UCLA. Hurley's team has scored 80 points or more just one time this year, and averages only 62.2 per game.
And up against Mick Cronin's defense, the Sun Devils might not reach 50.
Outmatched in nearly every major statistical category, Hurley might preach just one point: effort. Talent can be countered by superior energy, which could snowball into increased confidence late into the second half.
If this game remains within reach at halftime, the Sun Devils could find enough offensive mojo to pull off the upset.
Washington at Stanford
Maples Pavilion, Stanford, CA
Sunday, February 6
1:00 pm PT, ESPNU
I
n a pivotal test for both teams, Washington brings its three-game winning streak to Palo Alto.
The Huskies have swept the Bay Area teams just once since 2011 and are 2-5 in Maples Pavilion over the stretch.
Jerod Haase's squad went cold in the second half on Thursday, scoring just seven points between the 13th and seven-minute mark against Washington State. That can't happen against UW.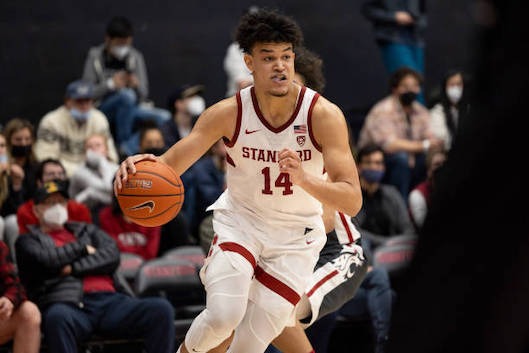 Mike Hopkins' zone allows difficult shots disguised as open looks, baiting opponents to take low-percentage opportunities that usually don't fall.
The system gives up too many rebounds, but it can frustrate even the top offenses when executed effectively.
To negate the system's strengths, Stanford must be disciplined in its shot selection.
Moving the ball along the perimeter with quick passing gets the UW players out of position, opening daylight in the paint for players that can finish around the rim.
If the Tree take care of the ball and win the points in the paint margin, they should be in position to secure the win.
February 5-6 Game Picks
---
—More from Dane Miller—

Latest posts by Dane Miller
(see all)