Posted on November 28, 2022


  By Dane Miller, SuperWest Sports
I
n a series dating back to 1953, Washington welcomes cross-town rival Seattle University to Hec Edmundson Pavilion.
The two programs played every season from 1969 to 1980, but then took a 29-year hiatus. Picking the rivalry back up in 2009, the teams are squaring off for the 14th straight season.
The Dawgs are 33-4 against the Redhawks, but face what might be one of their toughest squads in many years.
I preview the matchup here and my pick and that of Stephen Vilardo appear at the bottom.
Seattle at Washington
Monday, November 28
7:00 pm PT, Pac-12 Network
B
ringing a high-powered offense to Hec Ed, Seattle is capable of securing its first win in the series since 1978.
Guard Cameron Tyson is averaging 28.3 points per game on 51.4 percent from three, and the Redhawks are putting up 88.6 points per night.
With wins over UC San Diego, Portland, and Portland State the numbers aren't entirely skewed by low-quality opponents, either.
In other words, Seattle is a legitimate threat.
Similar to all high-scoring offenses in modern college basketball, the Redhawks share the ball willingly as part of their core game plan. They may not have much size on the interior, but the guard-heavy system puts up points.
And despite predominantly utilizing guards, Seattle is 41st in the nation in rebounds per game.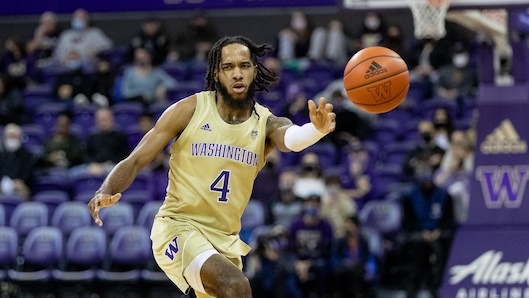 Controlling the glass will be pivotal to Washington continuing its 17-game win streak against the Redhawks, along with containing Tyson. Fortunately, the Huskies have superior height and strength in the paint, which should provide it an advantage.
Franck Kepnang and Braxton Meah will need to have productive nights on both sides of the court to counteract Seattle's strengths and exploit its weaknesses.
But, on offense, Washington's freshmen guards might be the deciding factor.
Keyon Menifield must break his cold streak and Koren Johnson needs to continue to take steps forward. The Huskies will be tough to beat if both are shooting the ball well.
However, if the young guards struggle while Kepnang and Meah fail to substantially impact the game, Seattle might just pull off the upset.
Our Senior Writers' Game Picks
---
—More from Dane Miller—

Latest posts by Dane Miller
(see all)