Posted on February 10, 2023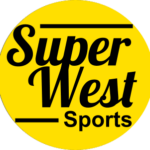 By SuperWest Sports Staff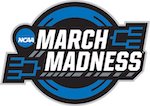 How many teams can the Conference expect to land in the 2023 NCAA Basketball Tournament?
Which coaches appear to be on the hot seat?
Our Dane Miller answered these questions and more in his recent appearance on the Pac-12 Today SiriusXM radio show with Adam Rittenberg and Sean O'Connell.
Here's a sampling of the highlights, and the full audio of his interview appears below.
Can you make a case for this conference to be more than a three-tournament-team league?
Miller: Oregon is going to have to do some work this weekend against the L.A. teams.
I think right now it's certainly three teams with USC, UCLA, and Arizona.

I think Utah might have an outside shot as well. I think Arizona State if they turn it on at the end of the season, might also get in. They've got to get Quad 1 wins to get into the conversation.
I think Oregon is pretty close.
Which coaches are really under pressure down the stretch and really need to secure their positions for the 2023-24 season?
Miller: I think it's certainly Mike Hopkins at Washington and Mark Fox at California.
With Cal and Mark Fox in Berkeley, I think it might be a done deal, it might be his last season in Berkeley because the recruiting hasn't been where it needed to be over the past few seasons.

You have a school like Cal, with world-class academics in the Bay Area, you should be able to recruit 5-star talent to that roster and he hasn't really been able to do it.
Otherwise, out in Seattle, it's Mike Hopkins.
You know that zone defense, I actually like the way that it's set up, though it does give up a lot of rebounds, particularly offensive rebounds.
I'm a believer in the system, but I don't think he's recruited well enough over the past few years to warrant staying in Seattle much longer.
It might not be this season, but I don't think he's going to get an extension and I think it would be smart for them to go in a different direction."
Listen to the full interview: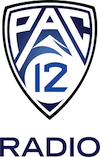 Dane Miller on Pac-12 Radio with Geoff Schwartz & Sean O'Connell
---
—More from Staff—