Thank you for your note from last night and related documents, which we are currently reviewing and will discuss with our members over the next couple of days. We are eager to hear more about your concerns and very happy to discuss. I will come back to you in the coming days following discussion with our members and student-athlete leaders to schedule a call for this week to discuss the matters that you have raised.
As I am sure you are aware, we have many channels in place to hear directly from our student-athletes on a regular basis, including both student-athletes who are elected and a part of our governance structure as well as more broadly student-athletes across our campuses. Our student-athletes have been a part of our governance structure since 2015 and have direct input into Conference decisions.
I am proud to say that it is a result of this direct communication with our student-athletes that we as a Conference and across our campuses have been able to make so much progress over the past years on behalf of student-athletes. This has particularly been the case over the past months as we have worked to protect the health and safety of our student-athletes during the current COVID19 crisis (including with discussions with student-athlete parents, among others), as well as with respect to the development of our social justice and anti-racism plan. We also engaged with and take on feedback from our Football Student-Athlete Working Group, created in May, on these important topics.
Specific to health and safety, the health and well-being of student-athletes is our No. 1 priority, and for this reason we have made clear on July 10 that that any student-athlete who chooses not to return to competition for health or safety reasons will have their scholarship protected and will remain in good standing with their team. We support any student-athlete who chooses to opt out for health and safety reasons. Additionally, as you raise it in your letter, I wanted to make sure that you understood that none of our universities have asked any of our student-athletes to sign waivers related to COVID-19. Prior to our discussion to be scheduled
---
Read Full Story on saymedia-content.com →
---
---
—More from News Feed—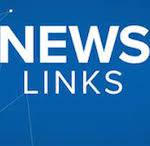 Latest posts by News Feed
(see all)