In this series of updates on the history of SuperWEst men's hoops program, we provide a brief coaching summary, list of the current coaches, along with postseason results, conference titles, award winners, and all-time coaching records.
T
he Golden Bears first played basketball intercollegiately in 1907 and began full conference play in 1915.

The 1920s was the dominant decade for Cal basketball, as the Bears won six conference titles.
Cal was retroactively recognized as the pre-NCAA Tournament national champion for the 1926–27 season by the Premo-Porretta Power Poll.
Nibs Price coached the Bears from 1924 to 1954, and was the dominant force in Cal athletics for 30 years, coaching football for fives seasons and taking the Bears to the Rose bowl in addition to coaching basketball.
Price won seven conference titles and led Cal to the NCAA Tournament in 1946, guiding his team to the Final Four, and finished with an overall record of 453-294.
Pete Newell was hired at the end of Price's tenure in 1954, leading the Bears to four consecutive conference titles and four NCAA Tournaments, including two straight title appearances, winning it all in 1959.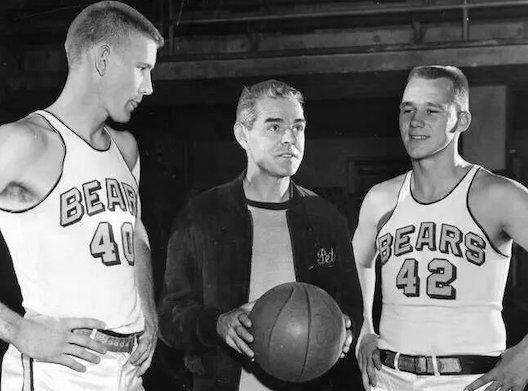 Newell won three National Coach of the Year awards in 1960, including the Henry Iba, the NABC, and UPI honors. He retired that year, becoming Cal's Athletic Director, and serving in that role until 1968.
After a string of unremarkable hires and the scandalous Todd Bozeman era, Ben Braun was hired in 1996, leading the Bears to the Sweet 16 in his first season, while setting a school record for wins by a debut coach.
He was named Pac-10 Coach of the Year, becoming the first Cal coach to win that honor, and would take the Bears to the Big Dance four more times.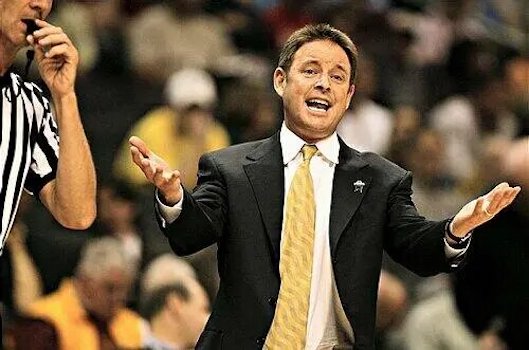 During his tenure, the second-longest behind Price, Braun directed Cal to more postseason appearances and postseason wins than any other men's basketball coach in school history.
Mike Montgomery took the reins after Braun in 2008, coming to Berkeley after coaching cross-Bay rival Stanford and serving a stint in the NBA and as an assistant to the Athletic Director at Stanford.
In his first season, the Bears went 22-10 and earned an NCAA Tournament bid. In 2010, Cal defeated the Cardinal to clinch an outright Conference title, the Bears' first since 1960.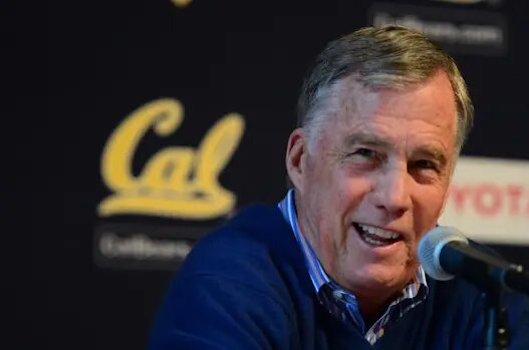 Montgomery directed the Bears to three more NCAA Tournaments before retiring in 2014 with a record of 130-73.
Mark Fox was hired away from Georgia in 2019, signing a five-year contract worth $8.2 million. He guided Cal to a 14-18 record in his first season, followed by 9-20, 12-20, and 3-29 in the subsequent three seasons.
Fox was fired on March 9, 2023, after compiling a four-year record of 38-87.
On March 29, 2023, California hired Stanford Alum Mark Madsen away from Utah Valley, where he posted a four-year record of 70-51.
In his final season with the Wolverines, UVU went to the NIT Final Four, and Madsen was named WAC Coach of the Year after leading the school to an all-time record 28 wins.
University of California, Berkeley (Berkeley, CA)
Walter A. Hass, Jr. Pavilion
Current Coaching Staff
Current Head Coach:
Mark Madsen
(2023-present)
Assistant Head Coach:
Adam Mazarei
(2023-present)
Assistant:
Amorrow Morgan
(2023-present)
Assistant:
Matt Scherbenske
(2023-present)
Director of Operations and Player Development:
David Ford
(2019-present)
Director of Scouting and Video Operations:
Austin Chambers
(2021-present)
Postseason Results
National Championships:
1
(1959)
Final Four Appearances:
3
(1946, 1959, 1960)
Sweet Sixteen Appearances:
6
(1959, 1957, 1958, 1960, 1993, 1997)
NCAA Tournament Appearances:
19
(1946, 1957, 1958, 1959, 1960, 1990, 1993, 1994, 1996, 1997, 2001, 2002, 2003, 2006, 2009, 2010, 2012, 2013, 2016)
NCAA Tournament Overall Record:
20-19
NIT Championships:
1
(1999)
NIT Appearances:
9
(1986, 1987, 1989, 1999, 2000, 2008, 2011, 2014, 2017)
NIT Overall Record:
14-8
Premo-Porretta National Championships:
1
(1927)
Helms Foundation National Championships:
1
(1959)
Conference Titles (PCC / Pac-12)
Pac-12 Regula- Season Championships:
15
(1916, 1921, 1924, 1925, 1926, 1927, 1929, 1932, 1944, 1946, 1957, 1958, 1959, 1960, 2010)
Pac-12 Tournament Championships:
0
Award Winners
Naismith Player of the Year:
0
John R. Wooden Award:
0
Oscar Robertson Trophy:
0
AP All-Americans:
7
(Leon Powe, 2006; Ed Gray, 1997; Sharif Abdur-Rahim, 1996; Jason Kidd, 1994; Lamond Murray, 1994; Darral Imhoff, 1960; Larry Friend, 1957)
Pac-12 Player of the Year:
7
(Allen Crabbe, 2013; Jorge Gutierrez, 2012; Jerome Randle, 2010; Sean Lampley, 2001; Ed Gray, 1997; Shareef Abdur-Rahim, 1996; Jason Kidd, 1994)
California Head Coach Records
Coach
Tenure
Record
Conf
Titles
NCAA
Trips
NCAA
Titles
Mark Madsen
2023-Present
0-0
0
0
0
Mark Fox
2019-2023
38-87
0
0
0
Wyking Jones
2017-2019
16-47
0
0
0
Cuonzo Martin
2014-2017
62-39
0
1
0
Mike Montgomery
2008-2014
130-73
1
4
0
Ben Braun
1996-2008
219-154
0
5
0
Todd Bozeman**
1993-1996
35-62
0
1
0
Lou Campanelli
1985-1993
123-108
0
2
0
Dick Kuchen
1978-1985
80-112
0
0
0
Dick Edwards
1972-1978
73-85
0
0
0
Jim Padgett
1968-1972
52-53
0
0
0
Rene Herrerias
1960-1968
92-100
0
0
0
Pete Newell
1954-1960
119-44
4
4
1
Nibs Price
1924-1954
453-294
7
1
0
E.H. Wright
1920-1924
60-20
2
-
-
William Hollender
1918-1920
14-8
0
-
-
Walter Christie
1917-1918
8-2
0
-
-
Ben Cherrington
1916-1917
15-1
0
-
-
Patrick Kilduff
1915-1916
11-5
1
-
-
---
—More from Staff—