Sports Illustrated: Some Dash CFP housekeeping rules: Nobody is up for playoff consideration until they have played a game—a game against an FBS opponent. For now, that eliminates the preseason playoff quartet of Clemson, Alabama, Oklahoma and Georgia (haven't played yet), and it eliminates blowout Week One winner Marshall (which beat FCS Eastern Kentucky).
So here's the way it stands after a weekend of games that were bereft of competitiveness and drama:
Rose Bowl: Top seed BYU (8) vs. fourth seed SMU (9).
---
—More from News Feed—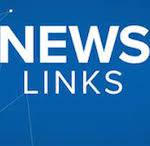 Latest posts by News Feed
(see all)