The Big 12 has reached a decision regarding its 2020 football schedule.
According to multiple reports, the conference decided Monday after a Board of Directors meeting that it will move forward with a 10-game football season that includes nine conference games and one non-conference game.
The Big 12 is the third power conference to select a 10-game schedule amid the coronavirus pandemic, joining the SEC and Pac-12.
Those leagues are playing only conference games while the Big 12 — with just 10 members — needed to include a non-league game to fill out a 10-game schedule for each of its members. The non-conference game must be a home game for each Big 12 school, according to the Athletic, which first reported the news.
---
Read Full Story on Yahoo Sports →
---
---
—More from News Feed—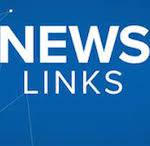 Latest posts by News Feed
(see all)