Yahoo Sports: The 2020 college football season is teetering on the brink, and throughout the sport the question isn't so much if it will be canceled as opposed to who will do the canceling.
The prime contenders: the Big Ten and the Pac-12.
As of now the season is officially still on, at least mostly.
The Mid-American Conference pulled the plug on its season Saturday morning, affecting 12 schools. The University of Connecticut, an independent, had already done so individually on Wednesday.
---
—More from News Feed—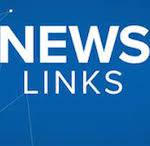 Latest posts by News Feed
(see all)