CBS Sports: A cancellation of the 2020 college football season this fall is unavoidable after the MAC canceled its season earlier in the day, two prominent Power Five athletic directors told CBS Sports on Saturday. Both reacted to the MAC becoming the first FBS conference to cancel its fall season while also referencing a lack of progress fighting the coronavirus, according to their medical professionals.
"It's not fair what we're doing to our coaches and student-athletes," one long-time Power Five AD said. "The sooner we can come to a finality, the better."
"I think it's inevitable [the season will not be played in the fall]," said another veteran Power Five AD.
Neither AD wished to be identified due to the sensitivity of the situation.
---
—More from News Feed—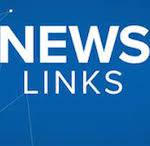 Latest posts by News Feed
(see all)