Posted on November 19, 2023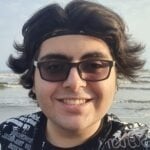 By Aidin Ebrahimi, SuperWest Sports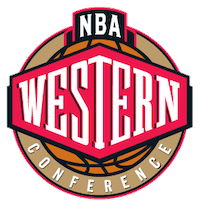 Another wild week of NBA basketball is in the books.
The Mavericks, Timberwolves, and Thunder are seriously challenging the Nuggets in the battle for the first seed, while the Warriors have gone through a five-game losing streak early on for the second year in a row.
So as always, here is my update on the status of NBA Western Conference teams as well as a look at the previous week's best team and MVP.
Groundhog Day
The Sacramento Kings (7-4, 3-0)
T
wo teams from California have started the 2023-24 season pretty much the same way they started the previous campaign. We'll start with the Kings.
Sacramento started last season 0-4 and then 2-4 as many fans were convinced that trading for Domantas Sabonis was a massive mistake, especially considering that they gave up future superstar Tyrese Haliburton to do it.
But then they proceeded to go on a massive run which culminated in them making the playoffs for the first time since 2006, where they lost in a very exciting seven-game series to the Warriors.
And in a weird coincidence, they have started this season off in exactly the same way.
After a 2-4 start which saw them lose three games in a row without De'Aaron Fox, many began wondering whether the Kings were one-year wonders who had tricked the entire NBA.
But now they have completely turned things around with a five-game winning streak which included three wins last week.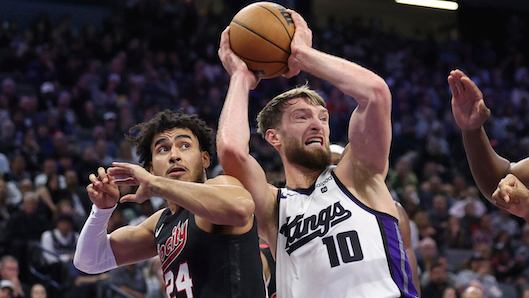 These wins have catapulted them to first place in the Pacific division, ahead of their three Californian rivals and the Suns.
These four teams are all trying to win a ring and there are at least two future Hall of Famers on each team, so the Kings' organic rise has been nothing but impressive. Fox was incredible last week but we will talk about him later.
Alongside Fox, Domantas Sabonis averaged 26.3 points, eight assists, and 13 rebounds while shooting 71.4% from the field and 66.7% from three last week.
These numbers are so absurd that they could make Nikola Jokic blush.
Coming out of Maryland in the 2018 NBA draft, Kevin Huerter was compared to Klay Thompson and people didn't buy the comparison back then.
Most fans would take Huerter over Thompson right now in a heartbeat, as he averaged 19 points while shooting 54.2% from deep last week.
Huerter and Sabonis finished the week with the fourth and fifth-highest True Shooting percentage among all players last week respectively, which just shows how efficient this team can be when everything is clicking.
The Golden State Warriors (6-7, 0-4)
O
n the other hand, we have the Warriors. They have gone through a five-game losing streak, similar to the one that they went through last season.

That streak last year really broke their backs, as they were in a constant battle to stay above .500 from that point until late March.
That streak last year was mainly excused due to the distrust caused by Draymond Green punching Jordan Poole and a championship hangover, but what are the excuses now?
Stephen Curry has been out for the last two games due to a knee injury but I wouldn't be shocked if his back was hurting too, considering how long he has been carrying this team.

Andrew Wiggins has been shockingly bad ever since his return from his absence last season, while Klay Thompson has arguably been the worst player in basketball this season, a massive fall from grace for the former star.
Thompson had the lowest true shooting percentage among players who took 32+ shots last week, at a dreadful 38%.
On the bright side, Brandin Podziemski and Jonathan Kuminga look good, so this could hopefully be the start of a youth movement for the Warriors.
My Correct Prediction
The Los Angeles Clippers (4-7, 1-2)
L
adies and gentlemen, the L.A. Clippers finally won a basketball game with Kawhi Leonard, Paul George, James Harden, and Russell Westbrook. Crazy, I know.
I was also right that benching Westbrook or Harden would help the team out, as I said in my last update.
It was Westbrook who requested to be benched just like last season with the Lakers, and almost instantly everything began to click for this team in their win against Houston.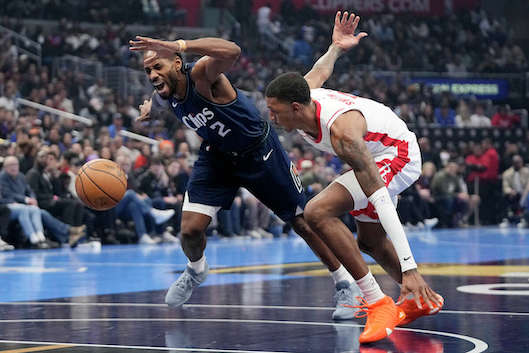 Kawhi Leonard had an MVP-level performance by dropping 26 points, grabbing eight rebounds, and getting five steals while shooting 50% from the field and from three.
Paul George missed some shots but he was still on point from deep (4-10) which caused him to finish with 23 points and eight rebounds.
Harden joined in on the fun too, dropping 24 points on 8-11 shooting and adding nine rebounds and seven assists to his stat line. If they play like this every game, they'll be a force to be reckoned with.
Chasing History
Nikola Jokic
I
he Nuggets slowed down just a little bit last week, going 1-2, but they are still first in the West.
You know what they say, "You come at the king, you best not miss" and Jokic is ready to show the Mavericks, the Timberwolves, and the Thunder that he still reigns supreme.
Year after year we tell ourselves that it's impossible to see Jokic improve his numbers from the previous season, but year after year we watch in disbelief as he keeps on improving.
This has also been the case this year, as he is currently on pace to have his best season yet.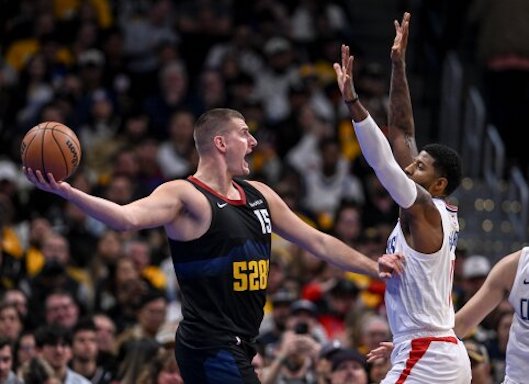 He is currently averaging career-highs in points per game (29.7), rebounds per game (14.1), PER (34), Win Shares per 48 (0.33), Offensive and Total Box Plus/Minus (10.6 and 14.8 respectively), and Plus/Minus Net Per 100 Possessions (+25.1).
If he keeps these numbers up, he'll become the first player since 1982 to average 29+ points and 14+ rebounds per game.
Did I mention that he is also averaging 9.2 assists while shooting 57.3% from the field? This man is truly ridiculous.
Best Team of the Previous Week
The Oklahoma City Thunder (8-4, 3-0)
A
fter their 3-1 record turned into 3-3, OKC fans were slightly concerned.
However, they bounced back in a major way, going 5-1 (including 3-0 last week), and are now in the race for the top seed in the Western Conference.

Shai Gilgeous-Alexander has obviously been excellent, as he averaged 29 points in just 31.4 minutes per game last week, but Josh Giddey has also found his form again.
The Aussie youngster started the season off looking rusty but he has bounced back, averaging 18.5 points on 15-25 shooting in his last two games.
Jalen Williams is also continuing to build upon his excellent rookie campaign by dropping 31 points on Kevin Durant and the Suns in an upset win.
And they still have Chet Holmgren, Lu Dort, Cason Wallace, and even Isaiah Joe, who has been a solid contributor this season, which was showcased by him dropping seven three-pointers on the Warriors for 23 points.
MVP of the Previous Week
De'Aaron Fox (Sacramento Kings)
N
ow we finally get to talk about De'Aaron Fox. He is still motivated after a crushing game seven performance in the 2023 NBA playoffs, as he shot 5-19 in the most important game of his life.

So now, he has been taking out all of his anger on anyone who dares stand in his way. Last week was no different, as Donovan Mitchell, LeBron James, Anthony Davis, and Victor Wembanyama were no match for his dominance.
He dropped 28 points against the Cavaliers and Lakers before scoring 43 points against the Spurs, just one point shy of his career-high.
He is now flying high and has been inserted into the MVP conversation, but he will face heavy competition from Jokic, SGA, Luka Doncic, Anthony Edwards, and reigning MVP Joel Embiid if he wants to add the Michael Jordan Trophy to his resume.
---
—More from Aidin Ebrahimi—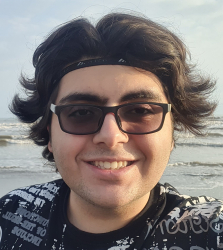 Latest posts by Aidin Ebrahimi
(see all)