Posted on February 8, 2023

  By Aidin Ebrahimi, SuperWest Sports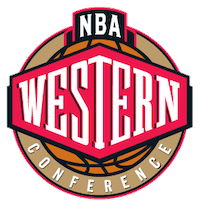 This wild NBA season keeps getting wilder!
One of the biggest and most controversial NBA stars, Kyrie Irving, is headed to the Western Conference for the first time in his career, and fans have been sent into a frenzy.
So as always, here is my preview of this upcoming week's NBA action, as well as a look at the previous week's best team and MVP.
The Big Trade: What Does It Mean For Kyrie And The Mavs?
The Dallas Mavericks (29-26, 2-1)
K
yrie Irving is headed to Dallas, and to be fair to the Mavs, they did way better than what I expected them to do.
Previously, I said that they would probably make a move for someone like Terry Rozier or OG Anunoby, but they did way better and got Kyrie.
But this move still doesn't fix the Mavs' biggest problem, namely, depth. It's not all bad, though.
If Jason Kidd can rotate the lineup in a smart way, he can make sure that either one of Luka or Kyrie is on the court at all times, which can help the Mavs down the stretch.
Kyrie has proven that he can play with another star, as he has put up efficient numbers while playing with Durant and LeBron.
With Durant, Kyrie was shooting 49% from the field and 41% from three, and he shot 47% from the field and 39% from three with LeBron.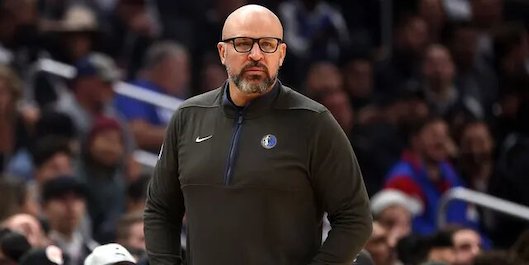 However, Kyrie's assists numbers went down while playing with both stars, which is very surprising.
One would expect Kyrie to pass the ball more when playing with superstars, but, Kyrie is definitely not a normal NBA player.
Kyrie averaged six assists in Cleveland and Brooklyn without LeBron and KD, but he averaged five with LeBron and KD.
The Mavs rank dead last in assists this season, so unless Kyrie can drastically change his play style (similar to what his former teammate James Harden did in Brooklyn and Philadelphia), their ranking won't get any better.
Hardcore Mavs fans will miss Dorian Finney-Smith, but he was straight-up bad this season, which is uncharacteristic for him.
For three years straight, the Mavs got significantly better when he was on the court, but that changed this season. I feel like the Mavs made a nice gamble with this move, even if Kyrie does walk in free agency.
About Kyrie Irving
T
he most controversial star in recent NBA history, Kyrie Irving now finds himself on his fourth team in seven seasons.
After continuously teasing fans with a reunion with LeBron in 2019, he shocked the NBA world by joining Brooklyn with Kevin Durant.
In Brooklyn, he got injured at the worst possible time in his first season, which opened the door for Milwaukee's title run. In his second season, he created massive controversy by refusing to get vaccinated and missed 53 games.
In the games that he did play in, he antagonized James Harden, which led to his departure from Brooklyn. And this year, his antisemitic comments led to him being suspended for a few games.
He once again teased fans with a reunion with LeBron, but this time, he couldn't control his destination, as he was traded to Dallas.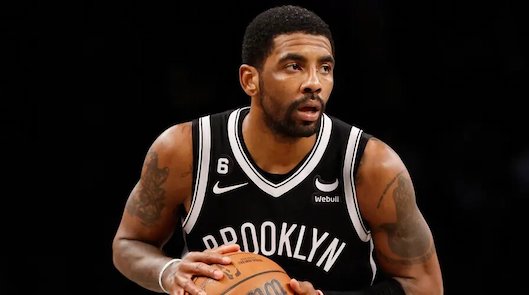 Dallas is a huge market, just like Brooklyn, so Kyrie should watch his mouth if he doesn't want to get into trouble again. Unlike KD and LeBron, Luka Doncic is a quiet player who only cares about winning basketball games.
He's very similar to the Celtics players Kyrie was leading a few years ago (Jayson Tatum, Al Horford, Jaylen Brown, Gordon Hayward), and we all know what happened in Boston.
Dallas' fanbase will not forgive Kyrie if he hinders the development of Doncic, similar to how Boston's fanbase never forgave him.
In my opinion, Kyrie has always wanted to be his own guy, on his own team, in a relatively small market. He looked like he was having the most fun of his career when he was playing in Cleveland before LeBron's arrival.
I expect Kyrie to walk out on the Mavs after this season; hopefully, it all ends well for all parties involved.
Lost Season?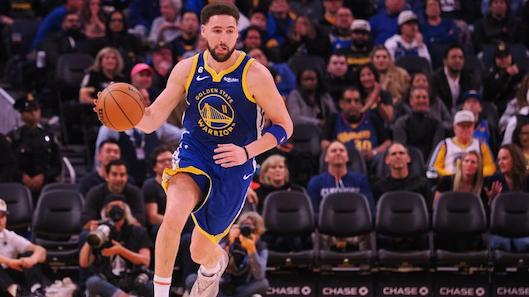 The Golden State Warriors (28-26, 2-2)
A
ccording to Shams Charania of The Athletic, Stephen Curry is expected to miss multiple weeks with a left leg injury.
This injury is very unfortunate, as it happened just seven games after Curry's return from his previous injury.
Curry was getting into his groove before the injury struck against Dallas, as he was putting up 33 points per game with 6 rebounds and 7 assists while shooting 54% from the field and an absurd 50% from three in the five games.
The Warriors beat the Thunder in their first game without Steph following a monster performance from Klay Thompson.
Thompson went 12-16 from three to score 42 points with no free throws, but you can't help but think that this season might no longer be salvageable.
Injuries have completely destroyed the Warriors this year.
Andrew Wiggins has missed 20 games, Steph Curry has missed 16 games (and counting), Klay Thompson has missed 12 games and Draymond Green has missed six games so far this season.
They have proven that they can hold their own without their superstar point guard and can go on a big run to end the year, as they're still seventh in the West and can definitely make a push toward the Playoffs.
But still, they could have done way more this season. A lot of things went wrong, through no fault of their own.
A Big Boost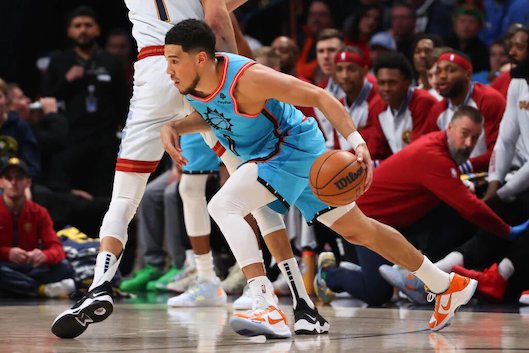 The Phoenix Suns (29-26, 2-1)
A
ccording to Suns head coach Monty Williams, Devin Booker is expected to return Tuesday against the Brooklyn Nets.
Booker has missed 21 games in a row (or more like 25, as he barely played against Denver on Christmas). In these 25 games, Phoenix went 10-14, which is honestly better than what I expected them to do without Booker.
But they desperately need Booker's scoring punch.
Since December 19, the Suns rank dead last in points and field goal percentage. But with Booker, the Suns were a Top 6 team scoring-wise and were average (15th) in field goal percentage.
Their best scorers without Devin have been DeAndre Ayton and Mikal Bridges, who are both averaging 19 points per game in this stretch. If Booker manages to stay healthy, the Suns can be scary.
They're only two games away from the Third Seed, and this team has proven time and time again that they can harvest regular-season wins like no other when everyone is healthy.
Best Team of the Previous Week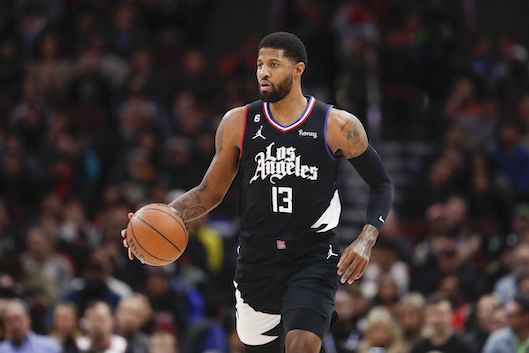 The Los Angeles Clippers (31-26, 3-1)
A
fter a nightmare stretch in January that saw the Clippers fall below .500 and saw many fans calling for the sacking of head coach Tyronn Lue, LA managed to steer the ship and are now looking solid with a nice record.
They're currently 4th in the loaded Western Conference.
The biggest catalyst of their turnaround is probably the absence of John Wall. He has missed 13 games in a row, and the Clippers have gone 9-4 in those games.
Wall's advanced stats have been putrid this year, a far cry from his All-Star days in Washington.
Wall is averaging -1.2 Box Plus/Minus, 0.3 Win Shares per 48, -0.4 Offensive Win Shares, and a -7.5 Plus/Minus Per 100 Possessions. To make it even worse, his usage rate is practically the same as his days in Washington.
It's clear that Wall is no longer the player he once was, and the Clippers should seriously consider cutting him if they want to continue this wave of momentum.
According to Marc Stein, LA is looking at D'Angelo Russell and Christian Wood as trade targets, and if they can part ways with someone like Reggie Jackson, their team could get even scarier.
MVP of the Previous Week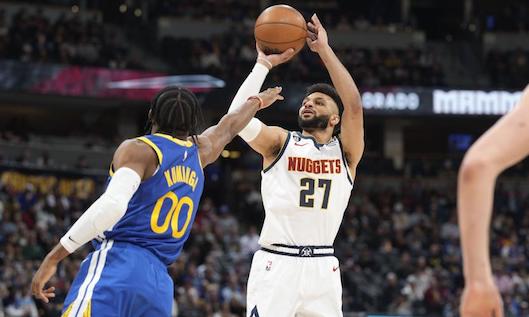 Jamal Murray (Denver Nuggets)
A
fter a relatively slow start to the season, Jamal Murray is now back to where he used to be before his ACL injury.
Murray was sensational last week, as he put up 35 points and seven assists a night while also shooting 54% from the floor and 49% from the three-point line.
He also won all three of the games he played in this week, but he missed Denver's loss at Minnesota.
Murray is expected to return for their rematch on Tuesday, when the Nuggets return home before going on a three-game road trip before the All-Star break.
He is currently posting the highest Plus/Minus Per 100 Possessions of his career (+8.5), which just shows how much dedication he put in to return from such a devastating injury.
So, bad news for Denver haters, it seems like their core will be just fine. And they will just keep getting better.
---
—More from Aidin Ebrahimi—
Latest posts by Aidin Ebrahimi
(see all)