Posted on November 29, 2022

  By Aidin Ebrahimi, SuperWest Sports
W
e're in the midst of one of the greatest NBA seasons of all time.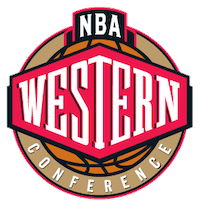 The league is as talented as ever, and parity is at an all-time high.
So much has happened since the start of November: Some teams have shaken off bad starts, like the Clippers and Warriors, while some teams like the Spurs and the Mavericks have struggled since their good starts to the season.
So as always, here is my preview of this upcoming week's NBA action, as well as a look at the previous week's best team and MVP.
Two Brutal Losing Streaks
The Dallas Mavericks (9-10, 0-3)
L
uka Doncic desperately needs some help.
The once-in-a-generation superstar put up incredible numbers last week (31 points, 10 assists, and seven rebounds a night), but once again his supporting cast let him down.
The Mavs only have three other players who are averaging more than 10 points this year: Christian Wood, Spencer Dinwiddie, and Tim Hardaway Jr. Wood and Dinwiddie have been solid, but Hardaway is playing like one of the worst players in the league at the moment.
Dallas rewarded Hardaway with a $75 million contract in the offseason, and in response, Hardaway is shooting 29% from three and 31% from the field.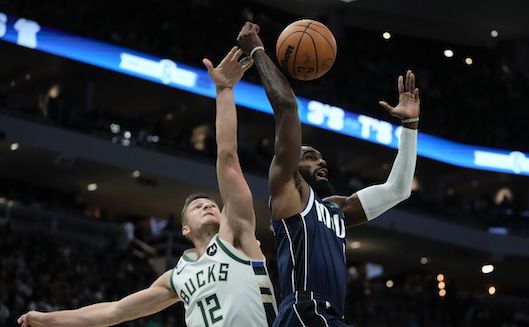 Thirty-one percent.
And yet somehow, Reggie Bullock is shooting even worse. And to make matters even worse, they go after yet another inefficient player in Kemba Walker.
They are also one of the worst free-throw-shooting teams in the NBA, and they are the worst rebounding team in the league.
Maybe trading Kristaps Porzingis wasn't such a good move after all, as the Latvian Unicorn is putting up All-Star-level numbers in Washington.
The Utah Jazz (12-10, 0-3)
M
aybe I was wrong about Mike Conley. Despite his bad shooting numbers, he anchored the Jazz's offense.
Detroit's head coach Dwane Casey described Conley as a "Quarterback who can still play," and it was a pretty spot-on description of Conley's role in this Jazz team.
His assist-to-turnover ratio has been elite this season, and he was averaging a career-high in assists. That is until he got hurt in a game against Portland. Utah won that game, and their record stood at 12-6.
Then it was announced that the former All-Star will be missing two weeks of action, so Collin Sexton was named the starting point guard until Conley's return.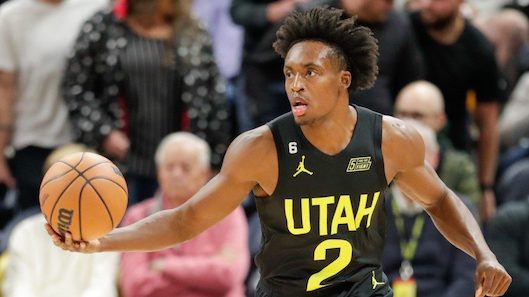 Apart from some three-point shooting struggles, Sexton has been fine since getting the starting job, so he's not to blame for the Jazz's four-game losing streak.
I think the real catalyst is that teams are starting to figure them out.
They no longer treat a game against the Jazz as "just another game against a lottery team," they treat them as a playoff team, and that's why they're struggling.
In 2018, the Jazz caught everyone by surprise, and when teams started to treat them like real contenders, they continued to impress, because they were incredibly deep and talented.
This team just isn't as talented as their 2018 counterpart, plain and simple.
The Return of the King
T
he King of the NBA is back. After two weeks, LeBron James made his return to the Lakers' lineup and delivered.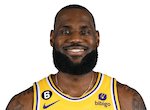 His first game against the Spurs was good, but his second game was incredible: 39 Points and 11 rebounds with incredible efficiency in a close win.
With this performance, LeBron became the oldest player to record at least 35 points and 10 rebounds with seven three-pointers.
He is just 1016 points away from Kareem Abdul-Jabbar's points tally.
LeBron continues to add to his legacy before father time catches up with him, as he'll turn 38 in December.
Let's just appreciate this man's greatness before he's gone.
Great Player, Terrible Situation
Shai Gilgeous-Alexander
S
GA is playing like a superstar right now. The 24-year-old Canadian is putting up numbers that'll make prime Tracy McGrady blush.
Compared to the rest of the league, Shai currently ranks third in PPG, seventh in PER, third in Win Shares and he's also sixth in Steals.
But despite all of this, the Thunder are 8-12.
Yes, we know they're tanking, but 8-12 is a little too good if you want to have a chance at Victor Wembanyama or Scoot Henderson.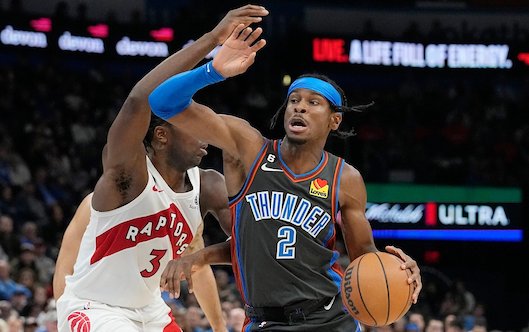 Right now, six teams across the NBA are doing worse than the Thunder. If the Thunder end the season like this, they'll get a player like Josh Giddey.
Giddey is a cool player, but he won't win you a championship.
The Thunder need to rethink their strategy if they don't want to be stuck in "No Man's Land."
And with all of the draft picks that they currently have, they might just make some big moves down the road.
Should They Be Worried?
The Minnesota Timberwolves (10-10, 1-2)
O
n July 6th, 2022, The Timberwolves traded their unprotected draft picks in 2023, '25, and '27, plus a top-five protected pick in 2029, and a pick swap in '26 for Rudy Gobert.
And they're 10-10.
One year ago today, they were also 10-10. So did the Wolves trade their entire future for nothing?
They faced the Warriors on November 27th, and they got blown out and out-rebounded.
Austin Rivers said it best: "If we're going to play big, we've got to be big. Their big man was Draymond (Green) today."
Karl-Anthony Towns is trying to be more of a facilitator this season, but he just keeps getting into foul trouble. KAT has fouled out of three games so far this season, and he has only had 7 games where he recorded less than 4 fouls.
They really need to turn things around, or they'll look like complete fools for that Gobert trade.
Best Team of the Previous Week
The Golden State Warriors (11-10, 3-0)
I
he Warriors are finally over .500, and they're starting to look scary.
Steph Curry is dominating at a historic level, Andrew Wiggins is a human highlight reel who puts up incredibly efficient numbers, as he's averaging career highs in FG%, 3PT%, PER, Assists, and Steals.
Klay Thompson and Jordan Poole have shaken off their slow starts too.
Their fans have turned Chase Center into a fortress, as Golden State is 9-1 at home.
The Warriors have been great since their team meeting last week, and according to Wiggins, it was a significant turning point for the team.
MVP of the Previous Week
Nikola Jokic (Denver Nuggets)
I
ith the returns of Jamal Murray and Michael Porter Jr, Nikola Jokic doesn't have to carry the Nuggets anymore, as his shot attempts have fallen off since last season.
This season, Jokic has focused on upping his already great assist numbers, and shooting with even more efficiency.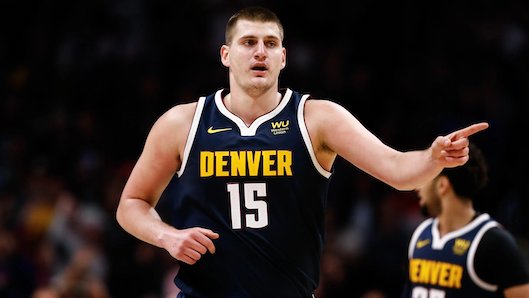 Jokic shot 68% from the floor last week. That number is so absurd, that if you take it out of context, you'd think that Jokic is a Rudy Gobert-type player who only takes shots around the rim.
Along with that historic shooting percentage, Jokic put up 30 points a night with 11 rebounds and 8 assists.
Despite him not shooting as much as last season, Jokic is putting up record-breaking efficiency metrics once again, which include a ridiculous +28.5 Plus/Minus per 100 Possessions.
---
—More from Aidin Ebrahimi—
Latest posts by Aidin Ebrahimi
(see all)