Posted on March 27, 2023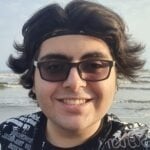 By Aidin Ebrahimi, SuperWest Sports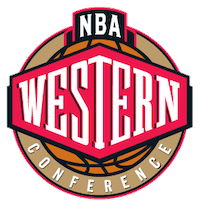 Despite only having a few games left to play, there is still so much that could be changed by the end of the season.
For example, the 10th-seeded Jazz are just three games behind the 4th-seeded Suns. All it takes is for one team to go on a big run.
So as always, here is my preview of this upcoming week's NBA action, as well as a look at the previous week's best team and MVP.
Feel Good Story
Kris Dunn
T
he Jazz have found an unexpected contributor in their push for the Playoffs, and his name is Kris Dunn.
Most NBA fans know Dunn as the guard out of Providence who was the 5th overall pick in the 2016 draft, above players such as Jamal Murray and Domantas Sabonis.
He was expected to be the final piece for a team that already had Karl-Anthony Towns, Andrew Wiggins, and Zach LaVine.
What NBA fans don't know, however, is Dunn's incredibly rough childhood. His mother kept Dunn and his brother away from their father and tried to support them on her own.
That backfired as she had multiple stints in jail, for offenses ranging from credit-card fraud to driving while intoxicated.
She'd usually get out after a few days, but one time, she was held for five months, and the brothers, John, 13, and Kris, 9, were on their own.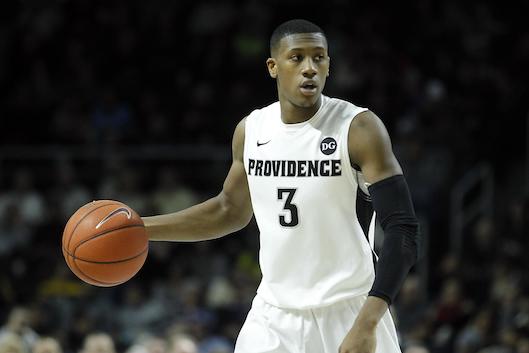 There were times when the Dunn brothers had to eat cornflakes with water because they couldn't afford milk, and didn't have the money to keep the lights on.
Their side hustle was challenging the local kids who were older than them to basketball games, despite not having the money to back up the bets.
The Dunns would usually win due to Kris' basketball talents. They also used to fight teenage drug dealers and took their money.
Kris described this period of his life as "literally hell" before it finally ended when their father gained custody of them and raised them with his family in Connecticut.
His father, who used to play linebacker in College, convinced Kris to play cornerback, which he excelled at. Dunn's success at the secondary is one of the main reasons why he has such a knack for getting steals in the NBA.
He'd then switch to basketball, where his father helped him massively.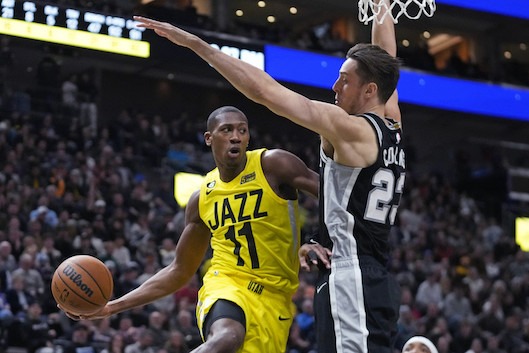 Fast forward to 2017, and Dunn struggled in his first (and only) season in Minny and was shipped to Chicago along with LaVine and future teammate Lauri Markkanen in the deal that brought Jimmy Butler to the Timberwolves.
In Chicago, Dunn had some good seasons, and was great on the defensive end, narrowly missing out on All-Defensive team honors in his final season in Chicago.
But the Bulls had already moved on to Coby White (who himself is feeling unwanted in Chicago right now), which allowed Dunn to sign with the Hawks.
Dunn got hurt and missed 63 games, before bouncing around the league and even playing for two G-League teams.
But now, he's back and better than ever with the Jazz, and even signed a multi-year deal with the team. Stories like these prove that you should never give up on your dreams, and as Dunn's father always told him, "keep fighting."
Life Without the Sniper
The Phoenix Suns (Overall: 38-33, Last Week: 1-1)
T
his is what happens when you take the risk of going "all-in." As I said before, when one of the stars gets hurt, this team is in big trouble due to the fact that they have no bench.
In the six games that the Suns have played without Kevin Durant, they have gone 2-4, including some big losses against fellow contenders in the Bucks, Kings, and Durant's former team the Warriors.
And Devin Booker and Chris Paul have played in all six games. Devin Booker's scoring stats during this stretch look great, he's averaging 33 points with incredible efficiency, but two key stats show why Phoenix is struggling right now.
Booker is averaging 3.5 turnovers and 4.2 fouls a night. The former gives up easy points to the opposition, and the latter makes it harder for the team to play Booker, who is their closer, in crunch time.
Against the Kings and Bucks, Booker put up nice stats but had nine TOs+Fouls in both games, which is a pretty easy way to lose those games against such talented teams.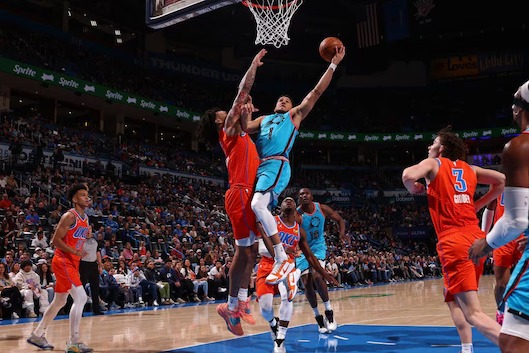 Apart from Booker and new addition Terrence Ross, the team is struggling to shoot from beyond the arch.
Chris Paul, Josh Okogie, Torrey Craig, and Ish Wainright are combining for 16.1 three-point attempts a night but just 4.7 three-pointers made, which is a terrible 29% shooting percentage from deep.
Things won't get much easier for Phoenix, as they'll have to face the Kings, the Nuggets, the Clippers, and many more playoff teams before the end of the season.
However, there is a bit of hope for KD's return to action. As the reliable Shams Charania of The Athletic reported:
"Kevin Durant is doing more & more on the court… [The Suns] are hopeful that he's going to be back in the lineup before the end of March, potentially early April."
As I said in my intro, the Suns are dangerously close to falling into the Play-In tournament, so they should be hoping for KD to return as soon as possible.
A Season of Royalty
The Sacramento Kings (Overall: 43-29, Last Week: 2-2)
I
t's hard to remember now, but the Kings actually started the season 0-4 and by January 7, they were 20-18.
But then, they went on a massive 7-1 run and despite an inconsistent stretch before the All-Star break, they were still sitting at third in the Conference.
Ever since the break though, they have been unstoppable. They have gone 11-3, and have shot 51% from the field and 41% from three as a team.
They have led the league in points and are second in assists since the break, and if the Grizzlies go through a slump, they can grab the 2nd seed.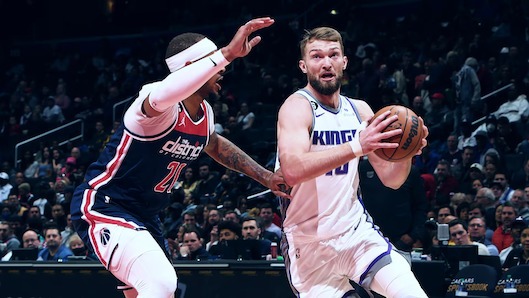 Since the break, seven Kings players have averaged over 10 points a night, and none of them have shot below 46% from the field and 37% from three.
"The Human Tornado" De'Aaron Fox is still flying high, now shooting threes at a consistent rate in his last 12 games (39%).
Another thing that's flying high is Fox's stock, as NBA fans are finally noticing his mercurial talents and ranking him as one of the best PGs in the association.
Domantas Sabonis is putting up numbers that can only be described as "Jokic-esque". While I don't expect them to come out of the West due to their general lack of experience, this is still an unbelievably fun team to watch out for.
Return of Captain Ja
Ja Morant
J
a Morant is on his way back, as his NBA suspension is finally over.
Hopefully, he has learned to behave himself and hopefully he has understood that drinking Tequila like it is water has consequences and can damage his superstar career.
According to Dillon Brooks, Ja wanted to come off the bench, but Brooks refused. "You're too good of a player. You're the engine of this team."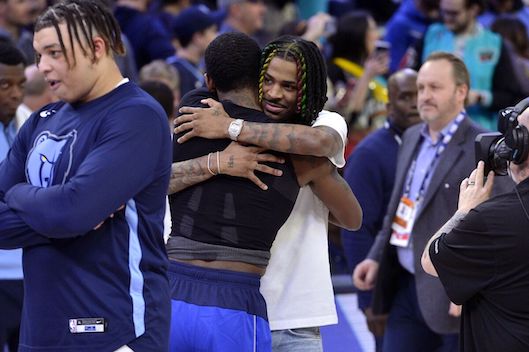 Ja is getting ready to get back into NBA shape, and there is hope that he can return on Wednesday. In my opinion, Ja is more talented than prime Derrick Rose, and we saw how dominant Rose was at his peak.
Brooks has claimed that we're going to see "a different Ja out there", which should be good news. If he can just focus on the game, he can potentially quiet all the doubters by bringing a championship to Memphis.
Best Team of the Previous Week
The Memphis Grizzlies (Overall: 44-27, Last Week: 3-0)
A
nd speaking of the Grizzlies, although they failed to improve upon their record last year, they are still a force to be reckoned with, even without their superstar point guard.
Jaren Jackson Jr. was the star of the show, putting up 29 points and 3 blocks a night while shooting 59% from the field.
Desmond Bane also had a nice week, despite struggling with turnovers, and from three he averaged 21 points and shot 48% from the floor.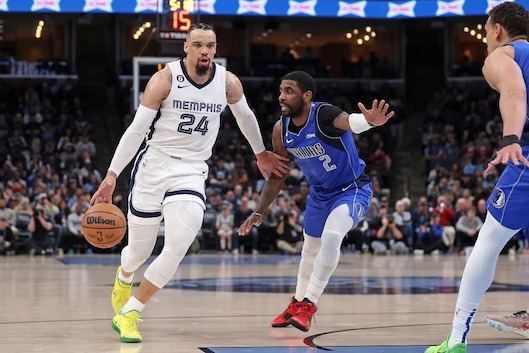 Dillon Brooks and Luke Kennard were laser-sharp, going 15-30 from deep combined and combining for a plus/minus of +70.
Xavier Tillman was a big contributor, coming in with 10 points and 6 rebounds a game, leading the team in boards despite only playing 27 minutes per game.
Tyus Jones put up Chris Paul-level numbers during Ja's absence, putting up 16 points, 5 rebounds, and 10 assists while shooting 56% from the field and 43% from deep.
A team this good can become even better with Ja's impending return.
MVP of the Previous Week
Shai Gilgeous-Alexander (Oklahoma City Thunder)
D
espite a bad loss against Toronto, SGA has kept the Thunder's Playoff hopes alive with his impressive performances. Shai dropped 40 points without even attempting a single three-pointer.
Shai is now the 11th guard since 2000 who has scored 40 points or more without a three-point attempt, joining a list of stars like Dwyane Wade, Russell Westbrook, Allen Iverson, Kobe Bryant, and DeMar DeRozan.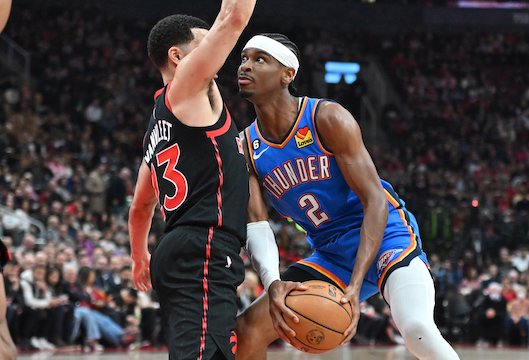 DeRozan has already had such a game earlier in the season in a 119-113 win against Milwaukee.
Shai would then go on to have another great game, beating his former team, the LA Clippers.
He has now won his last four games against his former employer and has led the Thunder to the 7th seed in this wild Western Conference.
OKC is 8-2 in their last 10 games and they might just shock the world by getting a guaranteed Playoff spot, as they're just one win away from getting the 6th seed in the West.
---
—More from Aidin Ebrahimi—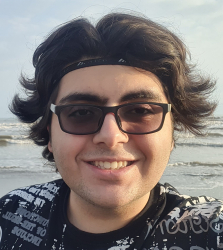 Latest posts by Aidin Ebrahimi
(see all)