Posted on April 1, 2023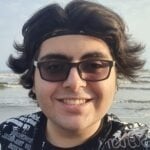 By Aidin Ebrahimi, SuperWest Sports
O
nly a couple of weeks are left until this historic NBA regular season ends.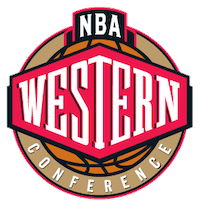 Due to the Play-In Tournament's existence, this is the first time ever that at this point in the season, 26 teams have a mathematical chance of making the Playoffs.
As always, here is my preview of this upcoming week's NBA action, as well as a look at the previous week's best team and MVP.
Lone Wolf
Kawhi Leonard
Y
ou can see it in his eyes. The hunger, the desire. To redeem himself. Back in the summer of 2019, Kawhi Leonard was almost unanimously considered the best player in the league and was respected by everyone.
Feared by everyone. But now, the "fear factor" has gone away, and it really wasn't his fault.
Before the pandemic, the 2019-20 season was still typical Kawhi, excellent on both ends and efficient. Then, the pandemic struck and it changed everything.
Many people forget this, but the Clippers were the second seed in 2020, meaning that they would have had home-court advantage against Denver.
Many people have debated the legitimacy of the NBA Bubble, whether it "counts" or not, but most overlook the most important reason why that season should be looked at with an asterisk next to it, the lack of home-court advantage in the Playoffs.
Kawhi's legacy as a "Playoff killer" was tarnished, because of a postseason that, to be honest, shouldn't have even happened in the first place.
He was well on his way to redeeming himself in 2021 but then got injured, in a postseason that was filled with injuries, mostly due to the NBA's rushed start to the season after the Bubble's conclusion (another reason why the Bubble should have never happened).
That injury forced him to sit out the entirety of 2021-22, and even a solid portion of this season, before finally coming back as the killer of old.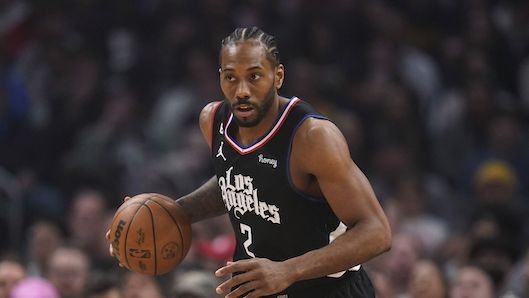 Kawhi has put up MVP-caliber numbers since his full return (Averaging 28 points and 7 rebounds with shooting splits of 54/49/90 since January 8), but people are still questioning him.
Kawhi still hasn't escaped the "street clothes/load management" label, despite doing things like playing two days after suffering a scary head injury against New Orleans that could have reasonably ended his season.
Now that Paul George is gone, presumably until the middle or end of the first round, Kawhi can rewrite all the false and unfair narratives that have surrounded him lately.
I've said it many times before, and I'll say it again. A healthy Kawhi is still the best player in the world and he can carry the Clippers to the second round, regardless of PG's status.
Since January, Kawhi has just lost twice without George (not counting the game against New Orleans).
I will never write off Kawhi, because I wrote him off after his drama with San Antonio in 2018 and regretted it deeply, especially since he would go on to beat my team in the Finals.
I still fear Kawhi Leonard, and so should you.
Seven Deadly Wins
The Memphis Grizzlies (Overall: 48-27, Last Week: 4-0)
I
mentioned it in my previous column, but it's still very hard to believe that the Grizzlies will finish the year with a worse record than last year, despite many stretches of dominance this year.
To start December, they won seven in a row, then they started 2023 in style by winning eleven straight, and now, they have won seven consecutive games and counting.
Ja Morant is back, and he has looked sharp since his return, despite his minutes restriction. Luka Kennard has proven to be an amazing acquisition and has shot over 60% from deep during this winning streak.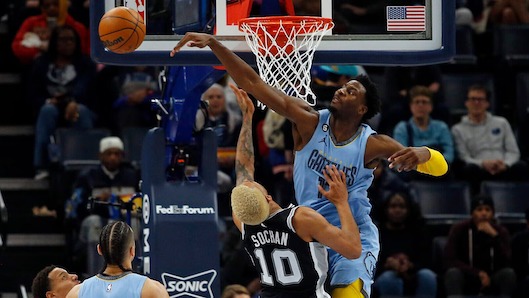 Leading the way for Memphis during this impressive run has been Jaren Jackson Jr with 25 points, 3 blocks, and an extra steal a night while shooting 59% from the field.
Desmond Bane is still excellent, averaging 24 points with 52/41/85 shooting splits, and Tyus Jones is still an incredible dime-thrower, who steered the ship when Ja was gone.
This team is the definition of a "well-oiled machine," and could cause a lot of problems in the postseason. And their oldest player is 29-year-old Steven Adams, so they will have so many years to build upon their foundation.
Their only weakness is probably the fact that they lack a true veteran in the mold of Udonis Haslem and Andre Iguodala, who can mentor the young guns and prevent stuff like Ja Morant's gun controversy from happening.
The Return of Megastars
LeBron James and Kevin Durant
R
emember when we were all laughing at the Lakers for most of this season? Well, the Lakers have made a lot of people look foolish recently.

Their new young players are playing with so much passion, a passion of letting their idol and hero LeBron James get one more chance at winning an NBA championship.
Right now, the Lakers have the sixth-best betting odds to make it out of the West which is better than the Kings, Wolves, Mavs, and Pelicans.
LeBron is back, and although the Lakers lost, that was mostly due to the fact that LeBron was coming off the bench, for just the second time in his career.
The Lakers now have to face a multitude of teams who are also in the Playoff race, like the Bulls, Timberwolves, Jazz (twice), and two contenders in the Clippers and the Suns.

Speaking of the Suns, Kevin Durant is nearing a return, and will most likely play on Wednesday when the Suns host the Timberwolves.
The Suns have the Clippers, Warriors, and Timberwolves breathing down their necks, so getting KD back will be massive for them, considering how well he played for them in his first three games as a Sun.
There is now a chance that the two megastars will finally play against each other for the first time since Christmas Day in 2018, the infamous game where LeBron suffered his groin injury which hampered his first season in LA.
A Trade From Hell
The Dallas Mavericks (Overall: 37-39, This Week: 1-3)
I
was slightly skeptical about the Kyrie Irving/Mavs trade, especially the fact that Kyrie, for whatever reason, passes the ball less when he plays next to a superstar.
But I called it a nice gamble that was better than going after someone like Terry Rozier or OG Anunoby. But man, this has been very disappointing. Despite stellar numbers from both stars, the Mavs are 4-8 when Kyrie and Luka are on the floor together.
And I also said that the Dallas fanbase is unforgiving and that they might hinder Kyrie, who is more of a small-market type of player. And that is exactly what has happened, as Mavs fans booed Kyrie after the team's 117-109 loss against Charlotte.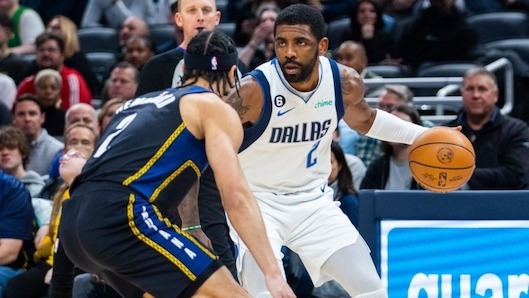 And, can you really blame them? They were fourth in the West when they got Kyrie, and now they're 11th. I am almost certain now that Kyrie will leave in Free Agency, and the Mavs will probably be fine with that.
Let's just hope that they can at least make the Play-In Tournament, as seeing a postseason without Luka and Kyrie will feel very weird.
Luka has put up 33 points, 8 assists, and 9 rebounds this year while shooting 50% from the field and massively decreasing his turnover numbers from previous years (he has decreased his TPG by 0.8 compared to last year).
A season like that shouldn't be wasted.
Best Team of the Previous Week
The Golden State Warriors (Overall: 40-37, This Week: 3-1)
T
he Warriors have had a pretty weird season so far, but are now looking to get a guaranteed Playoff spot, as they are sitting at the sixth seed right now, the last seed that is guaranteed to make the postseason.
They are still unbroken, even after all the injuries, the trades, and the struggles on the road. The Dubs are the fourth-best home team in the league and the fourth-worst away team, as they still haven't cracked double-digit wins on the road.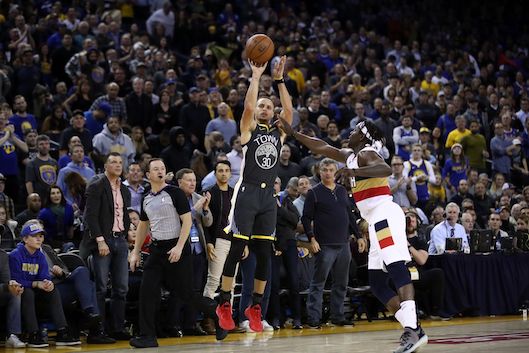 But, Golden State is still hopeful that they can defend their title. Gary Payton II is finally back and looked like the energy bomb that he was last year. Steph is still scoring at will (27 PPG last week), even if his threes aren't falling like they used to.
Jordan Poole is excelling at the sixth-man role, which is what he's best at. Poole put up 24 points a night while shooting 51% from the field last week. And Jonathan Kuminga is playing like a future star.
All this team needs right now is to stay healthy, and hope that Andrew Wiggins can come back.
MVP of the Previous Week
Brandon Ingram (New Orleans Pelicans)
"Zion will be back after the All-Star game." Well, that was a big lie.
Zion might come back for the final few regular season games, but we can potentially see him in the postseason for the first time ever thanks to the efforts of his star teammate, Brandon Ingram.
Earlier in the year, Zion was carrying the Pels when Ingram was out, and now, Ingram is returning the favor.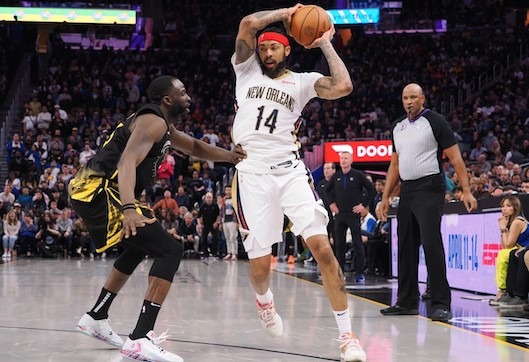 Last week, the former second-overall pick averaged 29 points, 7 rebounds, and 8.5 assists while making exactly half of his shots from the floor, 43% from deep, and going 25-26 from the charity stripe.
He also led his team to a 3-1 record, and now New Orleans is sitting at the eighth seed, just two games away from a guaranteed Playoff spot.
If Zion can come back, this duo can be a matchup nightmare in the postseason.
---
—More from Aidin Ebrahimi—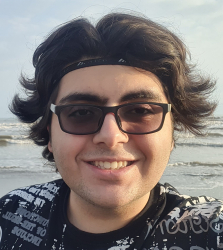 Latest posts by Aidin Ebrahimi
(see all)