Posted on January 24, 2023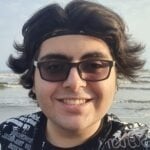 By Aidin Ebrahimi, SuperWest Sports
W
e're just two weeks away from the trade deadline.
Currently, in the brutal Western Conference, there are still 13 teams who have aspirations of a Playoff run, and at this stage, every game is becoming crucial.
So as always, here is my preview of this upcoming week's NBA action, as well as a look at the previous week's best team and MVP.
The Lone Wolves
Shai Gilgeous-Alexander
T
here's no denying that Shai Gilgeous-Alexander is trying his best to salvage a lost season for the OKC Thunder.
This should have been the year where Shai would play with the second overall pick in the 2022 NBA Draft, Chet Holmgren.
However, a foot injury to Chet means that he will miss the entirety of his rookie season. OKC started the year by entering the 2022-23 "Tank Bowl," but after a few weeks, it became obvious that they'd do too well to land a top-three selection in the draft.
Much of that was down to the play of their star man Shai, but other players like Josh Giddey, Lu Dort, and rookie Jalen Williams have to be credited as well.
Eventually, the Thunder reached a point where they had no other choice but to play to win every night, as even if they have a disastrous second half of the season, they'd still finish too well to warrant a high chance at a top draft pick.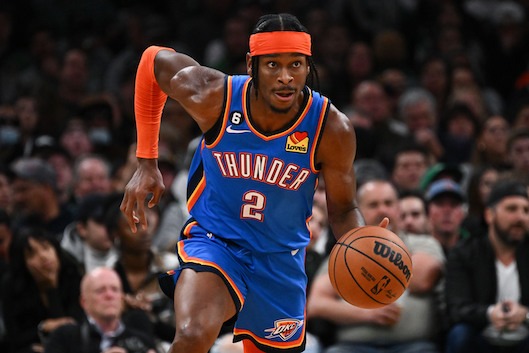 For the first time since the 2019-20 season, OKC is trying to win and make the playoffs. Of course, they shouldn't go out there and make big trades at the trade deadline, they should just embrace the progress they're making.
The Thunder's remaining games are against teams with a combined .476 winning percentage, which is the easiest remaining schedule in the NBA.
If Shai can take this Thunder team to the Play-In tournament, or even the Playoffs, without Chet Holmgren, then he will be discussed as one of the NBA's most valuable players.
And to think that he's just 24 years old.
Luka Doncic
A
nother fellow 2018 draftee is in a similar situation, as he has to absolutely carry his team on his back every night.
Unlike the Thunder, who have the league's fourth-cheapest roster with a payroll of 95 million, the Mavs are paying their roster 163 million, big enough for 8th in the NBA.
I've said it many, many times in my previous columns. Luka is eventually going to get tired and fatigued, and when he does, this team is completely hopeless.
Since January 8th, Luka has missed two games (both losses), and the team has gone 2-6. Four of these losses were against the Clippers and Blazers, two other Western teams trying to make the Playoffs.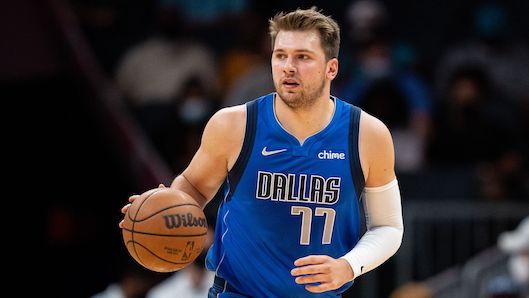 I've outlined the issues of this team's structure before, Spencer Dinwiddie can't play point guard in this system, Christian Wood needs to play at the four, and, most importantly, this team has no depth.
People are suggesting moves for players like John Collins and Terry Rozier, but I disagree. They need depth and long-term solutions. Not temporary Band-Aids.
Last year, the Mavs had seven players (not counting Kristaps Porzingis, who was traded) with a VORP of over 0.5. This year, they have three players with a VORP over 0.5.
Inevitably, the Mavs are probably going to trade Dinwidde or Hardaway for Rozier or Collins or maybe even OG Anunoby, and the fans will eat it up.
"Luka finally has some help!" They will say, before realizing that the flawed team structure has stayed the same.
Comeback Kings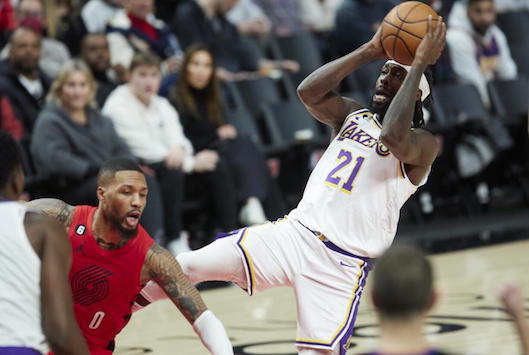 The Los Angeles Lakers (22-25, 3-2)
I
'm pretty sure that no one expected the 2022-23 LA Lakers to win two epic come-from-behind games against two teams with Playoff aspirations in the same week, but they did.
First was a home game against the dominant Memphis Grizzlies, who are a top 5 team in the league. The Grizz played all of their starters, so LA's chances of victory were slim.
Those chances got even slimmer when Memphis jumped out to a 88-75 lead, but then, the Lakers rallied behind LeBron, Dennis Schröder, and Schröder's replacement in 2021 Russell Westbrook to make it a one-point game with 23 seconds left.
Tyus Jones scored two free throws to give Memphis a 120-117 lead, but Schröder was unfazed, scoring five straight points to give LA the lead.
Brandon Clarke had a chance to send the game to OT if he made both of his free throws, but Clarke (a 72% free-throw shooter) missed his second throw to end the game and give the Lakers the valuable win.
Next up was a game on the road against Portland. After a back-and-forth affair through the first 16 minutes, the Blazers demolished the Lakers in the final 8 minutes of the first half, outscoring them 35-8 to get a 71-46 lead.
But the Lakers somehow fought back and escaped Portland with a 121-112 victory. This team is showing way more grit and determination than it did last year.
Welcome to the West!
Rui Hachimura
S
peaking of the Lakers, just as I was writing this column, they have traded three second-round picks and Kendrick Nunn for Rui Hachimura.
Hachimura is ready to contribute to the Lakers, and overall, LA certainly could have done worse than him.
His addition has helped to slightly clean up the Lakers' log jam at Point Guard, and Nunn, who wasn't really needed in the first place, can try to save his career in Washington.
However, there is one slight issue with Rui's game. Just like James Wiseman, advanced stats are not a fan of Hachimura.
His PER has always been below average, he has never had a positive VORP, and his Plus/Minus per 100 is downright bad: -4 for his entire career, and -6 this season.
Believe it or not, but his Win Shares are strikingly similar to that of Thon Maker's. Lakers fans are hoping that Hachimura can help them win and sneak into the Playoffs.
Best Team of the Previous Week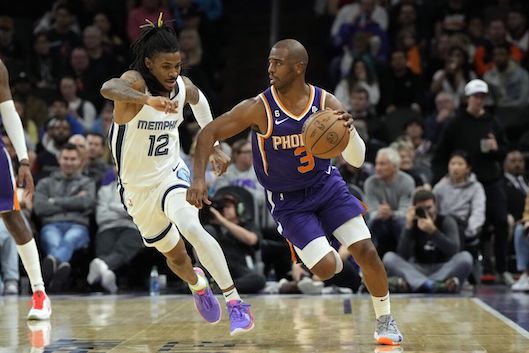 The Phoenix Suns (24-24, 3-1)
I
've said it before, and I'll still say it again: The Suns are hopeless without Devin Booker. But, at least for three games, they put up a solid run to get back to .500. They beat the Nets, the Pacers, and the Grizzlies.
Chris Paul and Cameron Johnson returned from their respective injuries and Phoenix is almost healthy apart from Booker. Mikal Bridges was Phoenix's star man this week, putting up 24 points and 6 assists a game.
Meanwhile, players like Damion Lee, Torrey Craig, Josh Okogie, Jock Landale, and the recently acquired Saben Lee impressed as well.
This is a good chance for this team to see what they're truly made of, as it's still unclear when Booker will return.
Their schedule before the All-Star game is well-balanced. They'll face tough teams like Brooklyn, Sacramento, and the Clippers but they'll also face teams like San Antonio, Charlotte, and Detroit.
If they can hold on to a respectable record around .500 before Devin Booker's return, they'll be just fine.
MVP of the Previous Week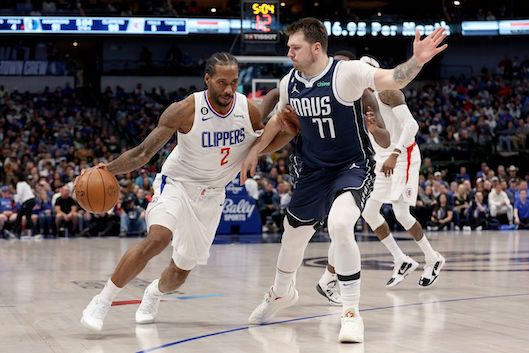 Kawhi Leonard (Los Angeles Clippers)
K
awhi Leonard is heating up…And the NBA should be very scared. He had 31 points on 56% shooting from the floor and 60% shooting from beyond the arch, in addition to going 21-23 from the charity stripe.
He also led his team to a 3-1 record in games that he played. The Clippers have not won a game without Kawhi Leonard since we entered 2023. He's still that guy. His stats in his last seven games are equally as impressive.
With Paul George now playing as the team's Point Guard, HC Tyronn Lue is experimenting to find his most effective lineups for the Playoffs.
Despite a tough schedule ahead, Kawhi needs to play at his best and avoid injuries to keep the Clippers a contender.
"I'm out there just trying to make us the best basketball team when I'm on the floor, and that's all my focus is on." Said Leonard, after his team's win against Dallas. "I don't care how many points I score, I just want to win a basketball game. Some of those games we lost, so we have to stay afloat and get better as a unit."
---
—More from Aidin Ebrahimi—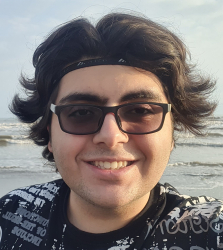 Latest posts by Aidin Ebrahimi
(see all)