Posted on January 10, 2023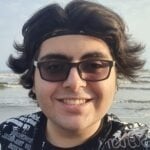 By Aidin Ebrahimi, SuperWest Sports
L
ast week was an incredible week for the NBA.
All eyes were on the Eastern Conference, as Donovan Mitchell scored 71 points while many Western teams struggled.
So as always, here is my preview of this upcoming week's NBA action, as well as a look at the previous week's best team and MVP.
What Is Going On?
The Los Angeles Clippers (21-21, 0-4)
A
six-game losing streak. If you ask any Clippers fan what they're thinking right now, they all have the same answer: "This season is lost. Trade everyone, we're doomed."
And yes, while things haven't gone their way recently, they have to remember that bad stretches happen to almost any team. The thing that differentiates the contenders from the pretenders is how they manage to bounce back.
The Warriors went 2-9 from February 9, 2022, to March 7, and they went 1-7 from March 16 to March 30 (although they didn't have Stephen Curry). And they still went on to win the championship.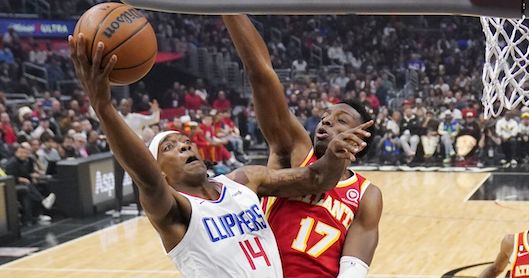 This is not a bad team. A lot of Clippers fans are calling for Tyronn Lue to be sacked, even though Lue has proven time and time again that he's one of the best coaches in the association.
I don't think that they necessarily need to make massive trades, or sign guys like Carmelo Anthony or Isaiah Thomas to 10-day deals. They are an objectively good side, which is just going through a bad stretch.
If the Clippers' front office doesn't overreact, they'll be just fine.
The Portland Trail Blazers (19-20, 1-3)
T
he Blazers are really struggling. After a very strong start to the year, they have fallen off a cliff. Since December 19, Portland has a record of 2-7.
Jerami Grant has played really well in that stretch, but Damian Lillard and Anfernee Simons are not playing like their usual selves.
During this 2-7 stretch, both Simons and Lillard are just barely shooting above 40% from the field, and Lillard is shooting under 30% from three. The team as a whole has fallen off when it comes to the long ball.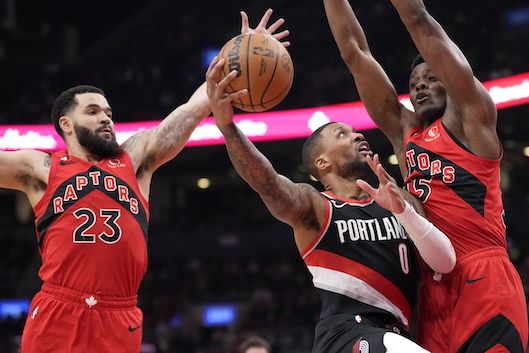 The Blazers (as a unit) had a three-point percentage of 39% before December 19, and they've shot 34% since December 19. Now, unlike the Clippers, this is a team that will almost definitely make some big moves soon.
Their title window is closing, but they're not as talented as many other contenders. They're in a constant battle against time. They need to give Dame one more chance at winning before it's too late.
Jae Crowder and Cam Reddish have been linked to Portland, so don't be surprised if the Blazers go for them at the trade deadline. They might even be willing to part ways with some draft picks for someone like OG Anunoby.
New Year, New Me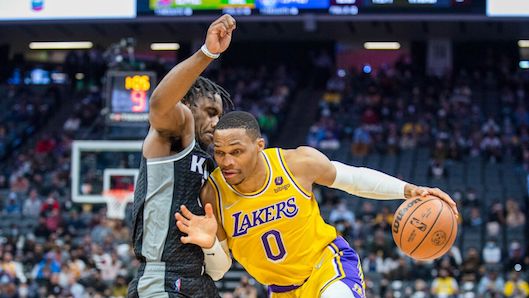 The Los Angeles Lakers (19-21, 4-0)
Y
es, the Lakers aren't beating the best of the best…But, they are winning. Which is way more than I thought I'd say about them this season.
They can potentially pass the Clippers in the standings soon, which would be a massive victory for Lakers fans. They haven't had a better record since the Clippers since January 25th last year.
LeBron went 2-16 from three last week and he still shot 55% from the field. Dennis Schröder is having a positive impact on the floor for the first time in a long time, as he's averaging a +9 BPM during the previous week.
Thomas Bryant had an awesome week, as he averaged 22 points and 13 rebounds while shooting 70% from the field. In his last three games, Russell Westbrook had 21 points, 11 assists, and 8 rebounds off the bench.
And they did this all without Anthony Davis and Lonnie Walker. This team is still not good enough to compete, but they might finish this season with a semblance of respectability.
Lauri Markkanen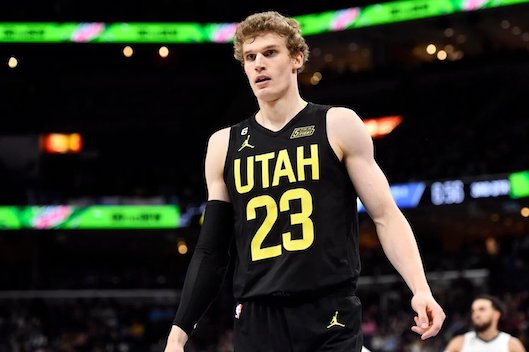 I
've talked about Lauri Markkanen a lot this year, most of it was down to his and the Jazz's great start to the season.
But then the Jazz began to fall off and the media went back to completely forgetting that they ever existed in the first place. Lauri Markkanen, however, is trying his best to secure his first All-Star selection.
Despite his team losing, Markkanen has been averaging 31.5 points since we entered 2023, including a 49-point eruption against Houston.
Markkanen has struggled a bit from three, but he evened things out by only missing one free throw and going 41-80 on field goals.
If we take out the threes, that'd mean that Markkanen is shooting 31-47 from two, which is 66%.
Despite this, Utah has gone 1-7 since their win against Washington on December 22 and has lost to teams that they would have beaten earlier in the season, like the Spurs, the Curry-less Warriors, and the Bulls.
Like I've said before, teams are starting to take Utah seriously and they're being exposed. But, at least Markkanen is locked up until 2024-25 on a contract that's looking more and more like a bargain with every passing day.
Best Team of the Previous Week
The Minnesota Timberwolves (20-21, 4-0)
Y
es, they're undefeated in 2023. Yes, they've done this without Karl-Anthony Towns.
The Wolves are no strangers to winning streaks, they had a five-game winning streak earlier in the year before losing three in a row.
They beat some really good teams, too. Such as the Nuggets, Blazers, and Clippers. The most important thing about this winning streak is that the Wolves are starting to look like a cohesive unit.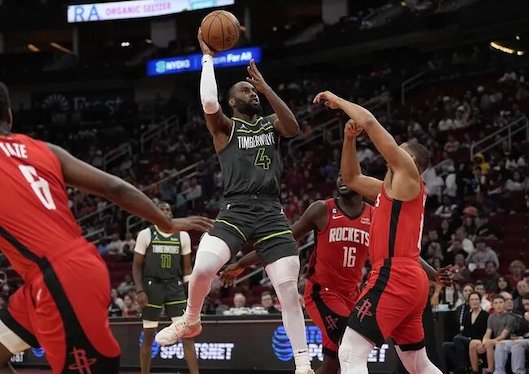 Last week, the Wolves ranked as the 5th team with the most assists, the 6th highest offensive rating, and the third-best team field goal percentage.
The thing about this team is that when you look at the box score, no one individual jumps out at you. Sure, Anthony Edwards scores a lot, but efficiency-wise, he had a bad week.
Guys like Rudy Gobert, Kyle Anderson, D'Angelo Russell, Taurean Prince, and Jaden McDaniels all selflessly share the ball amongst each other, which creates many good opportunities to score.
Right now, team harmony is at an all-time high in Minny, and they're hoping that when KAT comes back, they can continue their winning ways.
MVP of the Previous Week
LeBron James (Los Angeles Lakers)
L
eBron ended the year with a 47-point explosion against Atlanta, on the day of his 38th birthday. So naturally, many thought that his dominance would continue in the New Year.
Those people were proven right, as LeBron poured in 43 points in Charlotte against the Hornets. In that game, James didn't even score a single three-point shot.
He then got some rest against his former team, the Miami Heat, but then he followed that up with yet another win against the Hawks, improving his record against Atlanta to 45-17.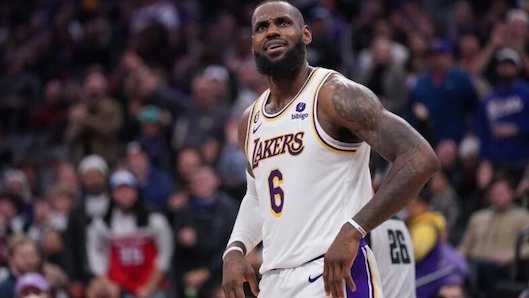 In the last game of the week, James scored 37 points to beat the Kings by two points. As of the time of writing, LeBron needs 423 points to beat Kareem Abdul-Jabbar's all-time scoring record.
He's projected to beat Kareem's record somewhere between February 9 against Milwaukee and March 7 against Memphis. But, here's something to think about…
Between those two games, the Lakers will be facing the Warriors three times; once on the road and twice at home.
It'd be very poetic if LeBron broke the record against Golden State, as you cannot tell the story of LeBron without mentioning the Warriors, and vice versa.
---
—More from Aidin Ebrahimi—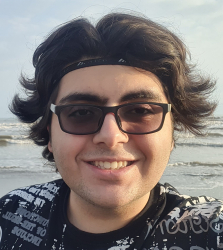 Latest posts by Aidin Ebrahimi
(see all)