Posted on December 13, 2022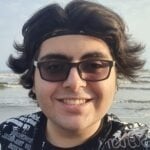 By Aidin Ebrahimi, SuperWest Sports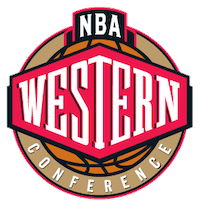 Brace yourselves, winter is coming.
As we're getting closer to the New Year, the competition for a playoff spot in the west is getting fiercer. Eleven teams have a .500 or better record, and even the struggling teams have some bright spots and exciting players.
So as always, here is my preview of this upcoming week's NBA action, as well as a look at the previous week's best team and MVP.
Future Stars
Devin Vassell
T
he Spurs had to make a big decision in the 2020 NBA draft, as they needed to choose between Florida State's Devin Vassell and Iowa State's Tyrese Haliburton. They went with Vassell, and while Haliburton might become a Hall of Famer one day, Vassell is trying his best to justify San Antonio's decision.
Vassell has been one of the few bright spots for Gregg Popovich's side this season, as he's putting up career-high numbers in scoring and efficiency. While he still has his weaknesses—mainly his effort on the defensive end—he is still very young and has all the tools to improve.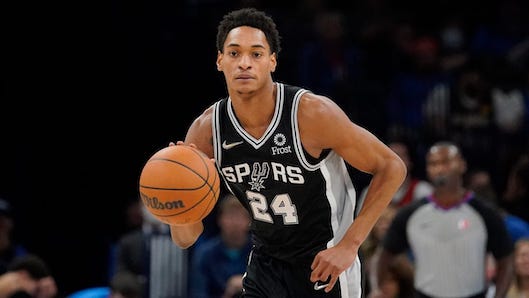 Vassell has talked about his commitment to improving on both sides of the floor in the past, saying:
"I want to excel at the defensive end, in particular. Get more steals, and be more disruptive. I think I've been doing an OK job of that but I can do even better. Offensively, I just want to keep showing that, if there is still that three-and-D label around, it's more than just a three-and D. I can keep showing that I'm an efficient scorer and a willing passer."
Vassell is definitely trying to be more than just a three-and-D player, as he has turned into a mid-range sniper. More than 30% of his shots are in the mid-range area, and he's very efficient from there, too.
Gregg Popovich is pleased with Vassell's progress, as he had this to say after the 22-year-old's clutch performance against Miami: "He's becoming a very confident shooter, he wants the ball, he's not afraid of the challenge. It's fun to watch him."
Jabari Smith Jr.
U
nlike Vassell, this is a man who was expected to be a defensive anchor right out of the gate. Smith Jr. contained Giannis Antetokounmpo to just 16 points on 7 of 17 shooting Sunday night, and he's showing no signs of slowing down after a rough start to the season.
In his last 10 outings, Smith Jr. has averaged 15 points and 7 rebounds on very solid shooting splits. But most importantly, the Rockets are starting to look competent. In these ten games, Houston went 5-5, which is incredible for a team that's looking to tank for the upcoming draft.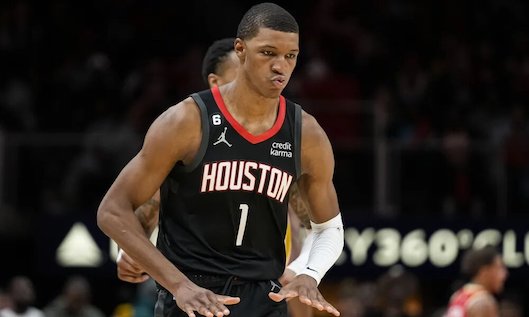 The Rockets already have a great young core with so many talented pieces, and they can become perennial championship contenders after a few seasons.
Houston is committed to the development of Smith Jr, as head coach Stephen Silas didn't lose faith in Smith after his shaky start to the 2022-23 campaign: "We've been here before with young guys. That's a part of being a rookie going through the ups and downs."
The return of Kemba Walker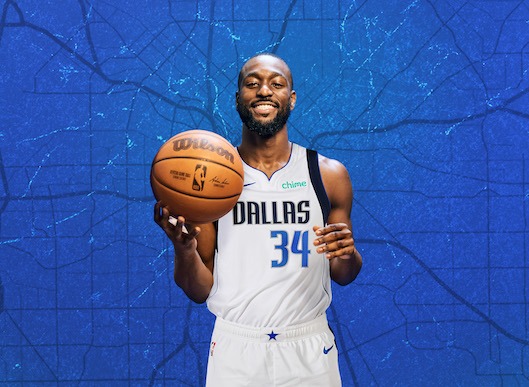 K
emba Walker has returned to the NBA. After eight seasons in Charlotte, including a stellar 2018-19 season that saw him being named to the All-NBA 3rd team, Walker joined the Celtics and enjoyed another All-Star season with them.
But after receiving a stem cell injection in his left knee in October 2020, he was no longer the same player. Walker looked a step slower in the 2020-21 season and was dreadful in the Playoffs against Brooklyn.
He then played 37 games for the Knicks and looked nothing like his old self, as he fell out of the Knicks' rotation. The last time Walker played in an NBA game was 297 days ago, when he scored 9 points in a 106-111 loss to the Nets.
I've been critical of Walker's fit with the Mavericks in the past, but he was promising in his first outing.
"By the grace of God, I'm here. I've been working extremely hard." Said Walker, who recorded 5 assists with no turnovers in just 19 minutes in his season debut. "In the meantime, I've been preparing myself for this day."
Jason Kidd and Mavericks fans are hopeful that this is just the beginning of big things for Walker in Dallas.
The floodgates have been opened
Klay Thompson
This year's Celtics are one of the most dominant and cohesive teams I've ever seen. After losing in the Finals to Golden State, they entered the season with one thing in their mind, revenge. They entered their Finals rematch against the Warriors with a 21-5 record, having won 17 out of their last 19 games.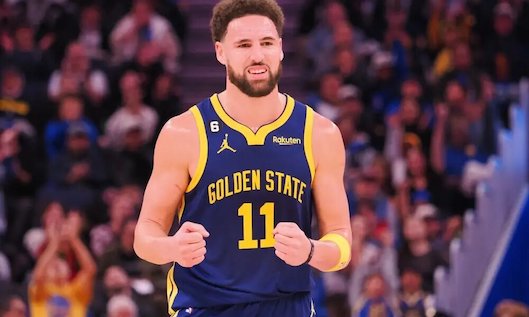 But then, Klay Thompson "opened the floodgates" alongside his fellow "Splash Brother" Stephen Curry to lead the Warriors to a massive 16-point win against the best team in basketball. Ever since his vow to turn things around, Klay and the Warriors have looked fantastic and the game against Boston was no different.
Thompson scored 34 points on 54% shooting from the floor, blocked the MVP front-runner Jayson Tatum, and capped it all off by throwing a paper plane (no I am not kidding) during the postgame press conference. Never change, Klay.
Best Team of the Previous Week
The Memphis Grizzlies (17-9, 3-0)
Memphis was shorthanded last week, as they didn't have Ja Morant and Jaren Jackson Jr. against Miami, and they probably won't be getting Desmond Bane back until the new year, but they showed a lot of grit and determination in this 3-0 stretch.
In their game versus the Heat in Memphis, it was Tyus Jones who stepped up big time, scoring 28 points and dishing out 10 assists. Against OKC, Ja Morant recorded his sixth career triple-double, which surpassed Marc Gasol for the Grizz's franchise record.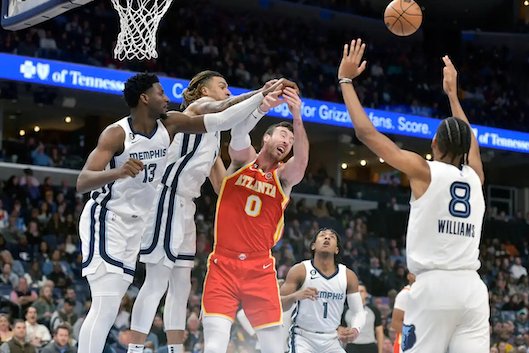 And against the Pistons, JJJ put up a very efficient 20 points to go along with four blocks. Brandon Clarke, Dillon Brooks, and Santi Aldama all enjoyed solid weeks as well. The rest of the league should be scared of the Grizzlies when Desmond Bane makes his return.
MVP of the Previous Week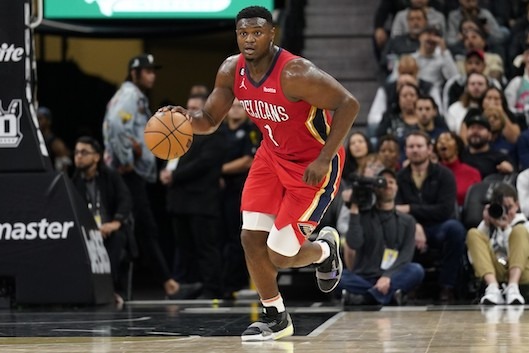 Zion Williamson (New Orleans Pelicans)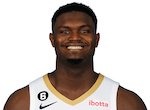 Dread it, run from it, Zanos still arrives. The former Duke standout had an incredible week, averaging 33 points, 4 assists, and 8 rebounds. But the main reason for Zion being my pick for player of the week is his field goal percentage—70%. Zion shot 70% from the field. That almost sounds made up, but it's true.
He only scored two three-pointers in these three games and still put up 33 points a night. He also led the Pelicans to a statement win against the Suns, capped off by a controversial but spectacular 360-degree dunk in garbage time.
After such a dominant week, Zion has inserted himself into the MVP discussion with Jayson Tatum and Giannis. We are watching a once-in-a-generation superstar, let's just hope that Zion can stay healthy for the rest of his career because he truly has the potential to become the next Shaquille O'Neal.
Or maybe, he doesn't want to be known as the next Shaq, but wants to grow his legacy to the point where he will be simply known as "the first Zion Williamson."
---
—More from Aidin Ebrahimi—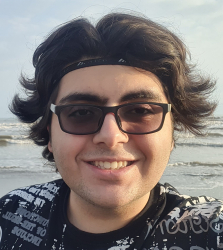 Latest posts by Aidin Ebrahimi
(see all)