Posted on October 15, 2023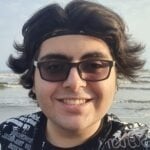 By Aidin Ebrahimi, SuperWest Sports
I
t's been an eventful offseason, but we've come to the final edition of my bi-weekly update.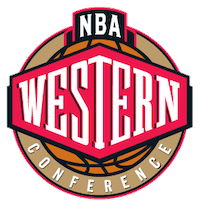 Preseason has started and coaches from all around the league are already experimenting with different combinations and lineups.
In this column, I look at the biggest NBA stories of the first two weeks of October.
At the end of the month, we will return to our weekly coverage of the Western Conference.
Jrue's Short Holiday in Portland
Jrue Holiday
A
s I said at the end of
my last column
, Jrue Holiday didn't come cheap. Getting him cost the Celtics two first-round picks in 2024 and 2029, and two talented players in Malcolm Brogdon and Robert Williams.
Even though they spent a lot on him, it was absolutely worth it. The Celtics saw that their championship window was still open, so, they made the move they felt like they had to make.
Holiday is twice the defender that Brogdon is, and is more of a true point guard who can bring the ball up the court. Also, a lot of people forget this, but Brogdon will turn 31 soon as he spent five years in Virginia before getting drafted.
Holiday's increased scoring, rebounding, passing, and efficiency in recent seasons have transformed his game and revived his career. He averaged just 14.3 points, 3.6 rebounds, and 6.2 assists a night on 44.1% shooting from the floor and 36.6% from three.
But since 2017-18, Holiday has averaged 19.1 points, 4.7 rebounds, and 6.8 assists per game while shooting 48.3% from the field and keeping his 36.6% three-point percentage from before.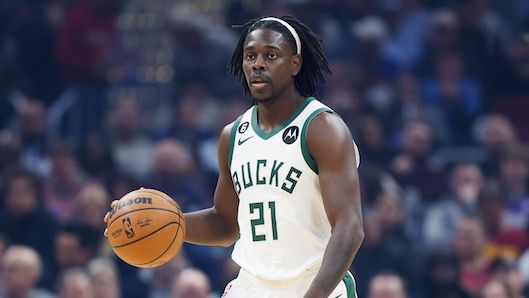 This has led to his PER, True Shooting percentage, and VORP to rise from 16.3, 51.5%, and 1.4 respectively to 18.8, 57.1%, and 2.7 respectively. All of this has led to Holiday turning into one of the most impactful players in the league today.
Holiday has averaged a remarkable +11.4 Plus/Minus Net Per 100 Possessions since 2017-18, which is marginally better than the +3.9 that he averaged in years past.
Even if you say that he was a product of Anthony Davis and Giannis, you have to remember that he still had a really good 2019-20 season without either of them and that he played four lukewarm seasons with AD prior to his transformation.
His transformation might have been accelerated by great players around him, but make no mistake, he is the man most responsible for it.
And now, the Celtics have acquired one of the best players in the league to go along with Jayson Tatum, Jaylen Brown, and the newly added Kristaps Porzingis. Anything less than a finals appearance would be a failure for them.
The Portland Trail Blazers
T
he Blazers have quietly assembled a very exciting young core to go along with the five (yes, five) first-round picks that they added by trading Damian Lillard and Jrue Holiday.
It's not quite like the Clippers handing out seven picks to the Thunder for Paul George, but it's a pretty decent haul. They could even get more picks if they trade the likes of Brodgon and Deandre Ayton, but they'll still have a solid roster if they keep them.
Their young core Anfernee Simons, Shaedon Sharpe, and Scoot Henderson are ready to shock a lot of people this season. Sharpe had a Simons-esque emergence last season, as he averaged 23.7 points per game in his final ten games.
He also had great efficiency, shooting 46% from the field and 37.8% from three. Both Sharpe and Simons broke out when Damian Lillard was out, and both never played a game of college basketball before being picked in the first round by the Blazers.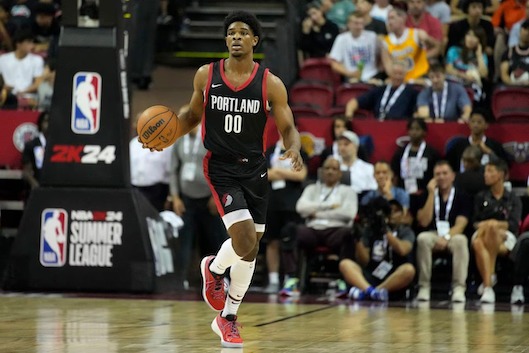 Henderson is already showing his worth in the preseason, averaging 20.8 points and 7.2 assists per 36 minutes in two games so far. He has also shot 11-20 from the field, and although he has run into trouble with fouls and turnovers, fixing them will come with time.
Speaking of "time," the "Time Lord" Robert Williams is looking to redeem himself as he was essentially dropped by the Celtics. He averaged 17.7 minutes in his final six playoff games, compared to 26.4 in the 2022 Finals.
When healthy, he's an absolute defensive force and is looking to prove that once again.
Preseason Observations
J
onathan Kuminga is making strides and is currently leading the preseason in points per game (25) while just playing 25.4 minutes a night.

Now that Draymond Green is hurt, Kuminga is making his case to become the full-time starter and replace Draymond, just like how Draymond Green snagged David Lee's starting job when he got hurt in the preseason.
Despite their differences in playstyle, Kuminga's current situation is reminiscent of a young Draymond; both were looking for a chance to prove themselves.
Kuminga is already a very good defender and will eventually get a chance now that Steve Kerr wants Klay Thompson to guard PFs while Draymond is out. Klay will likely get cooked, which will leave the door open for the Congolese youngster.
Dante Exum had a tough journey back to the NBA, but now he looks like he will make the most out of his new opportunity. Exum dealt with many injury troubles which hindered his development.

After playing in 82 games as a rookie, he missed the entirety of the 2015-16 season, and after playing in 66 games in 2016-17, he failed to play in more than 42 games in a season for the rest of his Jazz career.
That caused the Jazz to move on from him and trade him to the Cavs. He only appeared in 30 games for Cleveland before being injured, traded, and cut by the Rockets.
He'd then join Barcelona in the offseason but didn't get a featured role as part of the Blaugrana.
After leaving Barca for Partizan Belgrade, Exum became one of the better players in the EuroLeague and was an exceptional sixth man. His great play in Belgrade convinced the Mavs to take a chance on him, and he has already impressed.
He has averaged 14.2 points and 10.5 assists per 36 minutes with great shooting splits while being one of the best perimeter defenders on the team. Exum's great play could mean time for him in the starting lineup due to his versatility and ability to play PG, SG, and SF.

Payton Pritchard's recent run of form might be unsustainable, as he's leading the preseason in threes made per game, but he deserves props for stepping up his game.
Final Notes: Who Are the Contenders?
T
he final thing we will cover before the start of the NBA season is this: Who is for real? Who is a contender, and who is a pretender?

The Suns have received a lot of props for "turning their bench around" but their bench is just filled with outcasts from other teams. The Nuggets have a mediocre bench too, but they should be alright with Jokic and Murray.
The Celtics and Bucks should be the only teams in the East who will compete for a Finals appearance, as the Heat crashed back down to earth after their 2020 Finals run and I expect the same thing to happen this year.
Philadelphia is a joke that does nothing other than constantly disappointing Joel Embiid. Seriously, someone should start a campaign to free Embiid.

Battling the Nuggets in the West will be the Suns, Lakers, Warriors, and Clippers. Four teams who want to win now, but while two of them have won in the last four years, the other two have never won a championship.
Nevertheless, these are all talented rosters but time is running out for all of them. Teams like Oklahoma City are getting way too much hype. Yes, they're talented, but they should think about making the playoffs first and then making a title run later.
The Grizzlies and Mavericks, on the other hand, are underrated and could pose serious problems for other Western contenders late in the season. We just have to see how it all plays out.
Enjoy the season everyone!
---
—More from Aidin Ebrahimi—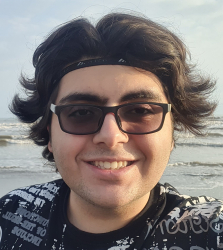 Latest posts by Aidin Ebrahimi
(see all)