Posted on August 17, 2023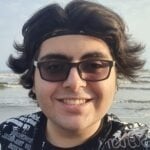 By Aidin Ebrahimi, SuperWest Sports
W
e're deep into the offseason now, which is usually considered the "dead days" of the NBA.
Most people have shifted their attention to football, soccer, and baseball until the new NBA season starts, but there were still a bunch of noteworthy events in the basketball world.
In this column, I'll look at the biggest NBA story of the first two weeks of August, the beef between James Harden and Daryl Morey, including the history between the pair in chronological order.
The Death of a Golden Friendship
Harden's Arrival and the Early Days
L
et's give you all a backstory on the relationship between the pair, including the numerous quotes they have said about each other.
We'll start with the days in Houston.
A few months after the 2012 NBA finals, James Harden sat down with the OKC Thunder for contract talks. Harden wanted a max extension, which would have doomed the small-market Thunder with a massive luxury tax bill.
The Thunder were hesitant, which caused two other Western teams (Rockets and Mavs) to show interest in him.
They both stated that they would be ready to offer James a max contract offer sheet in the summer of 2013 when Harden was slated to be an RFA.
The Thunder were under a lot of pressure to get a deal done, as the deadline for Harden's extension was October 31st.

Things got even cloudier when Serge Ibaka signed an extension in mid-August.
OKC was hesitant to offer Harden the max after his very shaky finals performance, where he shot 37% from the floor and was probably the main factor for his team's defeat in games 3 and 4.
He shot 8.5 PPG while going 4-20 from the field in Miami. Both were extremely close and winnable games where OKC lost by just six points.
Just a few days before the deadline, OKC gave Harden an offer $5 million short of the max, but only gave him a few hours to accept it. Harden couldn't decide in time and was sent to Houston hours later.
Daryl Morey is an expert statistician, and by looking at Harden's stellar advanced stats in 2011-12,  he figured that "The Beard" would be a superstar for many years to come.
(Specifically, the highest TS% and EFG% in the league by a perimeter player, top-six in Win Shares, Offensive Win Shares, and Win Shares per 48, seventh in box plus-minus, and top-three in Offensive Rating).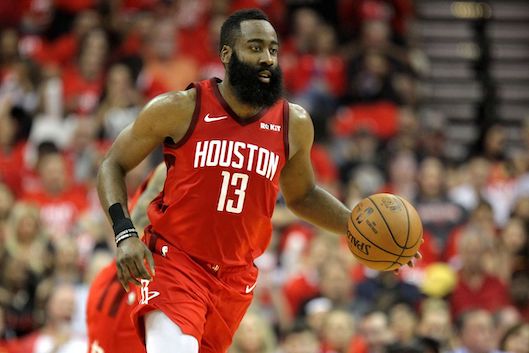 Harden didn't come cheap. He gave up two 12th overall picks in 2012 and 2013 (Jeremy Lamb and Steven Adams), a 21st overall pick in 2014, and veteran volume scorer Kevin Martin.
The move polarized analysts throughout the NBA world.
On the day of Harden's arrival, Morey—who had failed to sign Chris Bosh, Pau Gasol, and Dwight Howard from 2010 to 2012—boasted about his latest acquisition.
"A top player like James really never gets traded so we jumped at the chance." Said Morey. "I think he's already playing at an All-Star level and is going to be a perennial All-Star. This is a place where he can win a championship as a foundational player for a team."
Many thought that the Rockets would struggle to improve upon their 34-win 2012 season, but Harden carried them to the playoffs while becoming a superstar in the process, and proved Morey right.
Harden's Rise and Morey's Constant Love
A
fter the end of the 2012-13 season, Morey personally consulted Harden on the team's direction, which resulted in him going out of his way to ensure Dwight Howard would finally join Houston.
He reportedly told Dwight that Harden "would be the next Kobe," and that "Harden is the best player out of the suitors that Dwight could join."
(Those suitors included the Warriors and Stephen Curry, and Kobe's Lakers who were trying to retain Dwight).
The Dwight era in Houston had its fair share of ups and downs. After a solid 2014 campaign, they'd reach the conference finals in 2015, but Dwight would regress hard and the team barely made the playoffs in 2016.
At that time, Harden was looked at as an MVP candidate (especially in 2014-15), but his defensive effort was one of the biggest knocks on his game.
Morey would constantly defend Harden's defense, even going as far as calling him a "two-way player."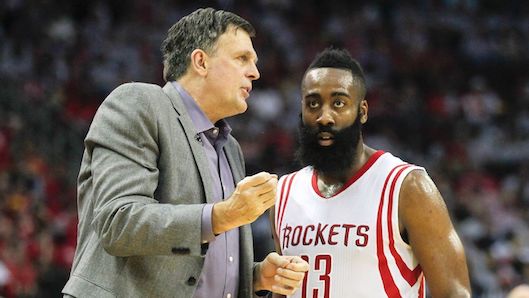 Morey defended Harden's slow start to the 2015-16 season and blamed the team's shortcomings on coach Kevin McHale, who he fired 11 games into the season.
Harden reportedly "pushed Morey" to fire McHale, according to Ken Berger. Slowly but surely, Morey had granted full control of the team to Harden.
After McHale's firing, one anonymous source told Berger "If everybody knows that Harden can fire you or trade you, are you going to pass the ball to Dwight or are you going to pass the ball to Harden?"
After that tumultuous 2016 campaign, Howard was let go and Mike D'Antoni was brought in as the head coach. Harden signed the first of his back-to-back extensions with Houston, keeping him as the main star of the team.
"We are building a new core and we are excited about locking James Harden in for a long time." Said Morey.
"He's only a polarizing figure to people who don't watch. He's had a winning team every season of his career, with multiple conference finals appearances. I think he's maybe the greatest off-the-dribble driver of all time, in terms of his ability to create offense at a high-efficiency rate for his team."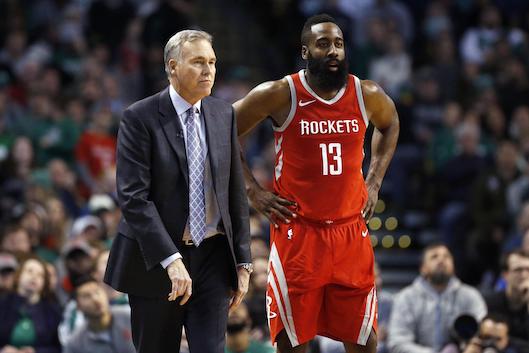 All that praise led to people thinking that Harden held all the power in H-Town, which Morey essentially confirmed in a December 2016 interview with TNT after Houston's upset win over the eventual champion Warriors.
"We almost treat him like the owner, He's a very sophisticated and forward-thinking guy. He knows what wins."
By now you've seen Morey praising Harden countless times, but Harden was always suspiciously quiet on Morey with the media, a sign of things to come.
Morey's praise continued in the coming months as Harden led the Rockets to yet another playoff appearance without a second star to aid him.
"He continues to be one of the all-time greats at driving to the hoop, getting a layup, getting fouled, or creating an open shot for someone. I can't recall a player who can beat any defender off the dribble [like he does]."
Morey told Howard Beck. After Harden lost out on the MVP to former teammate Russell Westbrook, Morey argued that the NBA should "eliminate awards altogether."
Harden's Prime and the Beginning of the End
M
orey finally got Harden another running mate in Chris Paul, and their first season together was a roaring success, as the pair led Houston to 65 wins, a franchise-best.
Morey kept boasting that his squad had "the #1 offense ever." Harden praised Morey for the first time in years, saying: "Daryl Morey and [CEO] Tad Brown, those guys did an unbelievable job."
But the first cracks between the pair began to show before the playoffs. In an interview, Morey claimed that despite the team's success, he didn't like that their team pace had gone down and asked D'Antoni to push the tempo offensively.
However, D'Antoni refused: "We'll play at Harden's pace."
The next few months would be bittersweet for the club, as although they would make it back to the conference finals, they embarrassed themselves by choking a 3-2 lead against the Warriors in spectacular fashion.
After the dust had settled, Harden was named MVP, and Morey was named Executive of the Year.
The Sixers tried to get Morey after the 2017-18 season, but Morey elected to stay in Houston.
There were a lot of high hopes for the 2018-19 Rockets, as Morey claimed that people would be talking about the chemistry of the Harden/Paul duo forever.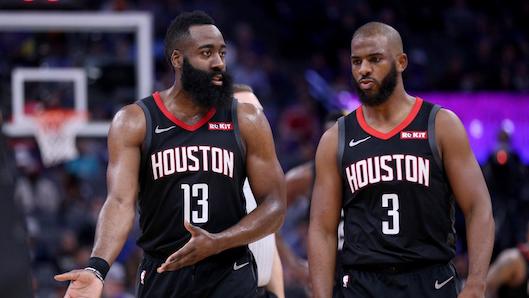 However, those words would come back to haunt him, as things quickly turned sour between the pair, as they went "nearly two months without speaking to each other during the 2018-19 season."
Harden would once again carry the load that year, which included a viral Morey interview where he called Harden the greatest offensive player ever.
"He's at a level that almost nobody in NBA history has been at," Morey told ESPN. "You could argue for him as the best offensive player of all time." Morey traded CP3 for Russell Westbrook in the offseason.
Morey faced a lot of criticism in the 2019-20 season, which put him on the hot seat.
He made another major statement supporting Harden in the summer, claiming that "it's just factual that James Harden is a better scorer than Michael Jordan."
After Morey supported the Hong Kong protestors, Harden made the controversial decision to abide by his sponsors and throw his GM and biggest admirer under the bus.
"We apologize [for what Morey said]. You know, we love China. We love playing there."
Despite that, Morey kept defending his star, and after the Rockets lost to the Lakers in the bubble, said that he "let James Harden down by not helping him win a title."
In his first words after leaving the Rockets, Morey simply said: "James Harden changed my life."
Philadelphia, the End of the Line
A
fter Harden forced his way out from Houston to Brooklyn and then from Brooklyn to Morey's new team, the Sixers, things started as people expected, with Morey continuing to defend Harden.
After the Sixers bounced out of the playoffs against the Heat, Joel Embiid claimed that Harden was no longer who he once was, but Morey quickly responded by claiming that Embiid just meant that Harden was a better playmaker than before.
During Harden's contract talks, he told Morey to "improve the roster, and give me whatever is left over [of the money]." Morey then sounded excited about Harden's return, calling him a future Hall of Famer.
After yet another disappointing playoff exit, Harden picked up his player option but requested a trade, and reportedly "severed" his relationship with Morey.
He demanded to be traded to the Clippers, and Morey honored his request, but talks stalled with LAC. After that, at an Adidas event in China, Harden finally dropped the bomb.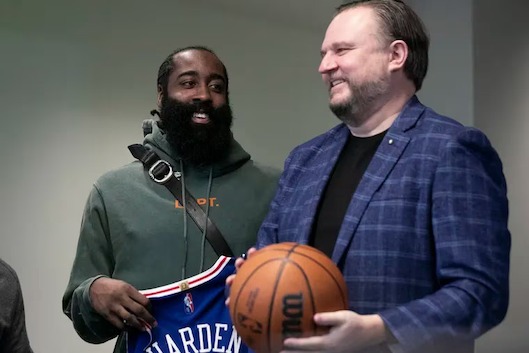 "Daryl Morey is a liar and I will never be a part of an organization that he's a part of." He repeated that phrase once again in front of the Chinese crowd.
Now, I almost always take the side of the players in situations like these, but this is a major exception.
By looking at all these quotes that I found, it is very easy to see that Morey went above and beyond for Harden every time, usually getting flamed on social media for constantly defending him.
Is Morey perfect? No. But by looking at all these quotes and the history between the two, it certainly paints Morey as a man who truly loved James, but Harden never really cared for Morey, and never praised him.
Morey literally said that he treated Harden like the team owner back in Houston, but his attitude of never blaming him came back to haunt him. Kevin McHale put it best:
"I thought Daryl let him (Harden) slide on a lot of stuff. Eventually, that comes back and bites you in the rear end. So, there it was. It came back and bit him in the rear end now."
---
—More from Aidin Ebrahimi—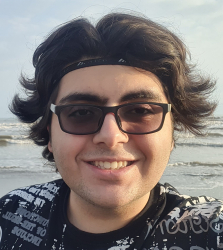 Latest posts by Aidin Ebrahimi
(see all)