Posted on May 16, 2023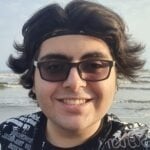 By Aidin Ebrahimi, SuperWest Sports
R
ound two of the Playoffs is over, and only two teams remain in the West.
The Nuggets and Lakers are ready for battle in the Conference Finals, while the Suns and Warriors will have to watch the rest of the playoffs from home.
Here's my review of the second round of NBA playoff action in the Western Conference, as well as a look at my pick for the best team and MVP of the Second Round.
A Legendary Battle
No. 1 Nuggets vs. No. 4 Suns (Nuggets won 4-2)
I
f you didn't like this series between Denver and Phoenix, you don't like NBA basketball…Or you're a Suns fan.
Seeing Nikola Jokic and Jamal Murray go up against Devin Booker and Kevin Durant, with the four players combining to average around 120 points per game is magical.
It makes you appreciate that you're in the same era as stars like these. The four stars played exceptionally well, but it was the other players who decided the outcome of the series.
Once again, Chris Paul got hurt in the Playoffs, and we might have seen the last of him in a Suns jersey.
Another player whose days as a member of the Suns are numbered is Deandre Ayton, who was so bad that I genuinely think picking him number one overall in 2018 will haunt the Suns' franchise forever.
I said that Bruce Brown would look like MJ compared to the Suns' bench, and he proved me right with a really solid showing in this series.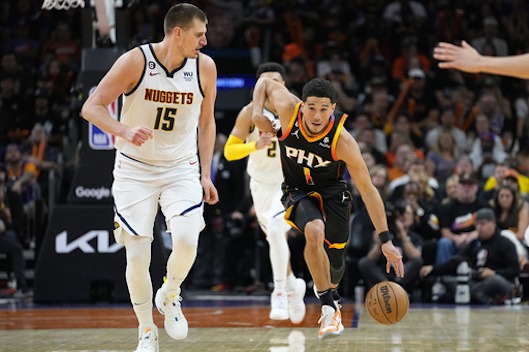 This series should just be a reminder that bench units matter and you need to have a solid bench to seriously contend for a title. The Nuggets don't have a great bench, but it certainly isn't bad.
On paper, KD and the Suns should have been an unstoppable superteam, not a team that loses by 25 at home in a do-or-die game six.
But the games in this league aren't played on paper, just ask the KD-era Nets or the KD-era Thunder.
Maybe we're starting to notice a pattern here…I also find it interesting that KD gets little to no flack for his constant injury woes that have constantly sucked the life out of his teams.
Yes, he suffered a career-threatening injury, but let's compare him to two other highly criticized players that have also missed a full season due to injury.
Since 2019-20, KD has played in just 23 more regular season games than Zion Williamson and has actually played in 24 fewer games than Kawhi Leonard. Why is KD immune from the criticism that Kawhi and Zion receive?
I genuinely don't know why.
Here's LeBron(ny)!
No. 6 Warriors vs. No. 7 Lakers (Lakers won 4-2)
P
erhaps inspired by the presence of Jack Nicholson, the Lakers tormented the Warriors like Jack Torrance tormented his family in "The Shining."
Or maybe they were inspired by Chris Pratt and stomped on Golden State just like how Mario stomps on his enemies.
Two impressive streaks have come to an end, as the Warriors have lost their first-ever playoff series in the Steve Kerr era, and they also failed to get a win on the road, bringing their 28-series road win streak to an end.
If it was anyone who could officially close the books on the Warriors' dynasty, it was LeBron James. LeBron had a lot of fun in this series, but the same couldn't be said for his contemporary, Stephen Curry.
Curry's efficiency fell off massively, as he struggled to carry his team when his teammates were struggling.
Klay Thompson was abysmal and might be washed, and Andrew Wiggins has looked a step slower since his return, although it's understandable due to his lengthy absence.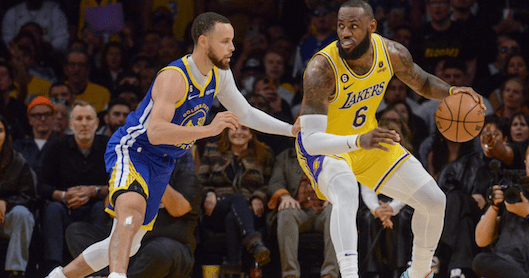 As far as coaching goes, I'm convinced that Darvin Ham would have managed to give Jonathan Kuminga around 20 playoff minutes per game if he was the Warriors' coach.
Steve Kerr is a legend, sure, but even legends make mistakes. Kerr made significant adjustments in game two that won his team the game but was outcoached in the rest of the series.
Kerr has now lost his first-ever playoff series in the West, and it's partially his fault. Jordan Poole has been abysmal, and I have been critical of him for a long time.
Gary Payton II could have changed the series, but Kerr started him in game four when it was too late. Payton barely played in the decisive game six, after getting subbed off early in the third.
Speaking of Payton, he said that the team's "vibe wasn't the same" compared to 2021-22. These guys just didn't want it like last season. The Lakers wanted it more.
What's Next?
Phoenix Suns
Y
et another Playoff disappointment. It's almost getting comical at this point. Sure, they faced tough opposition, but at this point, you just can't trust these guys anymore.
Monty Williams is now gone, which means that the front office using him as a scapegoat.
Williams is a very talented coach who should receive many more opportunities down the road, and the Suns might regret this decision.
It doesn't matter who they bring in, like Mike Budenholzer or Ty Lue, or how many fancy new players they add to their squad.
Their main problem is inside their heads. They just have a weak mentality. Devin Booker is soft. Kevin Durant is soft, too, and so is Chris Paul.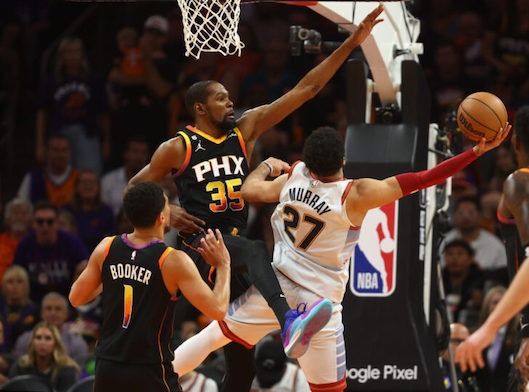 While Paul might leave the team soon, they need to be careful, and not just replace him with anyone. They need to replace him with a guy who is willing to do anything to win, and the same goes for Deandre Ayton's replacement.
These four guys are some of the softest players ever, and it's astounding how many people considered this team to be championship favorites.
As I said earlier, basketball games aren't played on paper, and you don't win games off of talent alone.
If the Suns are serious about getting back to the Finals and winning a ring, they have to start searching for a true leader of men.
Golden State Warriors
S
hould Steve Kerr resign? A lot of fans are calling for his head, but as a Warriors fan, I think that he should stay.
Remember, they were calling for his head in 2021 before he won the championship the very next year. Stability is the best thing for an organization. Then who should move on?
Either Jordan Poole or Draymond Green. Make the choice. Either show your faith in Poole or commit to a win-now mindset with Draymond.
These two clearly dislike each other, and their spats have made the locker room pretty toxic. They both have many flaws, Poole is wildly inconsistent, while Draymond is a terrible scorer. Choose between one of them.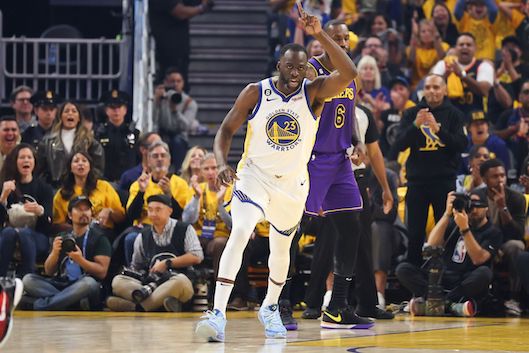 I'd assume that Green will stay after seeing what happened with James Wiseman, but then again, it was Poole who got a massive extension in the offseason.
What Gary Payton II said about the team's vibe was right, and it might have something to do with grizzled veterans like Nemanja Bjelica and Otto Porter Jr. leaving the squad in the offseason.
The Dubs need to find more veteran hidden gems like those two, while also reassuring Jonathan Kuminga that his role as the team's future star is safe.
Kuminga is special, and it will be a massive shame if the team trades him like what they did to James Wiseman.
The Warriors dynasty might be done for good this time, and if it is, I'm glad for all the memories they gave us and for making me love the game of basketball.
Best Team of Round Two
Los Angeles Lakers (4-2)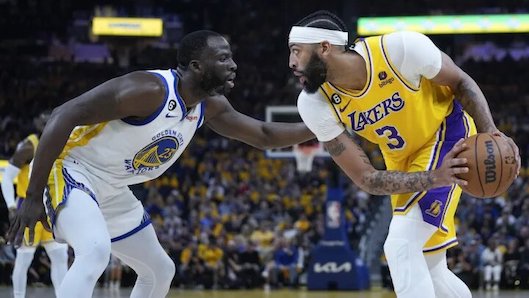 I
arring any significant injury, the Lakers should win it all. Their players are all fighters and have the heart of a champion.
They remind me of the last four NBA championship teams because they all played with heart. Case in point?
Lonnie Walker—who was all but removed from the Lakers' lineup back in March—turning into this series' X-Factor after not even playing in game one.
LeBron and AD are still dominant, too. Also, how did everyone let the Lakers get Austin Reaves as an undrafted free agent? Mark my words, this kid will be an All-Star in two years.
LeBron respects his game, and you have to be very special to earn LeBron's respect. It's not just a talent thing either, you must have a very hardworking mentality for King James to mentor you.
LeBron knew that Austin wouldn't be a two-way player for long, and studied Reaves' game when the Lakers signed him according to Mike Trudell.
"He's an NBA player. He can play at this level. I watched a lot of film on him when we (signed) him." Said James before Reaves' NBA debut in 2021. "His size, shot-making ability, passing, High IQ kid."
Almost two years after his debut, Austin is now balling out in the postseason, as had two 20-point performances to lead his squad to two crucial wins.
This kid is special, and so is this team.
MVP of Round Two
Nikola Jokic (Denver Nuggets)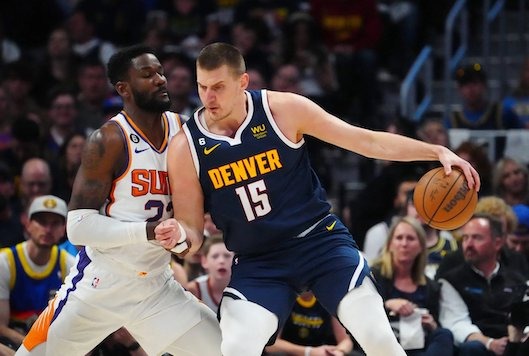 T
his is what being in the zone feels like. Jokic must be smiling right now after seeing Embiid lose in the second round again.
Yes, I am aware that Jokic and Embiid are friends, but at the end of the day, Jokic wants to be recognized as the best player in the association and will celebrate when his rivals slip up.
That's just how an elite athlete's mind works, so the same could be said for Embiid, LeBron, Steph, and others. Obviously, when your rival messes up, you have to avoid slipping up yourself, and Jokic definitely didn't slip up.
Averaging a 34.5-point triple-double on 60/44/85 shooting splits, he led by example and let everyone know that he might just be unstoppable.
But now, a familiar foe awaits. As Ric Flair used to say, "To be the man you gotta beat the man", and LeBron James has been "the man" for almost two decades now.
They met for the first time in 2020, when LeBron emerged victorious after a relatively disappointing showing from the Joker.
Three years later, Jokic has the chance to redeem himself. Will Jokic take the crown as the "King of the NBA" or will LeBron make his 11th NBA Finals? It's time to find out in the Western Conference Finals.
---
—More from Aidin Ebrahimi—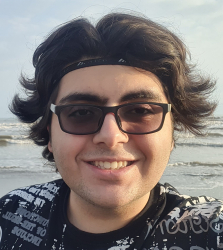 Latest posts by Aidin Ebrahimi
(see all)