Posted on October 30, 2023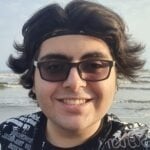 By Aidin Ebrahimi, SuperWest Sports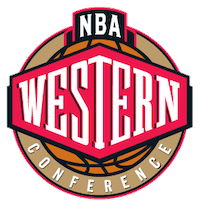 With the first week of the 2023-24 NBA season in the books, it's time for my first weekly Western Conference outlook.
Last season brought its share of thrills, but unfortunately, due to a string of injuries, the final stretch was a bit anti-climactic.
Now that all the stars are healthy again, this season could be one to remember.
So as always, here is my preview of this upcoming week's NBA action, as well as a look at the previous week's best team and MVP.
Boom Goes the Dynamite
The New Orleans Pelicans (2-0)
Z
ion Williamson has finally returned and the Pelicans are firing on all cylinders.
They look like a serious threat to finish as one of the best teams in the West, which is what we thought they would do last season with a fully healthy Zion.
Right before Zion's injury, the Pelicans were tied with the Grizzlies for the second seed and were just one win behind the first-seeded Nuggets.
This roster has quietly turned into one of the most talented rosters in the entire NBA, but the Pelicans have constantly received bad press due to Zion's injuries.
They started this season off with two very impressive wins against Memphis and New York, and while the Grizzlies are crumbling right now, the Knicks are a very solid team.
Zion hasn't lost a step since his return, and although the Pelicans are being cautious with his minutes (30 per game—three less than 2022-23), he is still averaging 23.5 points and six rebounds while shooting 61.8% from the field.
He is also the same dominant force from before, as he still hasn't attempted a shot outside the paint in the first two games of the season.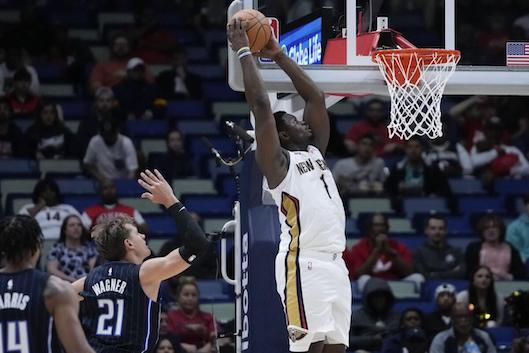 This means that all 21 of Zion's buckets so far have come from the paint, which includes five slam dunks.
Brandon Ingram had a very disappointing World Cup and is struggling from deep and with his turnovers.
But he's still a killer from the mid-range, taking 62.8% of his shots from the midrange zone, and converting at around a 60% clip.
The exact opposite of these two is CJ McCollum, who has yet to take a mid-range shot and has taken just four two-point shots. His 8-18 shooting from deep (44.4%) has helped the team tremendously.
Herb Jones and Jonas Valanciunas have never been elite three-point shooters but both have been shooting lights out from deep this season, which just opens up the floor even more for Zion and Ingram to operate.
This team is looking very good right now, but things will get even better once Trey Murphy III returns.
The Pelicans have announced that their young star "will return to basketball activities in 10-12 weeks" so it'd be fair to assume that he'll be back on the court by February. Whenever he returns, the rest of the West better watch out.
Win Now Mode
LeBron James, Stephen Curry, Kawhi Leonard, and Kevin Durant
T
hese four are the last few superstars of the previous era left standing, and they all have one goal in mind.

They are all gunning for one last ring, but the rest of the NBA (and the Western Conference) is growing up very fast and it might get difficult for these guys to keep up.
Not individually mind you, as they have all continued to put up elite stats, but team-wise it's getting harder and harder to win. Especially for the teams who are paying so much money for these players.

The Lakers, Warriors, Clippers, and Suns have all experienced a loss so far this season, and five years ago it would have been unimaginable to see all four of these guys having a combined 5-4 record after the first week.
The West is super loaded right now and with so many playoff-caliber teams (and the existence of the unpredictable Play-In tournament) some great teams will unfortunately miss out on playing in the postseason.
None of these four players have taken the regular season seriously in recent seasons, but now they will have to if they want to make the playoffs and compete. Automatic playoff appearances for superstars are a thing of the past.
The Wemby Experience
Victor Wembanyama
T
he golden kid has finally arrived. The most hyped-up international prospect in NBA history made his NBA debut this week and hasn't disappointed so far.
Wembanyama's stat line from his debut game was very similar to Tim Duncan's debut (both scored 15 points on 6-9 shooting and had trouble protecting the ball with 4+ turnovers).
So Spurs fans shouldn't worry too much about his deficiencies and focus on what he's doing well. Duncan has looked very good during clutch moments and knows how to cause turnovers on the defensive end.
Sticking with Duncan, he didn't have the quickest of starts to his career.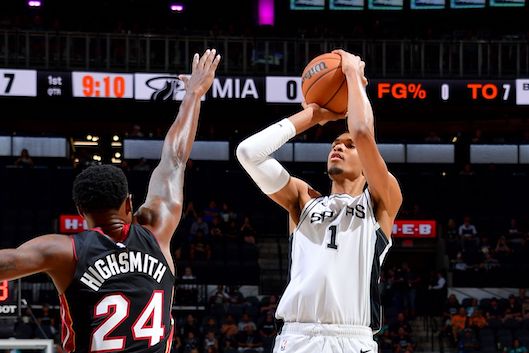 He averaged 14.5 points and 10.9 rebounds a night throughout his first 13 games, and struggled mightily with making shots from the foul line (shooting just 44% on free-throw attempts).
But the Hall of Famer turned things around from February onwards, averaging 25.5 points and 12.5 rebounds a night while shooting 73.8% from the free-throw line.
Rookie turnarounds are possible, and while Duncan was 21 as a rookie, Wembanyama is just 19.
Gregg Popovich has built a very talented roster around him with the likes of Keldon Johnson, Devin Vassell, Jeremy Sochan, and Zach Collins.
Wemby will quickly expand upon his game, and you can expect him to dominate late in the season just like Duncan.
Thunderstruck
The Oklahoma City Thunder (2-0)
T
he young and exciting OKC Thunder put the NBA world on notice last season by going 40-42 and even winning a game in the Play-In tournament despite winning just 24 games the year before and missing the second overall pick of the 2022 NBA draft Chet Holmgren.
Holmgren is back now and has looked pretty sharp, shooting 9-16 from the field and 5-7 from deep and averaging 3.5 blocks a night.
Another great addition to this team has been rookie Cason Wallace, who has only missed one shot so far in his young NBA career.
But we all know that this is Shai Gilgeous-Alexander's team.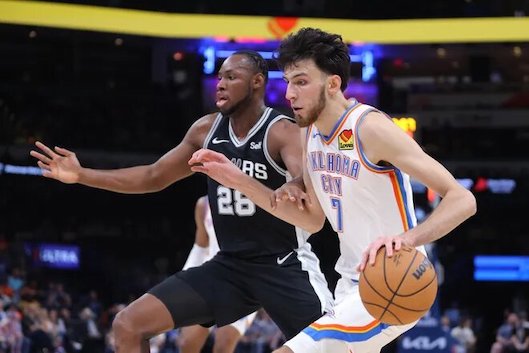 Shai is looking to improve his passing and rebounding numbers, and he is certainly moving in the right direction, dishing out 10 assists in his first game before grabbing 11 rebounds in his next game.
His scoring is still elite, averaging 32.5 PPG while shooting 61.4% from the floor, 57.1% from deep, and going 7-7 from the line.
Add that to the contributions of Lu Dort, Jalen Williams, and Josh Giddey, and you'll get one of the best young cores in the NBA today.
They might be ready to contend right now, just like the Grizzlies before all the Ja Morant off-court stuff.
Now that I've made that comparison, I should point out that the Thunder need to get some veterans if they want to avoid similar situations from happening.
Best Team of the Previous Week
The Denver Nuggets (2-0)
T
he more things change, the more they stay the same. Nikola Jokic and Jamal Murray are still the best duo in basketball, averaging 47 points, 14 rebounds, and 14.5 assists as a duo so far this season.

As a team, the Nuggets are currently second in the West in assists and steals per game, and they lead the West in blocks per game.
Reggie Jackson has finally found his role on this team after playing just 18 total minutes in the playoffs. While the 33-year-old Jackson won't replace Bruce Brown entirely, he'll fill some of the gaps, especially scoring-wise.
Until further notice, the Nuggets still run the West, and stopping them will be a very difficult task, even for the star-studded teams with experienced superstars.
MVP of the Previous Week
Luka Doncic (Dallas Mavericks)
I
t finally looks like Kyrie Irving and Luka Doncic have figured things out. After people like Skip Bayless debated who was the alpha dog on this team, Kyrie has taken a step back and is letting Luka just do his thing.

The mercurial talent started the 2023-24 season off by dropping a 33-point triple-double and spoiling Victor Wembanyama's debut, but the best was yet to come.
He scored 49 points while making nine threes, including a ridiculous shot to give the Mavs the lead with 26 seconds left. This was his 30th 40+ point game.
Let's check out a crazy stat: Since 1983-84, only Michael Jordan (52) and LeBron James (36) have had more 40+ point games before turning 25.
Luka could even match LeBron if he records six more 40+ point games in the next 122 days. Simply put, he is a once-in-a-generation talent, and now that he has Kyrie, he is looking to turn that talent into wins.
---
—More from Aidin Ebrahimi—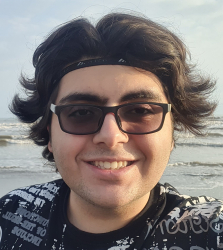 Latest posts by Aidin Ebrahimi
(see all)