Bruins Nation: You've had to have been living under a rock to not hear the news that the Pac-12 cancelled its fall sports season. Same with the Big Ten. Same with the Mountain West and the MAC.
You'd have to almost deliberately not be paying attention to have heard that the college football season has been drastically altered by the Pac-12, Big Ten, MWC and MAC's decisions to 'postpone' but more likely cancel the football season.
And as such, other coaches from around the country, those in conferences that are still planning on playing their new, revised seasons, have been asked for their thoughts on the Pac-12 and Big Ten's decisions to not play in 2020.
---
—More from News Feed—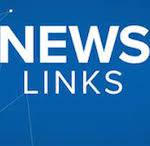 Latest posts by News Feed
(see all)