Posted on July 29, 2023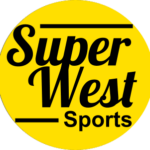 By SuperWest Sports Staff
When 2024 SuperWest football recruits decommit, you'll see them here.
Below you'll find a list of the players' names, teams, positions, rating stars (per 247Sports), and dates they decommitted.
For reference, the decommit lists for  2022, 2021, and 2020 appear beneath them as well.
Be sure to check out our Commitment Tracker as well.
| Player | Decommit From | Position | Stars | Decommit Date |
| --- | --- | --- | --- | --- |
| Manasse Itete | USC | OT | 4 | 7/28/2023 |
| Logan Saldate | Oregon St | WR | 3 | 7/21/2023 |
| Isaia Faga | Utah | DL | 3 | 6/28/2023 |
| Luke Ferrelli | Arizona | LB | 3 | 6/27/2023 |
| Chance Harrison | BYU | ATH | 3 | 6/22/2023 |
| Ty Cozad | Air Force | RB | 0 | 6/20/2023 |
| Tyseer Denmark | Oregon | WR | 4 | 6/17/2023 |
| Landon Bell | Washington | ATH | 3 | 6/14/2023 |
| EJ Caminong | Washington | QB | 3 | 6/12/2023 |
2023 SuperWest football recruits decommits
| Player | Decommit From | Position | Stars | Decommit Date |
| --- | --- | --- | --- | --- |
| Carter Stoutmire | Arizona | CB | 3 | 12/18/22 |
| Lincoln Kienholz | Washington | QB | 4 | 12/14/22 |
| RL Miller | ASU | LB | 3 | 12/08/22 |
| Adrian Wilson | Colorado | S | 3 | 12/06/22 |
| Solomon Davis | Arizona | ATH | 3 | 12/06/22 |
| Grant Buckley | USC | DL | 3 | 12/01/22 |
| Walker Lyons | Stanford | TE | 4 | 11/28/22 |
| Landen Chambers | BYU | RB | 3 | 11/18/22 |
| Jo'Laison Landry | Utah | DL | 3 | 11/14/22 |
| Jailen Ruth | WSU | LB | 3 | 11/14/22 |
| Jalen Gilbert | WSU | S | 3 | 11/09/22 |
| Stanley Raass | BYU | DL | 3 | 11/09/22 |
| Sua Lefotu | Washington | DL | 3 | 11/02/22 |
| Wesley Watson | Colorado | WR | 3 | 10/31/22 |
| Justin Johnson | Arizona | S | 3 | 10/17/22 |
| Roderick Robinson | UCLA | RB | 4 | 10/10/22 |
| Jalen O'Neal | Oregon St | S | 3 | 10/03/22 |
| Braxton Myers | USC | CB | 4 | 09/07/22 |
| Armel Mukam | Stanford | DE | 3 | 08/24/22 |
| Caleb Bryant | Utah | DL | 3 | 08/20/22 |
| R.J. Jones | Cal | DB | 4 | 08/18/22 |
| Ashton Sanders | Cal | DL | 3 | 08/15/22 |
| Naquil Betrand | Colorado | OT | 3 | 07/04/22 |
2022 SuperWest football recruits decommits
| Player | Decommit From | Position | Stars | Decommit Date |
| --- | --- | --- | --- | --- |
| Carson Mott | Cal | DE | 3 | 5/24/22 |
| Roman Rashada | BYU | CB | 0 | 4/1/22 |
| Gracen Halton | Oregon | EDGE | 4 | 1/26/22 |
| Justius Lowe | Utah | WR | 3 | 1/16/22 |
| Stephon Johnson | Oregon | WR | 3 | 1/5/22 |
| Dave Iuli | Oregon | OL | 4 | 12/26/21 |
| Kenny Soares | Colorado | LB | 3 | 12/15/21 |
| Mekhi Fox | UCLA | ATH | 3 | 12/14/21 |
| Damonic Williams | Cal | DL | 3 | 12/14/21 |
| Tavo Motuapuaka | Utah | OT | 3 | 12/12/21 |
| Kamari Ramsey | Stanford | S | 4 | 12/12/21 |
| Kyron Chambers | Arizona | CB | 3 | 12/12/21 |
| Vega Ioane | Washington | OL | 3 | 12/12/21 |
| Adryan Lara | WSU | QB | 3 | 12/9/21 |
| Chance Bogan | Washington | TE | 3 | 12/9/21 |
| Jahlil Florence | Oregon | CB | 4 | 12/9/21 |
| Landon Hullaby | Oregon | S | 3 | 12/9/21 |
| Emar'rion Winston | Oregon | LB | 3 | 12/9/21 |
| Keith Olson | USC | OT | 3 | 12/8/21 |
| Cameron Williams | Oregon | OT | 3 | 12/8/21 |
| Jackson Strattan | Washington | QB | 3 | 12/7/21 |
| Kelvin Banks Jr. | Oregon | OT | 5 | 12/6/21 |
| TJ Dudley | Oregon | LB | 4 | 12/6/21 |
| Tanner Bailey | Oregon | QB | 4 | 12/6/21 |
| Jaeden Gould | USC | CB | 4 | 12/1/21 |
| Kevin Green | USC | WR | 3 | 11/30/21 |
| Erick Conley | Colorado | DL | 3 | 11/25/21 |
| Devin Brown | USC | QB | 4 | 11/24/21 |
| McKale Boley | Colorado | OT | 3 | 11/23/21 |
| Jeffrey Ugo | Utah | S | 3 | 11/23/21 |
| Percy Lewis | Oregon | OT | 3 | 11/23/21 |
| TJ Hall | Washington | ATH | 3 | 11/21/21 |
| Tristan Monday | Arizona | LB | 3 | 11/15/21 |
| Braxton Fely | BYU | DL | 3 | 11/17/21 |
| Domani Jackson | USC | CB | 5 | 11/14/21 |
| Syncere Massey | ASU | DL | 3 | 11/8/21 |
| Isaiah Sategna | Oregon | WR | 4 | 11/3/21 |
| Adarrius Harshaw | Utah | WR | 3 | 11/2/21 |
| Nicholas Anderson | Oregon | WR | 4 | 11/1/21 |
| Ty Kana | USC | LB | 3 | 10/25/21 |
| Mykel Williams | USC | DL | 5 | 10/20/21 |
| Zeke Berry | Arizona | CB | 3 | 10/10/21 |
| Zion Steptoe | Utah | WR | 3 | 10/4/21 |
| Aisea Moa | Utah | DL | 4 | 9/29/21 |
| Larry Turner-Gooden | ASU | DB | 4 | 9/23/21 |
| Justyn Martin | Cal | QB | 4 | 9/21/21 |
| Jaydn Ott | Cal | RB | 4 | 9/16/21 |
| Alfonzo Allen | ASU | DB | 4 | 8/28/21 |
| Ben Roberts | Washington | DL | 3 | 8/17/21 |
| Ronald Lewis | Colorado | CB | 3 | 8/4/21 |
| TJ Hall | Arizona | ATH | 3 | 7/31/21 |
| Cole Prusia | OSU | WR | 3 | 7/30/21 |
| Jaylin Marshall | ASU | S | 4 | 7/26/21 |
| Paul Fitzgerald | BYU | EDGE | 3 | 7/12/21 |
| Keyan Burnett | USC | TE | 4 | 7/3/21 |
| Mark Nabou | Washington | OL | 3 | 6/23/21 |
| Carlton Madden | Colorado | LB | 3 | 6/21/21 |
| AJ Jones | UCLA | WR | 3 | 6/14/21 |
| JP Zamora | Utah | QB | 3 | 5/6/21 |
| Dylan Lopez | USC | OL | 3 | 4/2/21 |
| Sir Mells | Washington | DT | 3 | 2/27/21 |
| Anthony Jones | Washington | ATH | 3 | 2/26/21 |
| Niuafe Tuihalamaka | USC | ILB | 4 | 1/23/21 |
| Treyson Bourguet | Arizona | QB | 3 | 12/14/20 |
| Kyion Grayes | Arizona | WR | 4 | 12/14/20 |
| Jaydn Ott | Oregon | RB | 4 | 6/16/20 |
| Anthony Costanzo | Colorado | ATH | 3 | 3/25/20 |
2021 SuperWest football recruits decommits
| Decommit From | Decommit Date | Player | Position | Stars |
| --- | --- | --- | --- | --- |
| Colorado | 6/8/21 | Atanza Vonger | S | 4 |
| Colorado | 2/3/21 | Ikechukwu Iwunnah | DT | 3 |
| Colorado | 2/2/21 | TJ Patu | OLB | 3 |
| ASU | 1/3/21 | Kamron Beachem | ATH | 3 |
| Arizona | 1/27/21 | KC Ossai | ILB | 3 |
2020 Pac-12 football recruits decommits
| Decommit From | Decommit Date | Player | Position | Stars |
| --- | --- | --- | --- | --- |
| Colorado | 2/1/21 | Jordan Berry | DT | 3 |
| Stanford | 4/2/20 | Ayden Hector | CB | 4 |
| WSU | 2/5/20 | Jay Wilkerson | WR | 3 |
---
—More from Staff—