Posted on October 26, 2023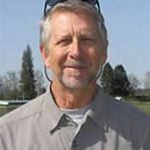 By Steve Ritchie, SuperWest Sports
T
he 2023 Pac-12 Men's Cross Country Championships, scheduled for Friday, October 27, figure to be bitter-sweet.

Hosted by the Huskies at the Chambers Bay Regional Park in University Place, Washington, it will be the final cross-country championship meet, at least as the Conference is currently constituted.
Since joining the conference in 2011, Colorado has dominated Pac-12 men's cross country, winning eight of the 12 championships.
Stanford won the other four, while powers like Oregon, which won three straight titles from 2006 to 2008, and the Washington Huskies have been shut out.
In 2022, however, Stanford breezed to an easy victory in the Pac-12 meet, beating the second-place Buffs by 39 points.
The Cardinal placed five runners in the top seven and six in the top 10, while Colorado, Oregon and Washington each placed just one runner in the top ten finishers.
This 2023 season looks like a different story.
Two-time winner Charles Hicks of Stanford graduated and turned pro. Devin Hart, 10th last season at Pac-12s, transferred, and Meika Beaudoin-Rosseau, fifth in 2022, also graduated.
Cole Sprout has competed in 2023 but is not on his previous form which earned him third place at the conference meet.
That downturn in fortunes would appear to open the door to a conference championship for Colorado.
Though Colorado does not have an individual the quality of Stanford's Ky Robinson, the Buffs do have outstanding depth and a tradition of running well at Pac-12s.
But it's not just Colorado lacking in star power, it's really the entire conference on the men's side.
Apart from Robinson, the overwhelming favorite for individual honors, there really is no other runner who has proven to be elite on the national level.
What the Pac-12 men's teams do have is a plethora of promising freshmen.
Oregon has 15 freshmen on their roster, 11 of them true freshmen. Stanford and Colorado will reload and Washington is drawing a number of talented recruits as well.
Just don't expect to see many freshmen at the front of the pack this year.

Colorado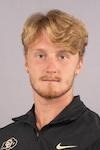 A
n exception to the above sentence is Isaiah Givens, the first-year runner who led the Buffs at the Nuttycombe Invitational earlier this month with a 24th-place finish.
Colorado's performance at Nuttycombe sent their national ranking in the opposite direction as Stanford's.
Mark Wetmore's team climbed from 20th to ninth after their seventh-place finish at that meet, a good indication that Wetmore has his men peaking at the right time.

Stanford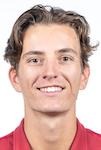 A
ussie Ky Robinson is the overwhelming favorite to win the men's race at Chambers Bay. Robinson was 10th at the 2022 NCAA Cross Country Championships and he swept the 5K and 10K at NCAAs in track this past June.
Cole Sprout, the team's number two returner, placed just 84th at Nuttycombe and 62nd at the Virginia Invitational.
Sprout's struggles and losses to graduation and the transfer portal have dropped the Cardinal men from 13th nationally to 25th place.

Oregon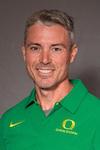 T
he Ducks are in the midst of a major rebuilding project. Coach Jerry Schumacher, who was hired in August 2022, has 15 freshmen on his roster and only a few have competed to date this season.
With freshmen Simeon Birnbaum, Connor Burns and Reinhardt Harrison and transfers like Izaiah Steury from Notre Dame waiting in the wings, look for the Ducks to ascend the national rankings in the near future.
It just won't be this year.

Washington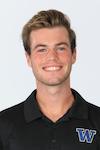 T
he Huskies lost their top two men from last season—Brian Fay and Isaac Green—but Luke Houser, 15th last year at Pac-12s, is back and running well.
Coach Andy Powell has a deep mid-distance squad in track and we'll likely see 1500-meter standouts Joe Waskom and Nathan Green make their season debut at Pac-12s.
It will be interesting to see how the UW milers do at the 8K distance.
Team Picks
1. Colorado
2. Stanford
3. Oregon
4. Washington
5. WSU
6. UCLA
7. ASU
8. Arizona
9. California
Individual Picks
1. Ky Robinson, Stanford
2. Luke Houser, Washington
3. Isaiah Givens, Colorado
4. Austin Vancil, Colorado
5. Quincy Norman, Oregon
6. Brian Barsaiya, WSU
7. Thomas Boyden, Stanford
8. Cole Sprout, Stanford
9. Leo Daschbach, Washington
10.Noah Hibbard, Colorado
How to Watch
All events on Pac-12 Network, Pac-12 Now app, and Pac-12.com
10 am — Men's 8K Race
11 am — Women's 6K Race
---
—More from Steve Ritchie—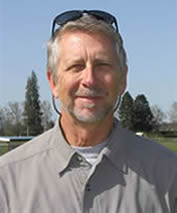 Latest posts by Steve Ritchie
(see all)