Posted on August 22, 2023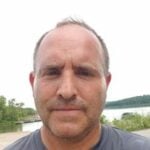 By Stephen Vilardo, SuperWest Sports
A
fter the season the Rams had in 2022, it is hard to remember that this franchise is just two seasons removed from a Super Bowl championship.

Los Angeles' title defense last season ended in a disappointing 5-12 campaign. The Rams certainly did not win the off-season either.
Jalen Ramsey was sent to the Dolphins with minimal return. The signings ended up being WR Demarcus Robinson and QB Brett Rypien…not exactly front-page players.
Will the Rams be competitive?
Well, they believe they will be, having said as much in March when a letter was sent to season ticket holders assuring them that they still planned to compete for a playoff spot, despite their offseason approach.
Again, not exactly a sign of wonderful things ahead. But again, so closely removed from a world title.
I look at Los Angeles' upcoming season below with an analysis of the team's offense, defense, and 2023 season outlook in the third of eight NFC and AFC West Division previews.
2022 in Review
L
ast season was a disaster in many ways. The team opened 3-3, but then things got dicey following their bye and the Rams lost six in a row.
They would finish the season going 2-9 down the stretch as Matthew Stafford was limited to just nine games on the year.
In addition to Stafford, the Rams also lost Cooper Kupp and Aaron Donald to season-ending injuries in 2022, as the 12 losses equated to the most ever by a defending Super Bowl champion.
Those three are all back this season and that offers promise. But all three are getting older and coming off injuries.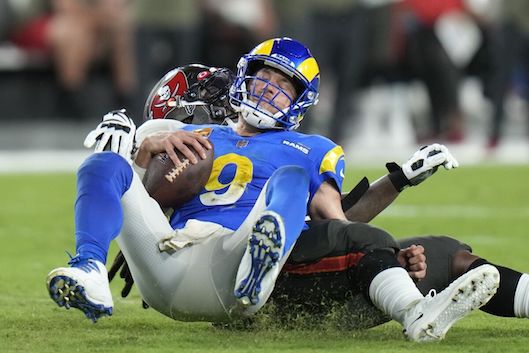 In the nine outings Stafford played in 2022, the QB was less than stellar, finishing the season with his worst QB rating (87.4) since his rookie season in 2009 (61.0).
He also got hit—a lot—getting sacked 29 times, bringing his career total to 444 that is a lot of punishment. By comparison, Stafford was only sacked 30 times in 17 regular season games in the 2021 title season.
The injury bug from last season has been extended as Cooper Kupp is once again working to return from an injury sustained at camp.
Offense
V
an Jefferson and Ben Skowronek look to be the prime receiving targets in the meantime.
Puka Nacua has been impressive in camp and could end up being productive. TE Tyler Higbee will be a solid target.
With the development of Nacua to go along with a healthy Kupp the Rams could be in decent shape with pass catchers.
Stafford can return to being a top-10 QB in this league, but he will need better protection.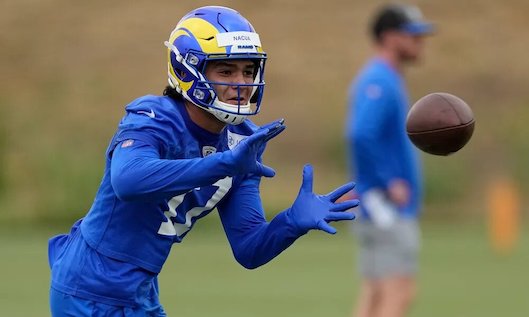 That could once again be an issue. The Rams' offensive line does not appear that it will be a great deal better this season. The Rams used their second-round draft choice on guard Steve Avila in an attempt to help fix the line.
(The Rams did not have a first-round pick in 2023, again, rough offseason). The line will still have issues.
Cam Akers laid claim to the RB spot at the end of last season as he ran for 512 yards and six TDs over his last six starts. The Rams don't have a whole lot of other options in the backfield at the moment.
Akers was impressive down the stretch as he went for 4.9 yards per carry in the final third of the season. Again, the line will need to produce.
Defense
O
n defense, they have Aaron Donald. That is always a good starting point, but what have they got around him?
The secondary and linebackers are unproven and have a lot of question marks. Ahkello Witherspoon will be at one corner and has potential.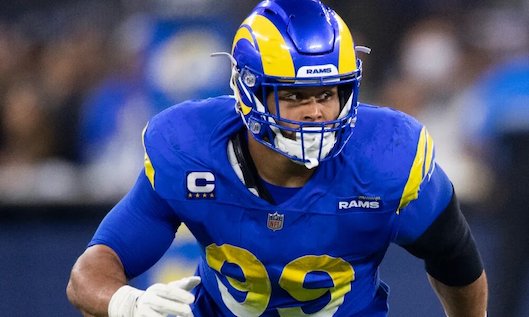 The Rams are inexperienced on the defensive side of the ball and do not have much depth to lean on. This unit must improve as the season progresses.
How rapidly and how much they do could be the difference in the season for the Rams.
2023 Outlook
G
eneral manager Les Snead has termed the project this past offseason as a "remodel" rather than a rebuild.

Call it what you want but this will be a team that will be on the outside looking in come playoff time.
They will win some games this year and have enough star power that those guys will have flashes of brilliance and take over a game.
The bottom line is this team is not quite there yet with the rebuild/remodel or whatever you want to call it.
The overall roster talent and depth will limit them this season. The good news is Los Angeles has $72.2 million in cap space and still could free more up prior to next winter.
Consequently, the Rams will have plenty of money next off-season for a full-on reconstruction.
---
—More from Stephen Vilardo—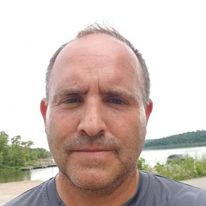 Latest posts by Stephen Vilardo
(see all)