Posted on July 27, 2023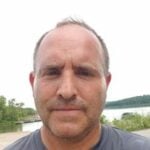 By Stephen Vilardo, SuperWest Sports
L
ast year Air Force won 10 games, reaching that milestone for the third time in the last four seasons.
The lone exception occurred in 2020 when the Falcons played just six games.
The 2022 season culminated with a 30-15 win over Baylor in the Armed Forces Bowl, marking their fourth straight postseason victory.
I preview Air Force's upcoming season below with a quick look back at last season and an analysis of the offense, defense, and schedule.
Air Force Falcons Fast Facts
• 2022 Record: 10-3
• Head Coach: Troy Calhoun (121-78 at Air Force)
• Offensive Coordinator: Mike Thiessen
• Defensive Coordinator: Brian Knorr
• Home Stadium: Falcon Stadium (46,692), Colorado Springs, CO
• Last Conference Title: 1998, WAC
2022 in Review
A
t times last season, the Falcons looked like the best team in the Conference, with their three losses coming by a combined 15 points.

While the Falcons bring back a bunch this season, they will need to replace some pieces from their backfield.
Haaziq Daniels won 22 games as the Falcons starting QB over the last three seasons, which tied him for second-most in school history.
(Another interesting note on Daniels: He is the only player in FBS history to hold a school's record for both the longest pass play, at 92 yards, and the longest run play, at 94 yards.)
Offense
N
eedless to say, those will be big shoes to fill at the QB spot by either Jensen Jones or Ben Brittain.
Both have some experience—Brittain is a senior while Jones is a junior—but it will be tough to match the production of Daniels.
Another spot that the Falcons will need to replace is the main ball carrier in Brad Roberts, who is also gone from last season's squad. That role will be filled this season by John Lee Eldridge.
Eldridge was the second-leading rusher last season with 766 yards on the ground and averaged 7.7 per touch. Owen Burk, who like Eldridge is a senior, should also see a lot of carries as he takes over the fullback spot.
Aiden Calvert should be the other back getting a good deal of touches with Jet Harris another option at FB.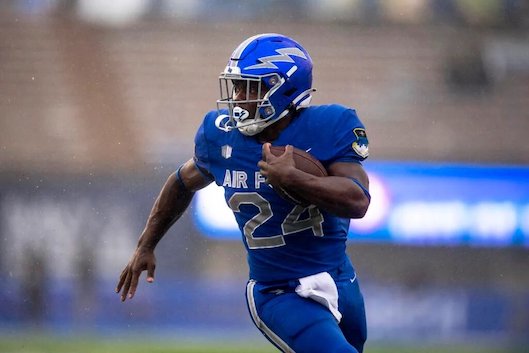 Air Force is going to run the ball effectively no matter who is toting it. It is what they do. The Falcons have led the nation in rushing in each of the last three seasons, going for north of 300 yards per game each season.
Last year they gained 326.7 yards per game on the ground. And they will run effectively this season as well because of the line they are running behind.
The Falcons will have to replace Everett Smalley but return several quality players.
Thor Paglialong will man the center position and brings all-conference talent. He will be the leader of a group that returns 62 career starts.
Wesley Ndago will return at one guard spot while Adam Karas will be a tackle. Either one of them could find their way onto all-conference teams.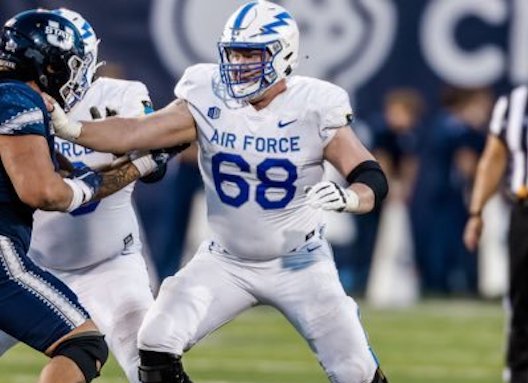 Kaleb Holcomb has 13 career starts and should be at the LT this year with Ethan Jackman in the second guard spot. The Falcons O-line is nicknamed The Diesel and it should keep churning out yardage this season.
The receivers will be all new this season with Dane Kinamon the top returner. He had two catches for 88 yards in 2022. The wide receivers are often overlooked in this offense as they are there mostly to block.
But as evidenced by the stats on Kinamon—who averaged 44.0 yards per catch—they make big plays.
They will need to replace the deep threats as David Cormier was the main target last season. Kinamon and Brandon Engel should be in that role this season.
Defense
L
ast season the Falcons had the No. 1 defense in the nation allowing just 254.4 yards of offense per game.
That was clearly aided by an offense that kept control of the ball for over 36 minutes per game.
But it was also a unit that was stout against the run, allowing just 95.3 yards rushing per game at 3.4 per carry.
The Falcons also got teams off the field on third down, ranking fifth in the nation in limiting opponents to a 27.9% conversion rate on third downs. The unit returns eight starters this season.
The defensive line returns both tackles in Payton Zdroik and Jayden Thiergood who combined for 7 sacks and 10 TFLs in 2022. Those two are quick off the ball and will fill in the interior gaps.
The Falcons will need to replace both ends. Look for Bo Richter, PJ Ramsey, and Jack Curtis to form a solid rotation that should create a lot of pressure.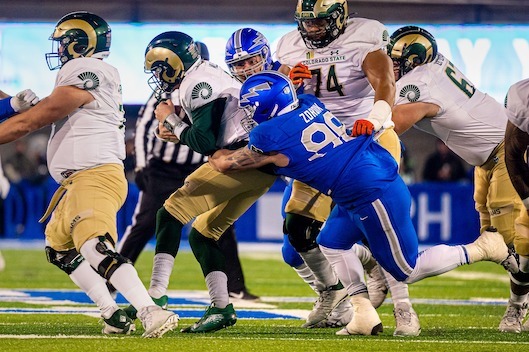 Air Force will replace its leading sack man from last season in Vince Sanford. That loss notwithstanding, the linebackers bring back a lot of depth with six of their top eight from last season's rotation back in the fold.
The Falcons will primarily employ a 4-2-5 scheme on defense this year and the two in the middle should be Alec Mock and Johnathan Youngblood. That duo should be able to pick up the production from last year.
Look for Jayden Goodwin to be in their SPUR hybrid spot. Goodwin collected 58 tackles and five passes defended in 2022 to go along with three stops in the backfield and will be solid in the LB/S role.
The secondary has a chance to be the best in the Mountain West, especially at the safety position. Camby Goff, Trey Taylor along with Goodwin will be about a formidable trio as you can find.
The corners have experience with Jamari Bellamy and Michael Mack on the outside. The Falcons allowed 159 passing yards per game and should be very good against the pass this season.
Schedule
2023 Air Force Falcons Football Schedule
Sept 2 vs Robert Morris
Sept 9 at Sam Houston
Sept 16 vs Utah State
Sept 23 at San Jose State
Sept 30 vs San Diego State
Oct 14 vs Wyoming
Oct 21 at Navy
Oct 28 at Colorado State
Nov 4 vs Army
Nov 11 at Hawai'i
Nov 18 vs UNLV
Nov 25 at Boise State
A
ir Force gets Robert Morris and Sam Houston in the nonconference portion of the schedule in addition to a trip to Navy and Army coming west to play in Denver.
Obviously, anything can happen in the games against the other service academies, but the Falcons would seem to have an edge talent-wise this season.

Getting Army in Colorado and Navy breaking in a new coach would seem to point to an unblemished nonconference mark for the Falcons.
In conference play, among the frontrunners, they get San Diego State and Wyoming at home along with UNLV and Utah State.
The Falcons are 42-10 at home since 2014. They are very tough to beat at Falcon Stadium. Last season the lone home loss was to Boise State.

The road portion of MW play takes them to San Jose State, Colorado State, Hawai'i, and Boise State.
Should the Falcons be able to hold serve at home and even get two of those first three on the road, the game with the Broncos on Thanksgiving weekend could be a preview of the Conference title game.
It could also be a de facto elimination game for the losing side.
Troy Calhoun has built a winning program in his 16 seasons at his alma mater. This season will be no different and could be the year Air Force takes the next step in their quest for their first MW Conference Championship.
The Falcons could be favored in each of their first 11 games of the season and could enter the finale against Boise State with double-digit wins.
---
—More from Stephen Vilardo—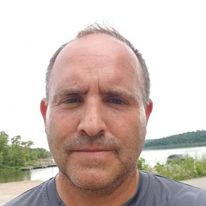 Latest posts by Stephen Vilardo
(see all)