Posted on July 31, 2023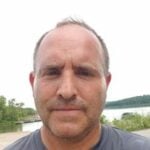 By Stephen Vilardo, SuperWest Sports
T
he Broncos have won 86 games since 2014, tied with Appalachian State for the most in the nation during the Playoff era.
Last year, for the third time in the last five seasons Boise State won at least 10 games.
I preview BSU's upcoming season below with a quick look back at last season and an analysis of the offense, defense, and schedule.
Boise State Fast Facts
• 2022 Record: 10-4
• Head Coach: Andy Avalos (17-9 at BSU)
• Offensive Coordinator: Bush Hamdan
• Defensive Coordinators: Spencer Danielson, Kane Ioane
• Home Stadium: Albertsons Stadium (36,387), Boise, ID
• Last Conference Title: 2019, Mountain West
2022 in Review
T
he last time the Broncos had a losing record was 1997, that is how good the program has become.

A bit surprising when you pull all that success back is the fact that with their loss to Fresno State in the Mountain West Championship, it's been three straight years since the Broncos brought home a conference crown.
And in four of the last five years, another team has taken the Mountain West title.
Now that certainly does not diminish all the success the program has had in the past 25 years.
But it just goes to show that, despite all that success—and there is a lot of it—Boise State is still looking to take home the conference title for the first time since 2019.
The Broncos have won consistently this entire century and 2023 should be no different.
Offense
O
n the offensive side of the ball, Boise State returns a ton!
All told, nine starters come back, along with some key backups who certainly could be starters. That includes a kicker who is one of the best in the Conference.
Taylen Green stepped in and started the final 10 games of the season, earning MW Freshman of the Year honors. He completed 61.3% of his passes, showing glimpses of what could be in a few games last season.
Against Colorado State, he connected on 80% of his passes and followed that performance up with a 73.9% game against BYU. He threw for over 200 yards six times with a high mark of 305 in the CSU game.
Green did all of that while also running for 588 yards on the season, and losing just 58 yards on the ground total in 2022.
He is going to make plays with his legs, and that is his strength, but look for more consistency in the passing game this season as he continues to make strides.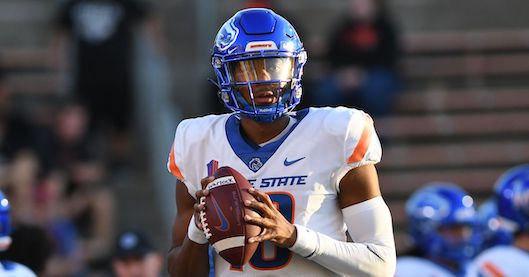 Green's agility to move the ball on the ground is only one component of a rushing attack that figures to be one of the best in the nation.
Last season, the Broncos averaged 196.4 yards per game on the ground, 29th-best in the country. George Holani has battled injuries for much of his career but when he is healthy—as he was last season—he produces.
Holani led Boise State with 1,157 yards, averaging 5.2 per carry in 2022, and collecting six 100-yard rushing games.
Ashton Jeanty ran for 821 yards as a true freshman in 2022. He led the Broncos in rushing in the Miami Beach Bowl with a program bowl-game-record 178 yards.
Holani and Jeanty both could top the 1,000-yard mark and give Boise State a powerful one-two punch. Tyler Crowe would be the third option should the injury bug bite. Crowe averaged 7.3 yards on 15 runs in 2022.
Cade Beresford is a bonafide star at one tackle spot and Ben Dooley could be an All-Conference performer at guard.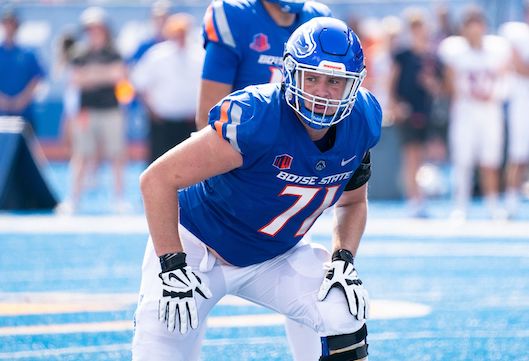 The pieces around them on the line will be patched in. Garrett Curran should be at the right guard spot after playing on the left side last season both tackle and guard.
Freshman Kage Casey or Texas Tech import Ethan Carde should be at left tackle. The center will be Mason Rudolph at the start of the season. There is depth and talent on the line, but it may take a few games to fully gel.
The Broncos are by no means one-dimensional on offense as their top four pass catchers from last season are all back. BSU averaged 191 yards passing per outing in 2022.
Consequently, Green will have a lot of depth to work with in the receiving corps.
Latrell Caples has been ruled out for the season with a preseason leg injury, but Billy Bowers and Riley Smith should lead the way on the outside.
Smith returns at TE. Eric McAlister can stretch the field and will be another option at wide receiver.
True freshman Prince Strachan is a big target at 6-foot-5 and will be a vertical threat who could develop into a playmaker for the Broncos.
Defense
B
oise State ranked seventh in the nation in total defense in 2022, allowing just 292.3 yards per game. and its 19.5 points allowed per game was the 15th-best in the nation.
This season's unit may not match that kind of production, though five starters return from 2022. There are a number of guys who played a lot as backups returning and will need to step up in 2023.
On the line, Herbert Gums is the lone returning starter and that is a good starting spot. Gums is a big 330-pounder who will clog the lanes in the middle. Last season he collected 25 tackles and 1.5 sacks.
This season the Broncos will need him to be even more productive.
The ends on either side of him will be new starters in Ahmed Hassanein at an end and Braxton Fely at the other tackle spot. Demitri Washington could have a monster year from the edge.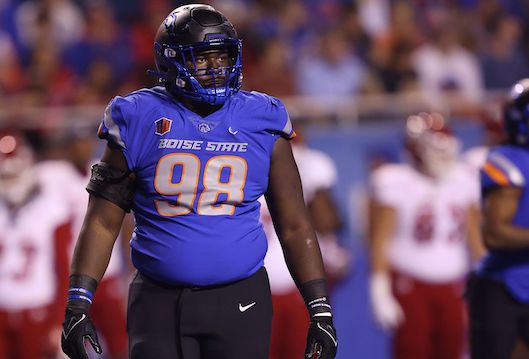 The linebackers will be led by DJ Schramm who recorded a team-high 107 stops in 2022. Andrew Simpson and Ty Tanner were solid pieces last season; this year they will have to step up and be big-time factors.
The back end of the defense has a pair of starters back in Rodney Robinson at safety and Markel Reed at corner. Robinson, a playmaker, supplied 49 tackles and three interceptions in 2022. He should be very good at the back.
Alexander Teubner could be the other safety while the options at corner look like Jaylen Clarck, Seyi Oladipo, and Dionte Thornton.
It is all about the pass rush for Boise State. The rush can come from anywhere on the field. If the pass rush is effective, then the secondary will get the job done in the back half.
Andy Avalos is a defensive coach, and this unit will be good. It just might take some time in August to get there.
Schedule
2023 Boise State Broncos Football Schedule
Sept 2 at Washington
Sept 9 vs UCF
Sept 16 vs North Dakota
Sept 22 at San Diego State
Sept 30 at Memphis
Oct 7 vs San Jose State
Oct 14 at Colorado State
Oct 28 vs Wyoming
Nov 4 at Fresno State
Nov 11 vs New Mexico
Nov 18 at Utah State
Nov 24 vs Air Force
T
he Broncos' schedule is daunting. The non-conference slate sees trips to Washington and Memphis with visits from UCF and North Dakota.

The three FBS opponents all played in bowl games to end 2022 while North Dakota made the playoffs at the FCS level.
In Mountain West play, they don't miss any of the contenders. San Diego State and Fresno State are road games while San Jose State, Wyoming, and Air Force come to the blue turf.
The visit from Wyoming comes following the Broncos' bye, but the Cowboys will also be coming off a bye week. San Jose State will also have a full week to get ready for BSU.

While the schedule is demanding, it should not be anything Boise State can't handle. The Broncos are the most talented team in the Conference and should find themselves playing for the championship again.
The Broncos' consistent winning ways show no sign of ending this season, but they certainly hope the championship drought does.
---
—More from Stephen Vilardo—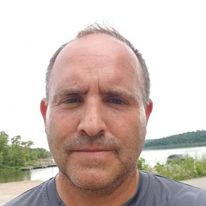 Latest posts by Stephen Vilardo
(see all)