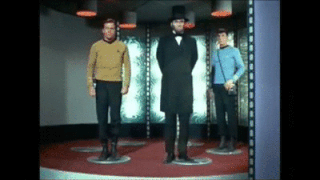 T
he Transfer Portal was reset on July 31, 2021, and we have created this new table for Pac-12 players who have entered the portal since then.
(You can still find the 2020-21 portal, with players dating back to September 0f 2020, here.)
The table below is updated daily and can be searched and sorted by player name, originating program, destination program, and recruiting stars.
| Player | Pos | HS Rating | School From | School To |
| --- | --- | --- | --- | --- |
| AJ Abbott | QB | 0-star | Oregon | Montana |
| Mitchell Quinn | WR | 0-star | WSU | |
| Eli'jah Winston | LB | 4-star | USC | Nevada |
| Caleb Berry | RB | 3-star | Washington | Incarnate Word |
| Meki Pei | S | 0-star | Washington | Hawaii |
| Cristiano Palazzo | PK | 0-star | Oregon | Colorado |
| Daymon David | S | 4-star | Oregon | Oregon |
| Kristian Williams | DL | 3-star | Oregon | Missouri |
| DJ Williams | RB | 4-star | Florida State | Arizona |
| Malik Hausman | CB | 3-star | Arizona | Hawaii |
| Jabar Triplett | LB | 3-star | Arizona | |
| Joe Golden | DL | 0-star | Northern Colorado | OSU |
| Kasen Kinchen | DB | 3-star | Washington | WSU |
| Holden Whipple | OT | 0-star | Northern Arizona | Oregon |
| Kenan Christon | RB | 3-star | USC | San Diego State |
| Junior Walling | LB | 3-star | OSU | Nevada |
| Carson Tabaracci | LB | 3-star | Utah | USC |
| Sinjun Astani | DL | 2-star | San Jose State | USC |
| Ricky Pearsall | WR | 3-Star | ASU | Florida |
| Caleb Chapman | WR | 4-star | Texas A&M | Oregon |
| Jermayne Lole | DL | 3-star | ASU | Louisville |
| Alex Bales | K | 0-star | Cincinnati | Oregon |
| Peter Costelli | QB | 4-star | Utah | Troy |
| Jordan Addison | WR | 4-star | Pitt | USC |
| Adam Barry | P | 0-star | Temple | Oregon |
| Ma'Jon Wright | WR | 3-star | Arizona | |
| LV Bunkley-Shelton | WR | 4-star | ASU | Oklahoma |
| Kris Moll | LB | 2-star | UAB | Washington |
| Jackson Bailey | LB | 3-star | Arizona | Louisiana-Monroe |
| Jacobe Covington | CB | 4-star | Washington | USC |
| Odua Isibor | Edge | 3-star | UCLA | Cal |
| Rodney Groce Jr. | LB | 3-star | ASU | |
| Javione Carr | CB | 3-star | Arizona | Kansas State |
| Noa Ngalu | DL | 3-star | Washington | |
| Spencer Lovell | OT | 3-star | ASU | Cal |
| Cam Lampkin | CB | 3-star | Utah State | WSU |
| Robert Ferrel | WR | 0-star | Incarnate Word | WSU |
| Solomon Byrd | Edge | 2-star | Wyoming | USC |
| Juliano Falaniko | LB | 3-star | USC | Idaho |
| T.J. Session | OL | 0-star | Montana St | Cal |
| Cam Johnson | WR | 4-star | Vanderbilt | ASU |
| Kamo'i Latu | S | 3-star | Utah | Wisconsin |
| Emory Jones | QB | 4-star | Florida | ASU |
| Omarr Norman-Lott | DL | 4-star | ASU | ASU |
| Casey Rogers | DL | 3-star | Nebraska | Oregon |
| Sione Veikoso | OL | 2-star | ASU | |
| Will Hutchinson | P | 0-star | Oregon | |
| Jonny Fanaika | Edge | 3-star | Utah | |
| Bru McCoy | WR | 5-star | USC | Tennessee |
| Brody Reese | DL | 0-star | Washington | |
| Blake DeBisschop | QB | 0-star | Cal | |
| Mar'Keise Irving | RB | 4-star | Minnesota | Oregon |
| Josh Chandler-Semedo | LB | 3-star | West Virginia | Colorado |
| Victor Gabalis | QB | 0-star | WSU | |
| Alphonse Oywak | CB | 3-star | WSU | |
| Eric Gentry | LB | 3-star | ASU | USC |
| Louie Cresto | DL | 0-star | Oregon | |
| Jaylan Jeffers | OT | 3-star | Oregon | UCLA |
| Ryan Glover | QB | 3-star | Cal | |
| Ben Renfro | WR/S | 3-star | Utah | |
| Christian Burkhalter | LB | 3-star | UCLA | |
| Jalen Johnson | WR | 3-star | Arizona | |
| Stone Azarcon | S | 0-star | Utah | |
| Joey Ramos | OL | 3-star | Iowa State | ASU |
| Bryson Shaw | S | 3-star | Ohio State | USC |
| Ro Torrence | CB | 3-star | Auburn | ASU |
| Brison Cobbins | RB | 0-star | Missouri Western | Oregon |
| Caleb Johnson | LB | 3-star | UCLA | Miami |
| Caiden Robertson | LB | 0-star | Saddleback College | Colorado |
| Elisha Guidry | DB | 3-star | UCLA | |
| Arnez Madison | DB | 3-star | OSU | |
| Chase Williams | S | 4-star | USC | San Jose State |
| Zeriah Beason | WR | 3-star | OSU | WSU |
| Sam Carrell | DL | 3-star | WSU | |
| Champ Flemings | WR | 3-Star | OSU | Arkansas St. |
| Jonah Miller | OT | 4-star | Oregon | |
| Luke Eckardt | OT | 3-star | Arizona | Colorado |
| Kenan Christon | RB | 3-star | USC | |
| Ryan Peppins | WR | 3-star | Utah | |
| Curley Young Jr | LB | 3-star | Cal | Jacksonville State |
| Stacey Marshall Jr. | TE | 3-star | Arizona | Marshall |
| Kilohana Haasenritter | RB | 3-star | Hawaii | Oregon |
| Jonathan Denis | OL | 4-star | Oregon | Miami |
| Grants Stephens | OT | 0-star | Colorado State | WSU |
| Cade Bennett | OT | 3-star | Oklahoma St. | San Diego St. |
| Carson Lee | OL | 3-star | Colorado | |
| Luke Felix-Fualalo | OT | 3-star | Utah | |
| Will Nixon | WR | 3-star | Nebraska | Washington |
| Donovan Dalton | S | 3-star | Hawaii | Oregon |
| Wayne Taulapapa | RB | 3-star | Virginia | Washington |
| Brandon Campbell | RB | 4-star | USC | Houston |
| Jakelyn Morgan | CB | 3-star | Arizona | |
| Casey Collier | OL | 3-star | USC | Oklahoma State |
| Clayton Isbell | S | 0-star | Illinois State | Utah |
| Mitchell Agude | LB | 3-star | UCLA | Miami |
| Colby Powers | TE | 3-star | Arizona | |
| Patrick Jolly | CB | 3-star | UCLA | |
| Sione Finau | RB | 3-star | BYU | |
| Villami Tausinga | LB | 3-star | BYU | |
| Henry Ikahihifo | DE | 0-star | College of the Canyons | Cal |
| Noah Whittington | RB | 3-star | Western Kentucky | Oregon |
| Jaylin Davies | CB | 4-star | Oregon | UCLA |
| Jamious Griffin | RB | 4-star | Georgia Tech | OSU |
| Joshua Pakola | Edge | 4-star | Stanford | Fresno State |
| Dimitri Stanley | WR | 3-star | Colorado | Iowa State |
| Brian Greene | OL | 2-star | WSU | Michigan State |
| Gabriel Murphy | Edge | 3-star | North Texas | UCLA |
| Grayson Murphy | Edge | 3-star | North Texas | UCLA |
| Deven Lamp | WDE | 3-star | Tulsa | San Diego St. |
| Raiqwon O'Neal | OT | 3-star | Rutgers | UCLA |
| Jayden Daniels | QB | 4-star | ASU | LSU |
| Gabe Reid | LB | 3-star | Stanford | Utah |
| Josh Moore | S | 3-star | UCLA | |
| Jackson He | RB | 0-star | ASU | |
| Jeremy Mercier | LB | 3-star | Utah | Arizona |
| Nicholas Sheetz | Edge | 3-star | WSU | |
| McKenzie Barnes | CB | 3-star | Arizona | Hawaii |
| Chase Cota | WR | 4-star | UCLA | Oregon |
| Andres Fox | LB | 4-star | Stanford | Virginia |
| JoJo Forest | CB | 3-star | OSU | Hawaii |
| Isaiah Humphries | S | 3-star | Cal | |
| Khoury Bethley | S | 3-star | Hawaii | ASU |
| Evan Tattersall | LB | 3-star | Cal | UC Davis |
| Joey Hobert | WR | 3-star | WSU | |
| Maninoa Tufono | LB | 4-star | USC | |
| Kevin Ryan | P | 0-star | Idaho State | Washington |
| Keontez Lewis | WR | 3-star | UCLA | Wisconsin |
| Chris Edmonds | S | 0-star | Samford | ASU |
| Lacarea Pleasant-Johnson | CB | 3-star | Utah | |
| Caleb Williams | QB | 5-star | Oklahoma | USC |
| Ryan Johnson | DE | 4-star | Stanford | Northwestern |
| Jordon Riley | DL | 3-star | Nebraska | Oregon |
| Jarek Broussard | RB | 3-star | Colorado | Michigan State |
| Andrew Boyle | K | 2-star | WSU | Oregon |
| Jayden Williams | CB | 3-star | USC | Louisville |
| Gary Smith | DT | 3-star | Duke | UCLA |
| | | | | |
| Michael Trigg | TE | 4-star | USC | Ole Miss |
| Jaxson Dart | QB | 4-star | USC | Ole Miss |
| Kaulana Makaula | LB | 3-star | USC | |
| Logan Sagapolu | OL | 3-star | Oregon | Miami |
| Jacob Sykes | DL | 3-star | Harvard | UCLA |
| Tayvian Cunningham | WR | 0-star | Arizona | Arizona |
| Dominique Thompson | WR | 0-star | Utah | |
| Boobie Curry | WR | 4-star | Arizona | Buffalo |
| Christian Zendejas | K | 0-star | ASU | |
| Cameron Bright | LB | 3-star | Pitt | Washington |
| Shane Lee | LB | 4-star | Alabama | USC |
| Romello Height | LB | 3-star | Auburn | USC |
| Aaron Dumas | RB | 3-star | New Mexico | Washington |
| Travis Dye | RB | 3-star | Oregon | USC |
| Des Holmes | OL | 3-star | Penn St. | ASU |
| Mekhi Blackmon | CB | 0-star | Colorado | USC |
| Latrell McCutchin | CB | 4-star | Oklahoma | USC |
| Logan Kraut | S | 3-star | Arizona | |
| Chance Lytle | OT | 3-star | Colorado | |
| Nesta Jade Silvera | DL | 4-star | Miami | ASU |
| Ethan Long | QB | 3-star | ASU | |
| Ishmael Sopsher | DL | 4-star | USC | |
| Jay Shaw | CB | 3-star | UCLA | Wisconsin |
| Justus Tavai | DL | 3-star | Hawaii | San Diego St. |
| Josh Watts | P | 3-star | Colorado | |
| Chris Miller | CB | 3-star | Colorado | |
| Brenden Rice | WR | 4-star | Colorado | USC |
| Trey Benson | RB | 3-star | Oregon | Florida State |
| Robby Ashford | QB | 4-star | Oregon | Auburn |
| Chris Martinez | OT | 3-star | San Diego St. | ASU |
| Azizi Hearn | CB | 0-star | Wyoming | UCLA |
| RJ Sneed | WR | 3-star | Baylor | Colorado |
| DJ James | CB | 3-star | Oregon | Auburn |
| Paul Tyson | QB | 4-star | Alabama | ASU |
| Luke Akers | P | 3-star | UCLA | Northwestern |
| Mario Williams | WR | 4-star | Oklahoma | USC |
| Caleb Christensen | CB | 3-star | BYU | |
| Alex Navarro-Silva | DL | 3-star | Arizona | |
| Junior Alexander | WR | 4-star | ASU | Washington |
| Chance Main | EDGE | 0-star | Incarnate Word | Colorado |
| Tyrone Taleni | DL | 0-star | Kansas State | USC |
| Zach Williams | WR | 3-star | Arizona | |
| Willie Taylor III | EDGE | 2-star | WSU | |
| Joseph Manjack | WR | 3-star | USC | Houston |
| Geordon Porter | WR | 3-star | ASU | Buffalo |
| Henry Katleman | K | 0-star | Oregon | Colorado St. |
| Victory Vaka | DL | 3-star | BYU | |
| Xavier Carlton | Edge | 4-star | Utah | Cal |
| La'Vontae Shenault | WR | 3-star | Colorado | Alabama State |
| Austin Jones | RB | 4-star | Stanford | |
| Jack Sears | QB | 3-star | Boise State | |
| Kanan Ray | OL | 0-star | Colorado | |
| Tiaoalii Savea | DL | 4-star | UCLA | Arizona |
| George Tarias | DL | 3-star | Weber State | BSU |
| Xazavian Valladay | RB | 2-star | Wyoming | ASU |
| Colton Fitzgerald | QB | 0-star | BSU | Georgia Southern |
| Joshia Davis | RB | 3-star | Colorado | |
| Titus Mokiao-Atimalala | WR | 4-star | UCF | UCLA |
| Christopher Jackson | WR | 3-star | BYU | Hawaii |
| Cross Patton | RB | 0-star | Oregon | Nevada |
| Braxton Burmeister | QB | 4-star | Virginia Tech | San Diego St. |
| Jayden de Laura | QB | 3-star | WSU | Arizona |
| Nathaniel Peat | RB | 3-star | Stanford | |
| Ben Hines | LB | 0-star | Washington | |
| BJ Casteel | WR | 3-star | Arizona | Nevada |
| Billy Pospisil III | WR | 3-star | WSU | |
| Mark Perry | S | 3-star | Colorado | TCU |
| Baylor Romney | QB | 3-star | BYU | |
| Rhett Reilly | QB | 0-star | BYU | |
| Cammon Cooper | QB | 4-star | WSU | Hawaii |
| Christian Gonzalez | CB | 4-star | Colorado | Oregon |
| Jeremy Mercier | LB | 3-star | Utah | |
| Regen Terry | EDGE | 3-star | Arizona | |
| Cooper Shults | TE | 0-star | Oregon | |
| Sam Taimani | DL | 4-star | Washington | Oregon |
| Sawyer Racanelli | WR | 3-star | Washington | Montana |
| Zach Bowers | LB | 3-star | Hawaii | ASU |
| Jackson Sirmon | LB | 3-star | Washington | Cal |
| Bentley Hanshaw | TE | 2-star | BYU | Liberty |
| Cade Parrish | OT | 3-star | BYU | Utah State |
| Houston Heimuli | FB | 3-star | Stanford | BYU |
| Christopher Brooks | RB | 3-star | Cal | BYU |
| Mohamoud Diabate | LB | 4-star | Florida | Utah |
| Alexander Skelton | DL | 0-star | OSU | |
| Jaylen Martin | CB | 3-star | Cal | |
| Anthony Solomon | LB | 4-star | Michigan | Arizona |
| Jacob Cowing | WR | 2-star | UTEP | Arizona |
| Terrell Bynum | WR | 4-star | Washington | USC |
| Hunter Echols | LB | 4-star | USC | Arizona |
| Nikko Remigio | WR | 4-star | Cal | Fresno State |
| Jordan Lee | S | 0-star | Nevada | WSU |
| Darius Muasau | LB | 2-star | Hawaii | UCLA |
| Laiatu Latu | LB | 4-star | Washington | UCLA |
| Patrick Fields | S | 3-star | Oklahoma | Stanford |
| Nusi Malani | DL | 3-star | Virginia | WSU |
| Bobby Haskins | OT | 3-star | Virginia | USC |
| DeaMonte "Chip" Trayanum | RB | 4-star | ASU | Ohio State |
| Johnny Wilson | WR | 4-star | ASU | Florida State |
| Jayson Jones | DL | 4-star | Oregon | Auburn |
| Semaj Verner | S | 3-star | BSU | |
| Daiyan Henley | LB | 2-star | Nevada | WSU |
| Maddox Kopp | QB | 3-star | Houston | Colorado |
| Kedon Slovis | QB | 3-star | USC | Pitt |
| McKade Mettauer | OL | 3-star | Cal | Oklahoma |
| Bo Nix | QB | 5-star | Auburn | Oregon |
| Marshawn Buchanan | WR | 3-star | WSU | |
| Kyle Petrucci | LS | 0-star | Stanford | Utah |
| Sam Vidlak | QB | 3-star | OSU | BSU |
| Jack Plummer | QB | 3-star | Purdue | Cal |
| Jacob Lichtenstein | DL | 3-star | USC | Miami |
| Mycah Pittman | WR | 4-star | Oregon | Florida State |
| Giovanni Iovino | LB | 0-star | WSU | |
| Jordan Perryman | CB | 0-star | UC Davis | Washington |
| DJ Warnell | S | 3-star | UCLA | Arizona |
| David Watson | OT | 3-star | Arizona | |
| MJ Tafisi | LB | 3-star | Washington | Utah State |
| Liam Douglass | DL | 3-star | USC | |
| Jake Bobo | WR | 3-star | Duke | UCLA |
| Will Latu | LB | 4-star | Washington | |
| Michael Penix Jr. | QB | 3-star | Indiana | Washington |
| Earl Barquet | DL | 3-star | TCU | USC |
| Landon Morris | TE | 3-star | Syracuse | Utah |
| Alec Pell | LB | 3-star | Colorado | |
| Mark Redman | TE | 4-star | Washington | San Diego State |
| Parker Lewis | K | 3-star | USC | |
| Logan Kendall | LB | 2-star | Idaho | Utah |
| Chigozie Anusiem | CB | 3-star | Cal | Hawaii |
| Alex Stadthaus | K | 0-star | USC | USC |
| Raymond Scott | LB | 4-star | USC | |
| Tangaloa Kaufusi | LB | 3-star | Stanford | |
| Tommi Hill | CB | 4-star | ASU | Nebraska |
| Cooper McDonald | LB | 3-star | Washington | San Diego State |
| Gavin Reinwald | TE | 2-star | Cal | Rice |
| Kyle Juergens | OL | 3-star | BSU | UConn |
| Jalen Curry | WR | 4-star | Arizona | UCF |
| Rhedi Short | S | 3-star | Arizona | |
| Messiah Swinson | TE | 3-star | Missouri | ASU |
| Derrick Smith | S | 3-star | Illinois | ASU |
| JH Tevis | EDGE | 3-star | Cal | Indiana |
| Beau Taylor | OL | 3-star | UCLA | |
| Kajiya Hollawayne | QB | 3-star | UCLA | |
| Jayden Simon | DL | 3-star | Colorado | Tulsa |
| Jordan Banks | LB | 4-star | ASU | |
| Chris Carpenter | WR | 3-star | Colorado | UTSA |
| Andrew VanBuren | RB | 3-star | BSU | Portland State |
| Rourke Freeburg | LB | 2-star | Arizona | Toledo |
| Shamar Martin | CB | 3-star | UCLA | |
| James McNorton | OT | 3-star | WSU | San Jose State |
| Cade Beresford | OT | 3-star | WSU | Boise State |
| Tyler Kiehne | DL | 3-star | UCLA | New Mexico |
| Ashaad Clayton | RB | 4-star | Colorado | Tulane |
| Thunder Keck | LB | 0-star | Stanford | Stanford |
| Gabe Jeudy-Lally | CB | 3-star | Vanderbilt | BYU |
| Trustin Oliver | S | 3-star | Colorado | Central Arkansas |
| Zephaniah Maea | LB | 3-star | Colorado | |
| Parker McQuarrie | QB | 4-star | UCLA | |
| A.J. Campbell | EDGE | 3-star | UCLA | Kent State |
| Myles Jackson | LB | 3-star | UCLA | Indiana |
| Keith Miller | WR | 3-star | Colorado | Texas A&M Commerce |
| Chigozie Anusiem | CB | 3-star | Cal | |
| Bralyn Oliver | S | 3-star | Louisville | OSU |
| Halid Djibril | S | 3-star | WSU | |
| Jacques Wilson | CB | 2-sar | BYU | |
| Kelsen Hennessy | DL | 3-star | OSU | |
| Cam Phillips | S | 3-star | ASU | |
| Dylan Mayginnes | OL | 3-star | WSU | |
| Simi Moala | OT | 3-star | Utah | |
| Kingsley Suamataia | OT | 4-star | Oregon | BYU |
| Tim Horn | K | 3-star | Washington | Rice |
| Myles Tapusoa | DT | 3-star | Arizona | |
| Blayne Toll | DE | 3-star | Colorado | Arkansas State |
| Xavier Young | DE | 3-star | WSU | |
| Lloyd Murray | DL | 3-star | Colorado | |
| Edgar Burrola | OL | 3-star | Arizona | |
| Andrew Chatfield | EDGE | 4-star | Florida | OSU |
| Justus Woods | RB | 3-star | Stanford | |
| Ta'Ron Madison | RB | 3-star | OSU | |
| Stephon Wright | DL | 4-star | ASU | SMU |
| Clay Markoff | FB | 0-star | WSU | Arizona |
| Michael Turk | P | 0-star | ASU | Oklahoma |
| Devin Aupui | LB | 3-star | Notre Dame | UCLA |
| Lamonte McDougle | DT | 3-star | WSU | UTSA |
| Orlando Umana | OL | 3-star | Utah | Ole Miss |
| Danny Lockhart | LB | 2-star | USC | |
| Spencer Gilbert | LB | 2-star | USC | |
| Zach Wilson | WR | 2-star | USC | |
| Charlie Brewer | QB | 3-star | Utah | Liberty |
| Carson Smith | TE | 2-star | Washington | |
| Camden VerStrate | WR | 0-star | Washington | |
| Anthony Ward | LB | 0-star | Washington | |
| Jack Beresford | DL | 0-star | WSU | |
| Jake Siegal | DL | 0-star | WSU | |
| Brandy Okeke | EDGE | 0-star | WSU | |
---
—More from Staff—