Posted on August 18, 2019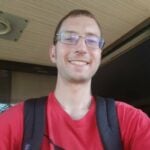 By Nick Bartlett, SuperWest Sports
Six Pac-12 players from five different schools were taken in the 2019 NBA draft. These players, ranging in size and position from a 7-foot-2 center to a 6-foot-3 point-guard, figure to have a unique impact on their respective teams. In this review of the selections, I examine the fit, and provide a comparison with another pro player.


---
Matisse Thybulle poses in front of Philadelphia 76ers logo.  |  Getty Images



Matisse Thybulle
Former Pac-12 Team
: Washington
Selected: 20th Overall – First Round
NBA Team: Philadelphia 76ers
Pro Player Comparison: Scottie Pippen
Post-Pac-12 Player Profile
Matisse Thybulle may be the best defensive player taken in the 2019 draft. He has the rare ability to change the outcome of games with his defensive prowess alone, whether by blocking shots, stealing the ball, playing tight man-to-man, or otherwise ruling the world.
On the offensive side, he needs to develop a more-consistent three-point shot to be considered a deep threat in the NBA. But athletically, this dude already has everything he needs: He should have no problem hanging with the best players in the NBA.
Impact on NBA Team
Thybulle seems like the perfect fit for the 76ers; in fact, he may be the final piece Philly needs to advance to the NBA finals. He appears to be an ideal compliment to the rest of the Sixers, particularly Ben Simmons and Joel Embiid.
Philly lost in seven games to eventual champion Toronto because it didn't have an answer for Kawhi Leonard, who averaged 34.7 points per game in the series. Thybulle won't be able stop Leonard completely, but he might be able to slow him down just enough to give the Sixers the advantage they need.
In short, Thybulle's defense could prove invaluable. 


---
Kevin Porter Jr. speaks with media after 2019 NBA Draft  |  Getty Images
Kevin Porter Jr.
Former Pac-12 Team: USC
Selected: 30th Overall – First Round
NBA Team: Cleveland Cavaliers
Pro Player Comparison: Anthony Bennett (with hops)
Post-Pac-12 Player Profile
Offensively, Kevin Porter Jr. is a solid all-around player who can create his own shot. He has a unique skill set that may eventually make him a prolific scorer in the NBA, given his ability to drive to the hoop with efficiency. Nonetheless, Porter will need to prove that he can shoot the NBA three to compliment his inside game.
On the defensive end, Porter lacks exceptional lateral quickness and may struggle on the perimeter, a problem that could limit his effectiveness at this level. Inside, the man has the bunnies to jump out of the gym. He is extremely strong, which should allow him to outmuscle smaller players. If he can improve his quickness, he has an opportunity to become an elite player in the NBA.
Impact on NBA Tea
The good news is that Porter should get a chance to play immediate minutes as a member of one of the worst franchises in the League. The bad news is that his talents alone won't be enough to significantly change anything soon in Cleveland.
However, if young Cavs Darius Garland and Collin Sexton step-up along with Porter, they could take a solid first step in the slow process of turning around the franchise. Porter may well put up good stats this year and make the NBA All-rookie team, but C-Town will still lose…A lot.
---
KZ Okpala at the 2019 NBA Comibine  | Getty Images
KZ Okpala
Former Pac-12 Team: Stanford
Selected: 32nd Overall – Second Round
NBA Team: Miami Heat
Pro Player Comparison: Tobias Harris
Post-Pac-12 Player Profile
KZ Okpala is a bully in the best sense of the word. Physically, he is strong and imposing, and he knows how to use his body to his advantage. On top of that, he is a good finisher around the rim,  playing with a high-energy motor. However, his three-point shot seems to be broken. He will need to improve his long-range jump shot to stretch out defenses in the NBA.
Defensively, he doesn't seem quite ready to hang with the League's best players. His lateral quickness guarding perimeter players is suspect, and could be exposed early. Current deficiencies aside,  Okpala has a unique and effective skillset that should allow him to be effective as a close-range shooter and rebounder.
Impact on NBA Team
Okpala has a history of proving people wrong, but I don't see him making much of an impact his first year in the NBA. The holes in his game could affect his playing time at first, but in a couple of years he could end up being one of the best selections in the draft.
Down the road, don't be surprised if he helps lead the Heat to a deep playoff run. However, in his rookie campaign, he could seem non-existent at times.


---
Jaylen Nowell at 2019 NBA Combine  |  Getty Images
Jaylen Nowell
Former Pac-12 Team: Washington
Selected: 43rd Overall – Second Round
NBA Team: Minnesota Timberwolves
Pro Player Comparison: Jamal Crawford
Post-Pac-12 Player Profile
Offensively, Jaylen Nowell is a great all-around scorer. He has the ability to take and make big shots in big moments. He can find lanes while driving to the hoop, something even some veteran players never develop. If he can shoot the NBA three with consistency, he'll be dangerous.
Defensively, Nowell doesn't seem to have the strength to keep up with many NBA guards, and could get pushed around by tougher players. His athleticism isn't quite there: He doesn't yet have the speed, size or strength of an elite NBA player, but that may come. Nevertheless, look for Nowell to compensate for his weaknesses with his high IQ and shot making ability, as he so often did at Washington
Impact on NBA Team
It may take a couple of years for Nowell to find his rhythm in the NBA. Even though he has the ability to be a prolific scorer, his lack of athleticism could keep him on the bench much of his rookie year.
Given a couple years to develop, however, he could be a dynamite scorer, a guy the Wolves look to for clutch shots in tight situations. If he continues to work on his game as expected, Nowell could end up being a key component in Minnesota's quest for relevance in the near future
---
Bol Bol talks to media at 2019 NBA Draft  |  Getty Images
Bol Bol
Former Pac-12 Team: Oregon
Selected: 44th Overall – Second Round
NBA Team: Denver Nuggets
Pro Player Comparison: an Athletic Dirk Nowitzki
Post-Pac-12 Player Profile
Bol Bol could be the most talented player taken in this year's draft, and yes, that includes Zion Williamson. There are not many 7-foot-2 players who have a knock-down three-point shot. Moreover, Bol's ability to run the floor makes him a unique threat in transition. He also has a smooth floater, and an almost unstoppable one-dribble turnaround jumper.
Defensively, he has the potential to be an elite shot-blocker. However, he may get pushed around by heavier NBA players, given his high center of gravity, and his frail, skinny frame. Athletically he's fast, tall, and shifty for a man his size. Bol will likely need to add strength to establish his presence and stay healthy if he is to contribute at this level. Beefed up, he could be a major threat.
Impact on NBA Team
Bol could be an immediate contributor for the Nuggets. His pairing with Nikola Jokic seems absolutely perfect, like a beer at a baseball game: You can't go wrong. Denver needed his quickness and deep threat more than just another scoring option.
Furthermore, Jokic's strength will enable Bol to guard weaker players, allowing him to come from the opposite side and block shots. This duo has the potential to become the best post combination in the NBA, and maybe even lead Denver to an NBA championship.


---
Jaylen Hands being introduced by the Brooklyn Nets  |  Getty Images
Jaylen Hands
Former Pac-12 Team: UCLA
Selected: 56th Overall – Second Round
NBA Team: Brooklyn Nets
Pro Player Comparison: Russell Westbrook
Post-Pac-12 Player Profile
Jaylen Hands is a difficult player to analyze. He seems to have all the offensive tools he needs to be a solid NBA point-guard, despite falling to a late Second Round pick. Offensively, he is extremely explosive, with fast and electric attacks near the rim. He also distributes the ball efficiently, getting his teammates involved in surprising ways.
Defensively, however, Hands could be a liability. He does not currently have the strength or hand-quickness to guard many players in the NBA. Despite these specific weaknesses, he has the overall athleticism of Russell Westbrook.
In other words, watch out.
Impact on NBA Team
Hands could be a solid back-up point guard from the get-go. With all the circulation surrounding the Nets off-season moves, he could quickly become a contributing factor. As long as he doesn't have to defend top starting guards, he should be a solid addition. When forced into mismatches, however, he could find himself at a disadvantage.
Look for Hands to give the starting point-guard some rest and work as an extension of the coach on the floor this season. If he does that, he should be able to help Brooklyn win a couple more games this year.
---
—More from Nick Bartlett—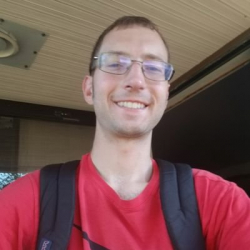 Latest posts by Nick Bartlett
(see all)